Dolly Parton is Miley Cyrus' godmother due to her close relationship with Cyrus' father, Billy Ray, and fans have speculated that the two country music stars once dated. Here's what Parton said about the rumors and whether there is any truth to them.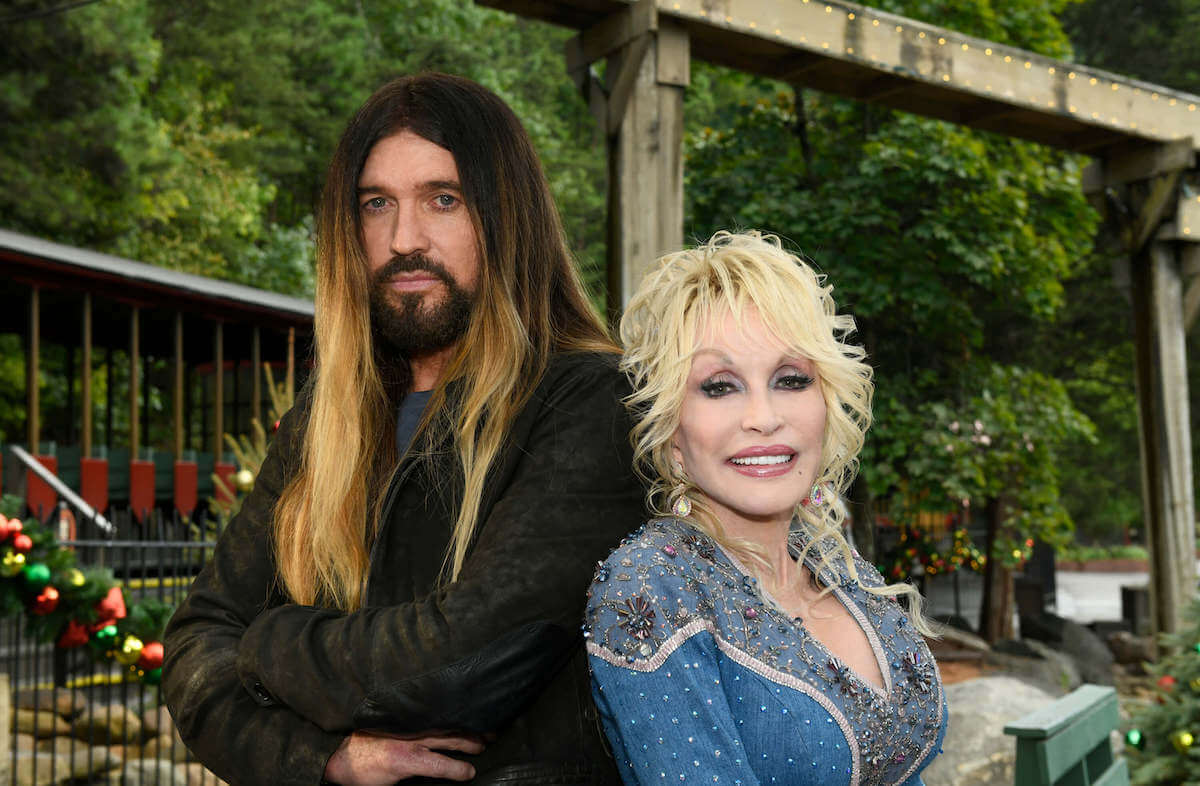 Billy Ray Cyrus said Dolly Parton sent a letter to his dressing room
Grammy Award-winning artist Billy Ray Cyrus once credited Dolly Parton for his success. He met her early in his entertainment career, not long after he was living in a neighbor's car and trying to score a record deal. 
"I love Dolly. I probably wouldn't be doing what I'm doing without her," he told Closer Weekly. "Keep in mind, she was there in 1992 when I went from living in my Chevy Beretta to recording my first album. Pretty soon after that, I was opening her shows! She sent a letter to my dressing room and we just bonded from that night on."
They collaborated on the 1993 song "Romeo" and played lovers who found each other at a bar in the music video. 
Billy Ray Cyrus revealed what Dolly Parton thought of the rumors they dated
For years, there have been rumors that Dolly Parton and Billy Ray Cyrus dated. "When I was on her tour, there was a headline that she and I were romantically involved," he told Closer Weekly. 
Cyrus said the first time he met Parton in person, he had to apologize for the gossip surrounding their relationship. "My manager took me to meet her for the first time and I said, 'I'm so sorry.'"
He shared what the "9 to 5" singer thought of the dating rumors. "Dolly looked me straight in the eyes and said, 'Honey, that s*** sells records!' Next thing I knew, [my 1992 debut] 'Some Gave All' was No. 1 for 17 weeks in a row!"
Cyrus added, "Who would've guessed that Dolly would have ended up as one of my best friends and [daughter Miley Cyrus'] godmother?"
The two stars have found love with other people
Although Dolly Parton and Billy Ray Cyrus deny ever having a romantic connection, they found love with other partners.
Parton married her long-time husband Carl Thomas Dean in 1966, and he mostly stays out of the public eye. In 2016, the "Jolene" singer announced that she and Dean planned to renew their wedding vows in honor of their 50th anniversary. 
Cyrus has been married twice: to Cindy Smith from 1986 to 1991, and to Tish Finley from 1993 to 2022. He is currently engaged to Firerose. 
Parton and Cyrus have maintained their friendship – in 2020, they released another song together called "Christmas Where We Are" from Parton's holiday album, A Holly Dolly Christmas.