Doja Cat rose to prominence at the turn of the decade as a rapper with pop crossover abilities. In addition to being known for her music, Doja has also made a name for herself as a fashion icon, as the "Need to Know" emcee has often shown up to events with the most eye-catching look of anyone in attendance. Her latest look to break the internet has her stoned with red Swarovski crystals from head to toe.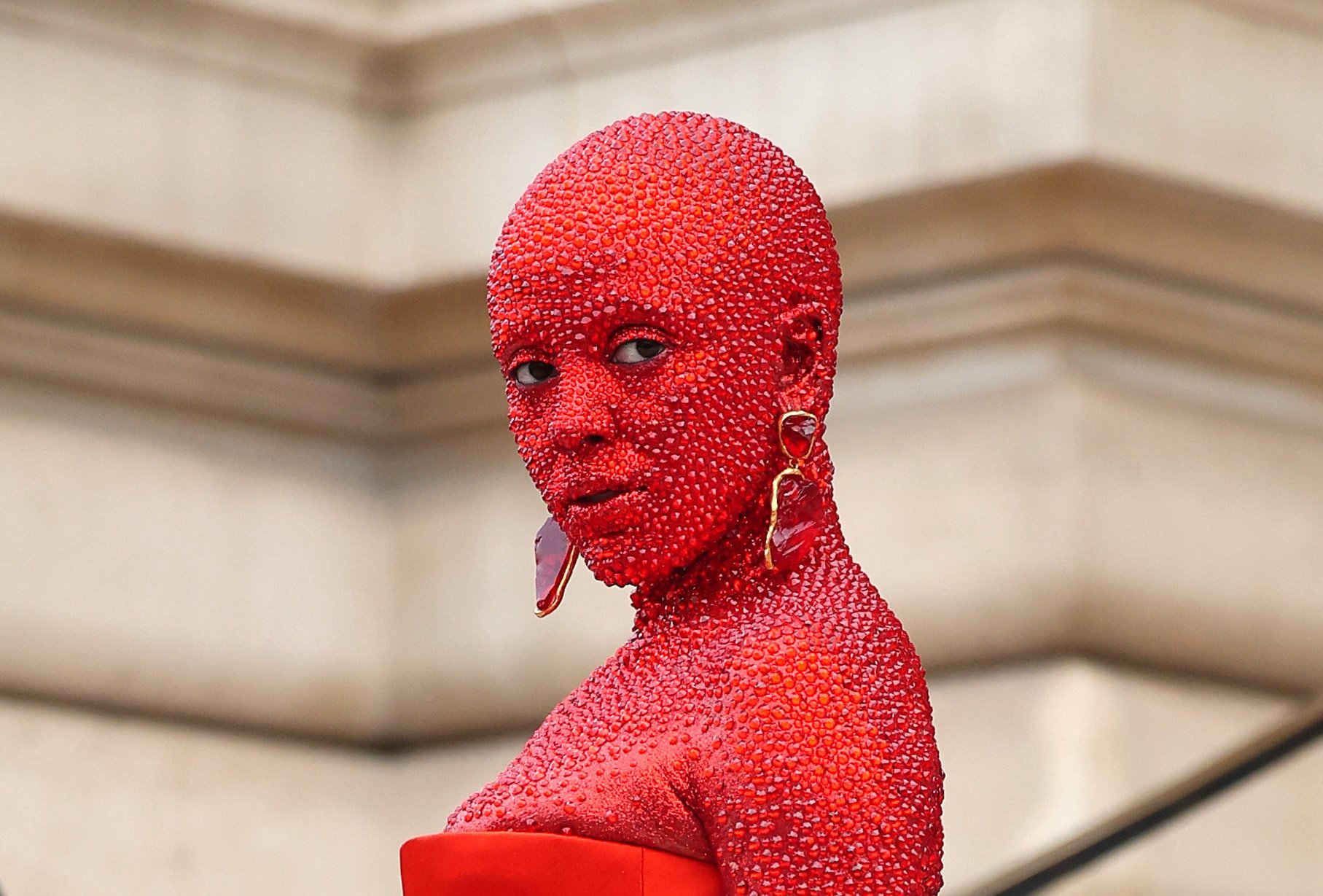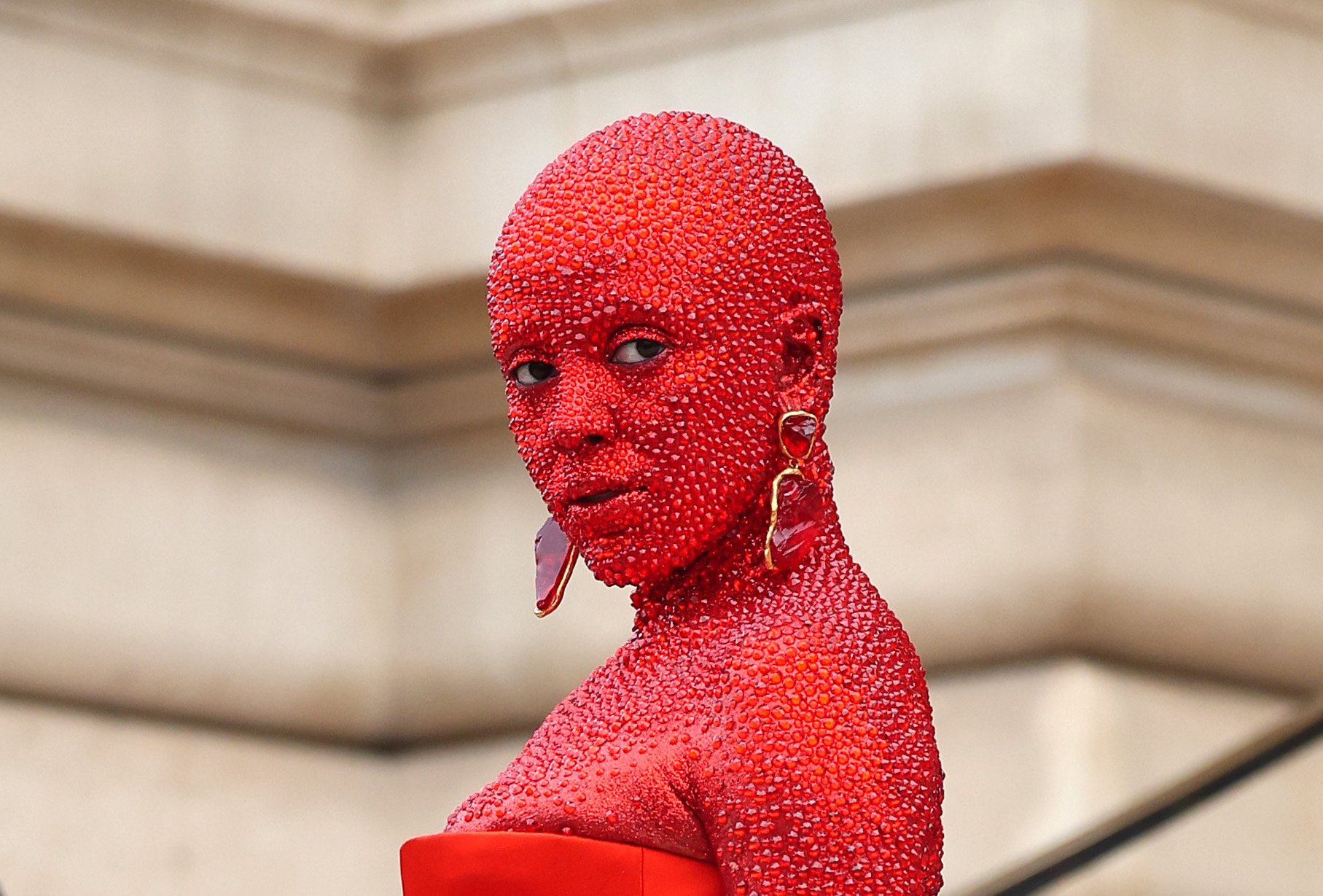 Doja Cat's red Schiaparelli look is breaking the internet
Paris Fashion Week kicked off in January 2023, highlighting the collections of beloved fashion brands for the upcoming fall/winter season. One fashion show that has attracted much attention is the Schiaparelli show.
Schiaparelli has gained recognition in recent years for its inventive looks, and the fall/winter 2023 show was no different, as many outfits featured lifelike heads of wild animals such as lions and leopards.
Doja Cat turned heads when she showed up to the Schiaparelli fashion show covered in thousands of red Swarovski crystals and a matching red dress with a similarly-adorned skirt.
Doja Cat's red crystallized look was not easy to create
Doja's jaw-dropping look was brought to life by celebrity makeup artist and cosmetics mogul Pat McGrath and her team of professionals. The crew spent nearly five hours hand-placing each crystal onto Doja's skin. Her hair was covered in a cap and her skin was slathered with paint before crystals and gold dust were applied to nearly every inch of her body. McGrath shared a video documenting the process.
"Such a pleasure working with the gorgeous Doja Cat and the amazing [Schiaparelli creative director] Daniel Roseberry on the 'Doja's Inferno' look for Schiaparelli's FW23 Haute Couture collection," McGrath wrote of the endeavor on Instagram. "Doja's sublime patience during the 4 hours and 58 minutes it took to create the look with #TeamPatMcGrath, which was covered in over 30,000 hand-applied Swarovski crystals, was inspiring. The final product was a magical, mesmerizing masterpiece of sparkling brilliance."
Doja Cat might make a return to music in 2023
Doja's eye-catching look was a reminder that she's not to be taken lightly. And although her last album Planet Her was released in 2021, she's showing that her star hasn't dimmed at all in 2023.
When it comes to new music, Doja told Dazed in November 2022 that she's been listening to various artists, including a lot of music from the iconic hip-hop group the Beastie Boys.
"If you wanted a teaser into what I've been thinking about, that's what I've been on a lot. And just to make it clear, Beastie Boys is a huge inspiration to me. Beastie Boys will hit you with hard, loud and crazy rap, but they'll also hit you with real raw '90s punk, which I love, or smooth techno that feels sexy and sleek. And you'll be like, 'Where the f*** did this come from?'" she said. "I want to take some of the beautiful elements of vocal distortion and play those into the music. I don't know if what I'm doing is going to be pop, but I want to keep that in mind for when I go into the studio."
Her sonic shift for her fourth studio album comes after she initially teased that it was inspired by German raves.