TL;DR:
John Lennon discussed what might have happened had President John F. Kennedy lived.
He compared people's feelings toward the former president with their feelings toward The Beatles.
John sang about Kennedy and other important people in one of his songs.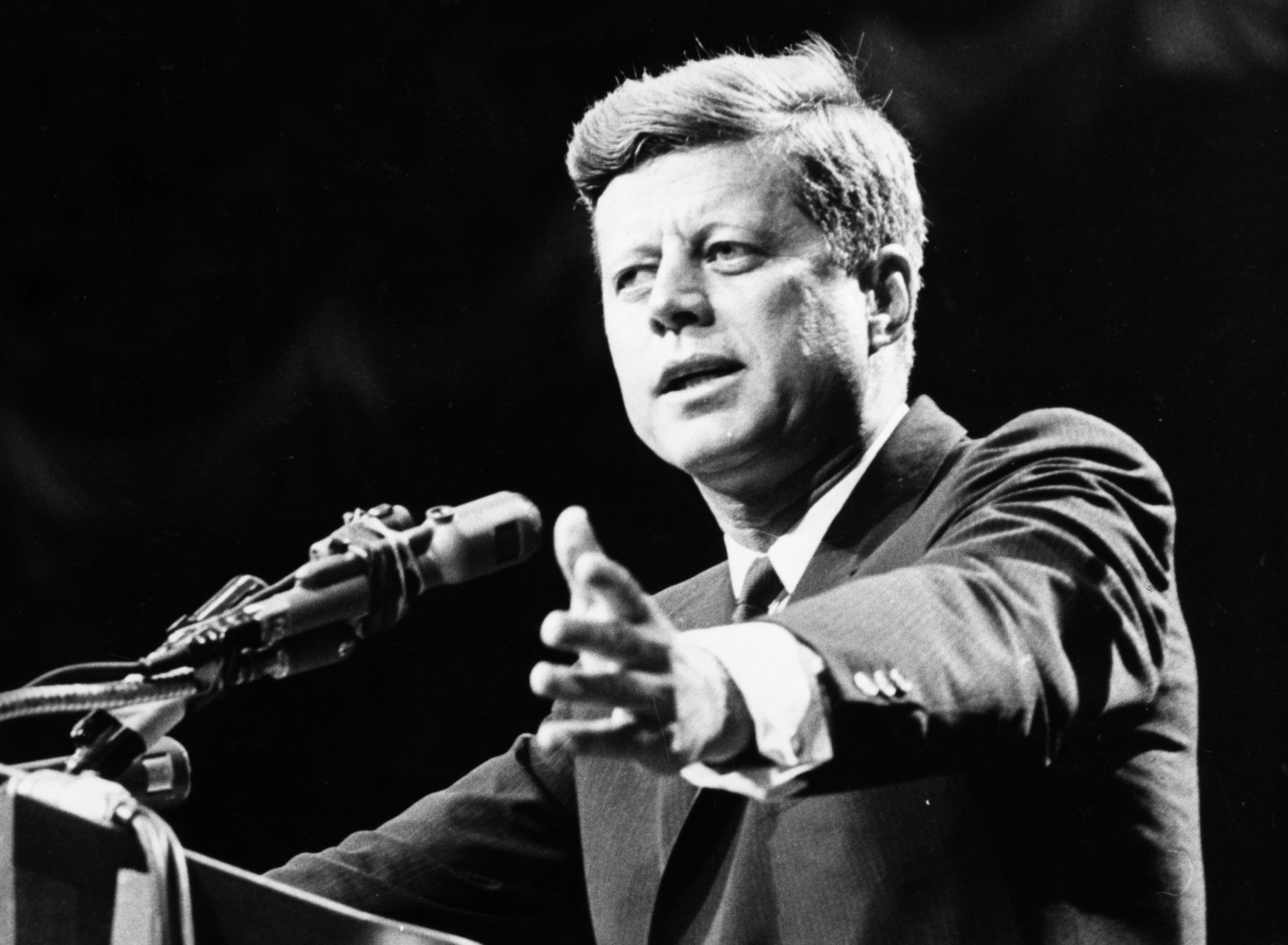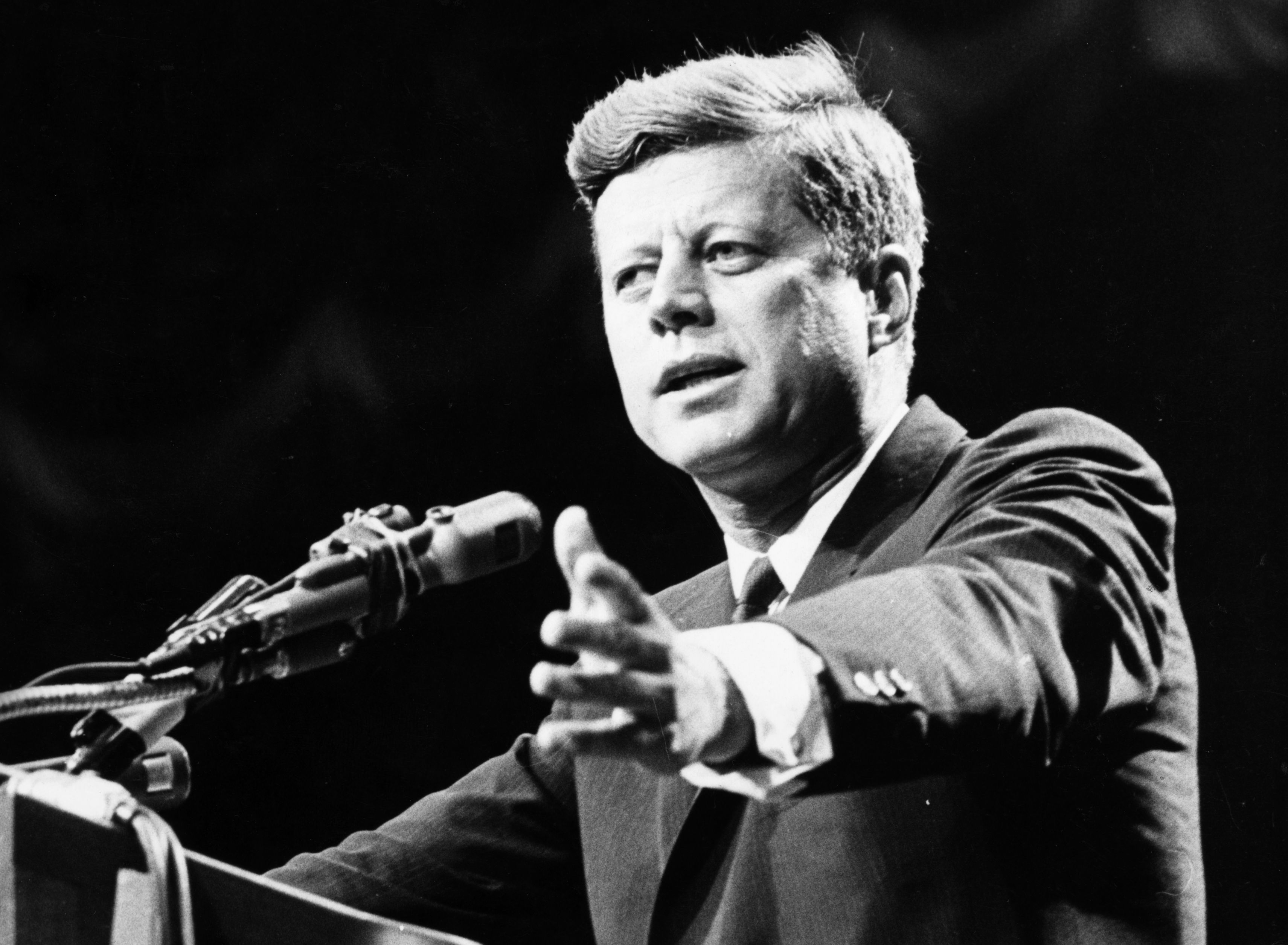 John Lennon had a lot to say about President John F. Kennedy. In addition, he compared Kennedy to Presidents Jimmy Carter and Ronald Reagan. John even mentioned Kennedy in one of his famous solo songs.
John Lennon said President John F. Kennedy was 'a big dream for everybody' for 1 reason
The book Lennon on Lennon: Conversations with John Lennon includes an interview from 1980. In it, John discussed Kennedy at length. "Kennedy is a big dream for everybody because he didn't live to fulfill or let us down," he said. 
"It's not to negate what Kennedy was and what he means to people, but the reality is, had he lived, how do you know how well he would've done at the time?" John added. "Right? Or how the war would've gone and how everything would've gone?" 
The former Beatle compared President John F. Kennedy with President Jimmy Carter and incoming President Ronald Reagan
Subsequently, John discussed the then-recent election of Reagan. "So Reagan's gonna go in there," he said. "All the so-called rightists are all gonna be waitin' for him to do what they want. 
"And when he doesn't because it's impossible, because the presidency is such a vast, awe-inspiring position for any man to be in, and it means a lot more than some local right/left group, that he cannot possibly fulfill the dreams of the right wing, the same way as Carter or Kennedy could never have fulfilled the dreams of the left wing," John added. "It is too much invested in one man, one group, and I don't believe in that."
John Lennon didn't seem to like the way a number of important people were romanticized
The book All We Are Saying: The Last Major Interview with John Lennon and Yoko Ono features another interview from 1980. In it, John seemed to take tissue with nostalgia. He didn't like the idea of The Smothers Brothers coming back for the special The Return of the Smothers Brothers the same way he didn't like Beatles fans waiting for the return of the Fab Four.
In addition, John said people wanted to dig up Kennedy. The "Imagine" singer criticized people for wanting Ted Kennedy to be his brother and for wanting The Beatles to still be who they were in the 1960s. For context, Ted was a politician and failed presidential candidate.
Perhaps John's most striking statement about Kennedy came in his song "God." In it, the former Beatle lists a number of things he doesn't believe in, including the Bible, magic, Buddha, Jesus, Elvis Presley, yoga, and Kennedy. John sang that all he believed in was himself and Yoko Ono, explaining "That's reality."
John didn't want to "negate" the former president's legacy but he didn't have an overly optimistic view of him either.