Share and Follow
Saturn has a significant influence on the zodiac system. The last time this unique planet with icy rings went retrograding was in the sun sign of Aquarius in March 2020. This time around, the planet which upholds karma as supreme is in the dreamy sign of Pisces. So, let us see what Saturn retrograde 2023 means for all the zodiacs.
Saturn entered the water sign of Pisces on 7 March and shall go in retrograde starting 17 June at 10:57 pm IST and will end by 12:33 pm IST on 4 November. This planet symbolises rules and regulations, tasks, time and discipline and is one of the slowest-moving planets in the solar system. It takes around 25-30 years to traverse all 12 zodiac signs.
Saturn retrograde 2023 in Pisces: Definition and astrological relevance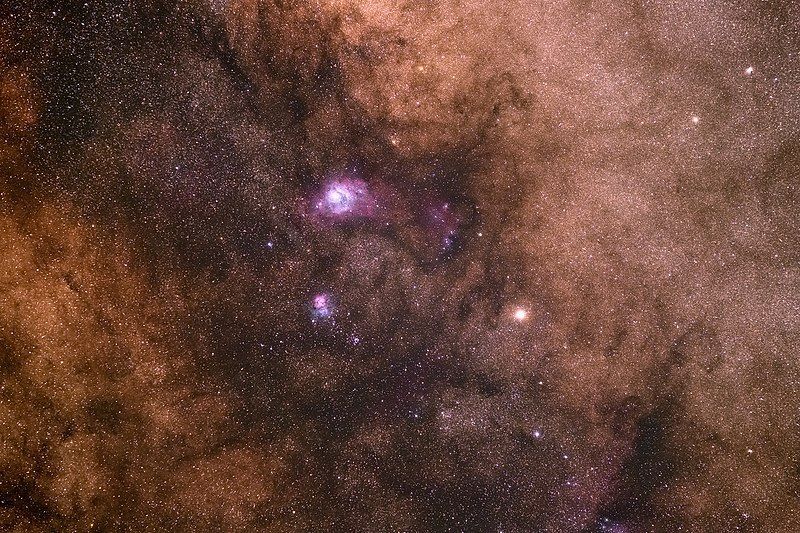 It is always a payback time with Saturn as it demands human beings to fulfil their karmic debts. It makes the zodiacs value time, pushes them to do their best in their personal and professional spaces and demands high standards and discipline. So what happens when this stern and restrictive planet shifts into the easy-going and fantastical Pisces and appears to be moving backwards from Earth's vantage point?
As Pisces is ruled by the planet of dreams, Neptune, it dares one to take flights of fancy into alternate realms of reality. The retrograding Saturn gives them a definite structure. Since Pisces are associated with spiritualism, zodiacs will tend to look at inner growth with renewed ambition, thanks to Saturn's reverse motion in its sign.
The sun signs will also be forced to cut off any excess emotional baggage and come out of situations that no longer serve their tangible progress in life. This phenomenon might also throw almost all zodiacs off balance, as they will experience emotional upheavals. There will be moments of confusion because they will be forced to reassess their life more pragmatically. But since Saturn is a slow-moving planet, its retrograde will not have immediate and destabilising effects as compared to a fast-moving planet like Mercury.
A message to all zodiacs to survive this period — do not be afraid to rework certain pre-established patterns to lead your life because the result will be rewarding. Saturn always makes sure of that.
Saturn's retrograde effect on the 12 zodiacs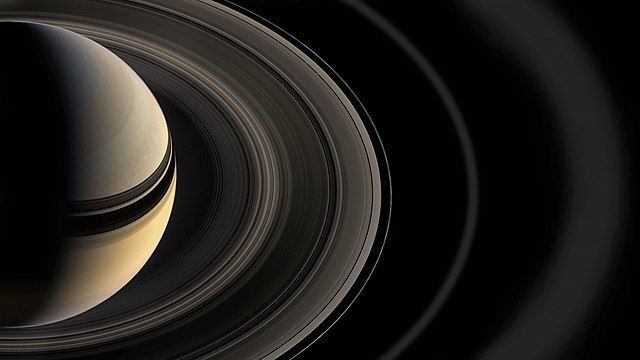 Aries (21 March – 19 April)
This cardinal fire sign denoted by the ram is set to do some really deep self-reflection of sorts. Saturn retrograde in Pisces will make sure that this zodiac finally focuses on inner peace and overall well-being of their mental health. This astrological event will have a positive effect on this fiery sign and will make them calmer and more accepting of themselves.
Taurus (20 April – 20 May)
This earth sign denoted by the celestial bull will focus strictly on maintaining boundaries. Saturn, in reverse motion, will make them reassess their social circle and cultivate relationships which only add value to their lives. Taureans need to pay attention to the universe's signs during this period because, in all probability, it will send a few people your way who will serve as a blessing in the long run.
Gemini (21 May – 20 June)
These mutable air signs denoted by the Twins have always struggled with managing multiple ideas sprouting out of their intelligent minds. Saturn retrograding in Pisces will reel this potential in. It will be challenging at first for the zodiac as this demanding planet will want them to focus on one task at a time to build an empire of themselves, slowly and steadily. The Twins will prioritise their careers and take some great strides during this period.
Cancer (21 June – 22 July)
True progress is never easy, and it stands true if you are an emotional water sign like Cancer, denoted by the crab. Saturn in Pisces will make the Cancerians look at shifting their core beliefs to explore unchartered territories. A few uncomfortable situations will be created to make this cardinal water sign evolve by the end of this cycle. Also, they would feel motivated to take up new endeavours and learn new skills.
Leo (23 July – 22 August)
This usually fierce and flamboyant fixed sign will be in some sort of emotional flux. Past relationships, financial debt and other types of baggage — it is all coming back for retribution. Leos need to sit tight and fasten their seat belts as Saturn just made the ride a bit bumpy. But their self-love will override these stressful situations, and they will only stand to gain by the end of it all.
Virgo (23 August – 22 September)
This is a deciding event for the fastidious earth sign Virgo, as things will tend to get real when it comes to their partnerships, mostly romantic. Ongoing relationships are likely to fructify into something more concrete. They will also take stock of things and cut bonds that no longer serve them.
Libra (23 September – 22 October)
For this balance-seeking air sign denoted by the weighing scale, the focus will be on maintaining good health. Librans will actively try to maintain a healthy lifestyle and focus on themselves. They will be less of their usually amiable and social selves. This is because they would want to limit their activities, making sure that they don't compromise their well-being.
Scorpio (23 October – 21 November)
Saturn retrograding in Pisces will make this intense water sign tap into their creative side. This fixed sign will be forced to take on unfinished projects and ensure their completion. They will be more disciplined and inspired to take up new assignments, too. Overall, this period is great for Scorpios working in arts or other related fields.
Sagittarius (22 November – 21 December)
This freedom-loving mutable fire sign will be given an opportunity to redeem itself while Saturn is on its reverse journey in Pisces. This usually travel-loving, eccentric and honest sign will cut off unwanted appendages (be it in personal or work life), keep their circle tight and become a bit more individualistic. Their instinct to float around in life without added responsibilities tying them down will be intensified.
Capricorn (22 December – 19 January)
The last of earth signs, Capricorn, is ruled by the planet Saturn. Hence, when it goes in retrograde, their entire world feels upside down. The best part about this phenomenon is that they will get a chance to let their hair down and try the go-with-the-flow attitude, which is so against their core nature. The usually disciplined and workaholic Capricorns will find it difficult to adapt to this phenomenon at first but later would come to enjoy the pleasure of having some leisure time.
Aquarius (20 January – 18 February)
Money will be the centre point of this air sign's life during this period. They will be tasked with making good investments, getting serious about their spending habits and looking at growing their wealth in a futuristic sense.
Pisces (19 February – 20 March)
All eyes will be on this mutable water sign as Saturn is retrograding in Pisces. The meditative and fantasy-loving fishes, by which the zodiac is represented, will be pushed out of their comfort zone and get a reality check. This is supposed to work in their favour if they take it as a much-needed nudge from the universe to turn their myriad dreams into reality.
(Hero and featured image: Courtesy of  NASA/Unsplash)
This story first appeared here. 
Share and Follow