Share and Follow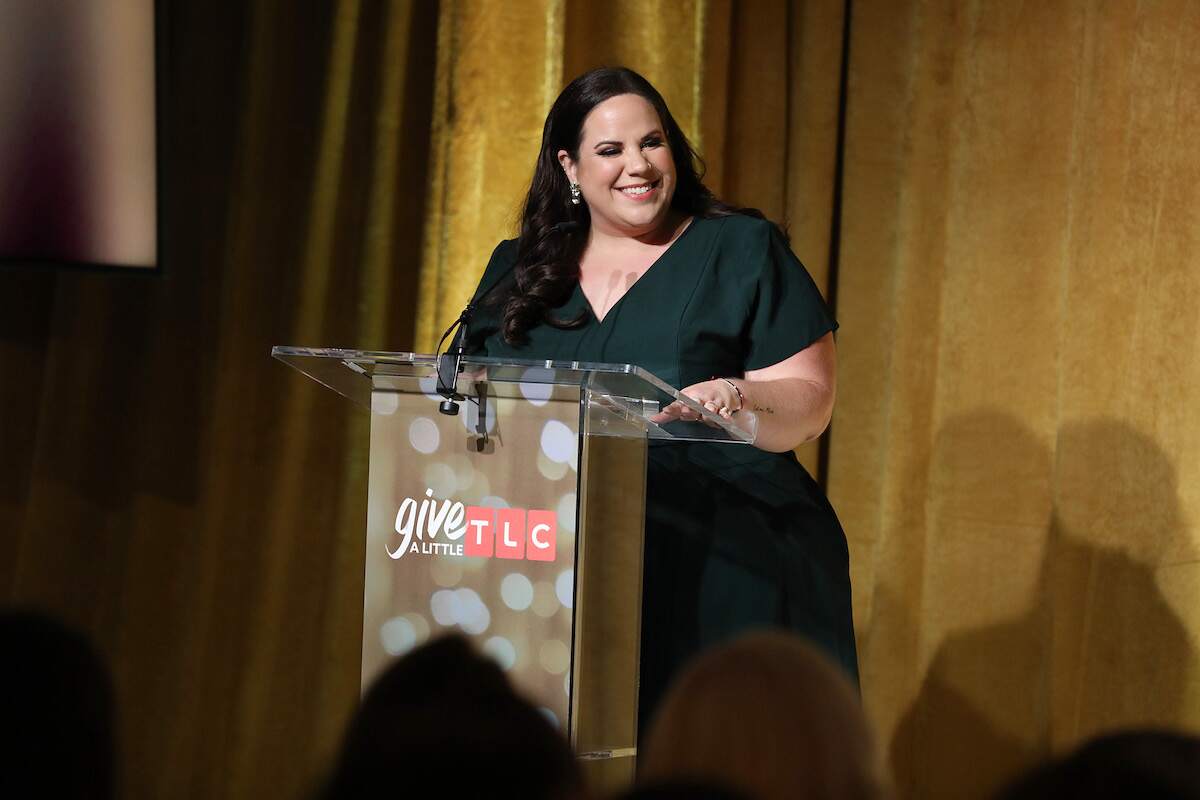 TV
'My Big Fat Fabulous Life' star Whitney Way Thore has acknowledged her obvious weight loss and explains where she stands with Ozempic and other weight loss options.
TLC is well-known for its popular and captivating reality TV series. Some of the network's hit shows include Cake Boss, Say Yes to the Dress, and Four Weddings. 
On the list of TLC fan favorites is My Big Fat Fabulous Life. Whitney Way Thore is the star at the center of the series. She recently spoke out about her weight loss experience and commented on the Ozempic weight loss trend. 
Whitney Way Thore weight loss ahead of Season 11 
My Big Fat Fabulous Life has been on the air since 2015. When Season 1 premiered, viewers learned about the health concerns that led Thore to gain hundreds of pounds. 
Having to give up dancing, much of the earlier episodes of My Big Fat Fabulous Life revolved around Thore's love for dance and journey back to it as a body positivity advocate. Over the show's 11 seasons, viewers have gotten to know Thore and the people in her life well. 
Thore's mother, Babs Thore, consistently appeared on the show as a fan favorite. Sadly, at the age of 76, Babs died in late 2022. The matriarch will be best remembered by her funny one-liners on My Big Fat Fabulous Life. Babs was always in good spirits and willing to join her daughter in everything from fitness to fun.
Read Related Also: All Upcoming Russell Crowe Movies and TV Shows
Whitney has since opened up about her mom's health battles with cerebral amyloid angiopathy. She is still actively mourning and grieving the tremendous loss. This was obvious in the Season 11 premiere that focused on Babs' funeral.
Leading up to Season 11, many My Big Fat Fabulous Life viewers commented on Whitney's physical life. Whitney appeared much thinner, causing viewers to speculate that she could have gotten surgery. Fed up, she set the record straight with ET. 
Whitney confirmed she hasn't had any surgery. She explained that grief is her weight loss secret. Whitney explained, "I think it's obvious that I have lost some weight, and that is true. And people say, like, 'Is it surgery?' and I'm like, 'No, it's grief, but thanks.'"
Whitney Way Thore weighs in on Ozempic trend 
When Whitney set the record straight on her physical appearance, she shut down rumors of weight loss surgery. At the same time, she explained that she'd never shame anyone who might choose that option. Speaking of weight loss options, the popular prescription drug Ozempic has been in the spotlight. When discussing weight loss and Ozempic, Whitney shared:
"I've been fat now for 20 years and fat in the public eye. I know how hard it is, and I do not ever judge a fat person for doing anything that makes their lives easier. I am not that fat person that's gonna say, 'Oh my gosh, why are they on Ozempic? Why are they losing weight? They're betraying me.'

It's their body. It has nothing to do with me, and it's hard out here for a blimp. It is really difficult to live in bodies like this, and there is no judgment from me if somebody wants to take some semaglutide to lose weight."
Her fans and followers probably aren't surprised at the reality TV star's empathetic and understanding mindset. Hopefully, Whitney has been able to find some peace amid the grief. Viewers look forward to seeing how the rest of Season 11 of My Big Fat Fabulous Life unfolds.
!function(f,b,e,v,n,t,s)
{if(f.fbq)return;n=f.fbq=function(){n.callMethod?
n.callMethod.apply(n,arguments):n.queue.push(arguments)};
if(!f._fbq)f._fbq=n;n.push=n;n.loaded=!0;n.version='2.0′;
n.queue=[];t=b.createElement(e);t.async=!0;
t.src=v;s=b.getElementsByTagName(e)[0];
s.parentNode.insertBefore(t,s)}(window, document,'script',
'
fbq('init', '1931209583834020');
fbq('track', 'PageView');
Share and Follow