How I Met Your Father Season 2 is sadly going on a hiatus. But before the show leaves us for the next two months, Hulu is gifting fans with the two-part mid-season finale that features a slew of guest stars, including Caitlin Thompson, who some How I Met Your Father fans might recognize.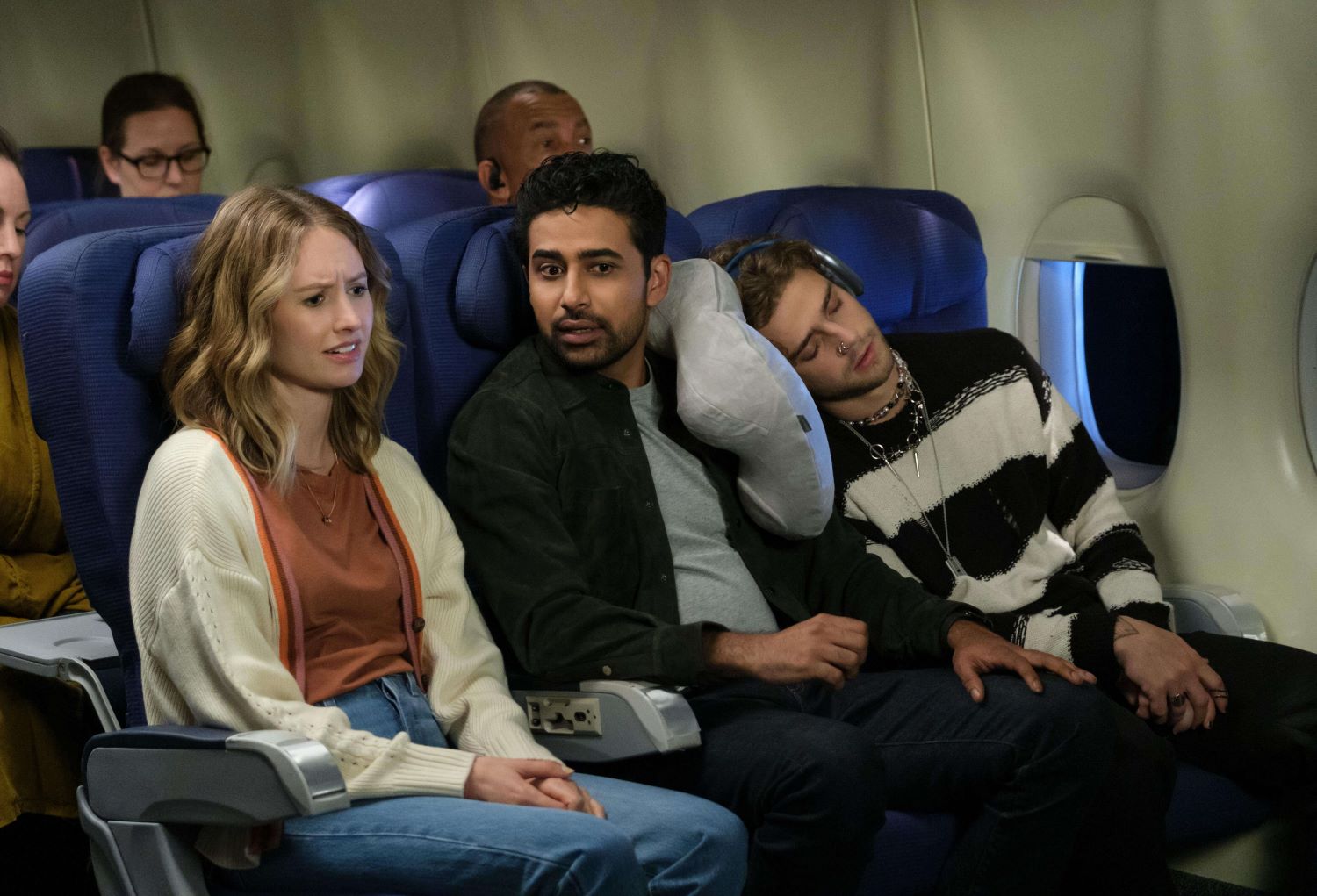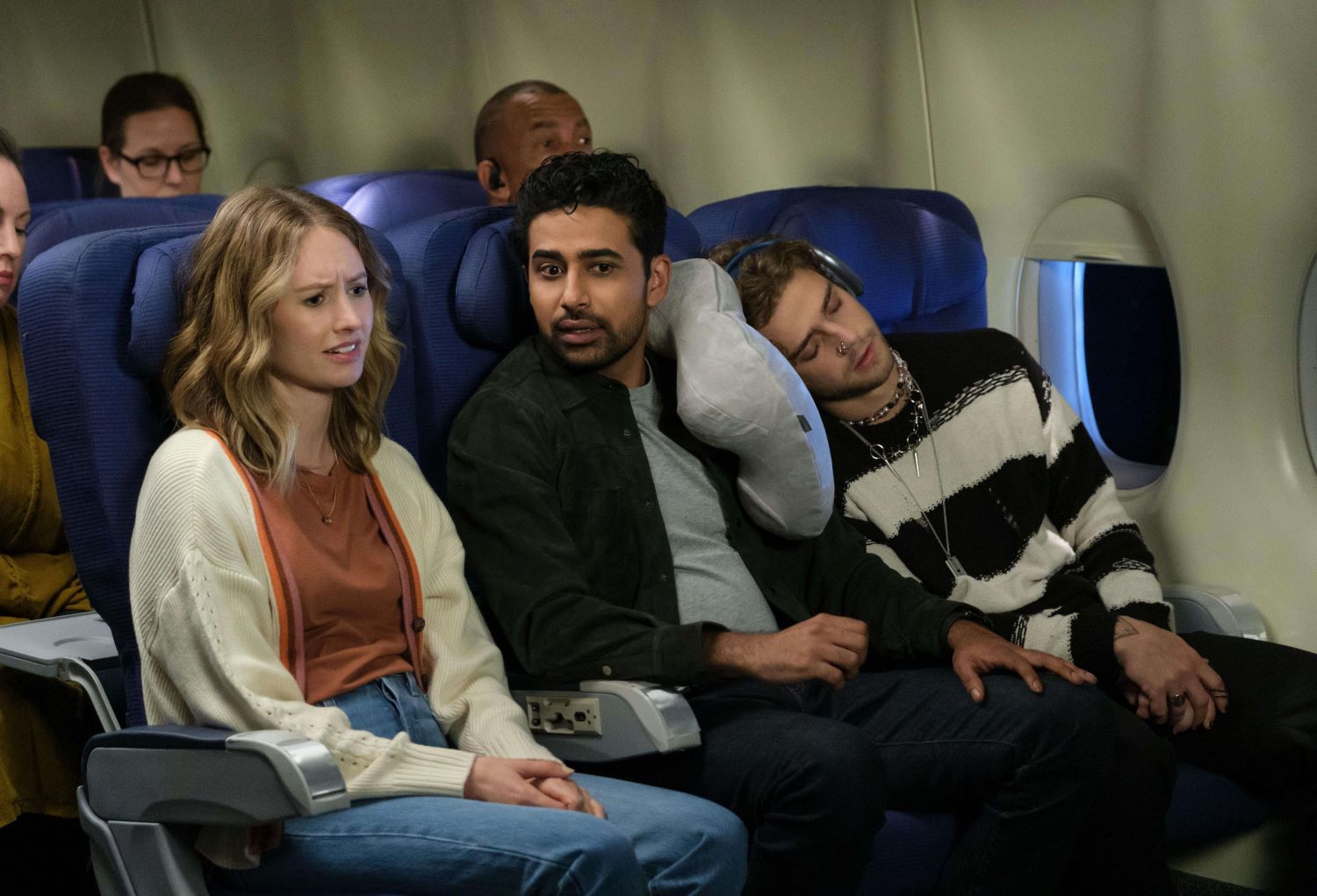 Caitlin Thompson plays Taylor in 'How I Met Your Father' Season 2 Episode 11
How I Met Your Father Season 2 introduces Taylor, played by Caitlin Thompson, in episode 11, "Daddy." The synopsis for "Daddy" reads, "Sophie goes to Robert's country house for the weekend. The gang celebrates Lost and Found Box Day at Pemberton's."
Unfortunately, the upcoming episode's description doesn't tell us anything about Taylor. The only indication that Caitlin Thompson is in How I Met Your Father Season 2 Episode 11 is the press photo showing Taylor sitting beside Sid on an airplane. So we won't know who Taylor is and how she factors into the story until "Daddy" premieres.
Caitlin Thompson previously starred in 'This Is Us'
It should come as no surprise to some How I Met Your Father fans that Caitlin Thompson is guest-starring in the show. Isaac Aptaker and Elizabeth Berger are the creators and showrunners of the Hulu series, and they were previously the showrunners of This Is Us alongside creator Dan Fogelman. Thompson, who is Fogelman's wife in real life, played Madison in This Is Us.
Madison first appeared in the pilot in Kate's support group. Their relationship started rocky, but Kate and Madison quickly became best friends. Madison was always a side character, but after she slept with Kevin and got pregnant with twins, Thompson became a series regular in This Is Us Season 5. And Madison was one of the candidates to be Kevin's future wife — one of the show's many mysteries.
Aside from This Is Us, Thompson appeared in Greek, Happy Endings, 90210, The Neighbors, Small Shots, and LA to Vegas. Her film credits include Crazy, Stupid, Love., Walking the Halls, Chapman, and Christmas Perfection.
Is Caitlin Thompson's character related to Barney in 'How I Met Your Father'?
Since the synopsis for How I Met Your Father Season 2 Episode 11 doesn't mention Sid, we don't have a clear answer regarding why he's on a plane with Caitlin Thompson. We can assume he's traveling to Los Angeles to visit Hannah, but who is Taylor? And how does she factor into the story?
We know that Neil Patrick Harris is returning as Barney in the upcoming episode. Sophie will (likely) discover some clues that point toward John Corbett's Robert being her father, which will lead to her crashing into Barney's car, as we saw in the season 2 premiere. So, since this is the mid-season finale and Barney's reappearance is a big deal in the show, perhaps Taylor is connected to Barney somehow.
Could Taylor be the mother of Barney's child? Or have we been reading too many theories on Reddit lately? Only time will tell.
How I Met Your Father Season 2 Episode 11, "Daddy," airs Tuesday, March 28, on Hulu. And season 2 will return with new episodes on Tuesday, May 23.
For more on the entertainment world and exclusive interviews, subscribe to Showbiz Cheat Sheet's YouTube channel.