Share and Follow
Ringo Starr went through a rough patch when The Beatles broke up. Despite his hit solo songs giving him a career of his own, he missed the bandmates he called his brothers. When the drummer lived with John Lennon in California in the 1970s, John's girlfriend called Ringo's room the den of darkness. He refused to let in daylight as he recovered from the excessive drinking he and his roommates did, and he lived that way for years. Ringo knew he needed help, but his heavy drinking made him wait years to find it.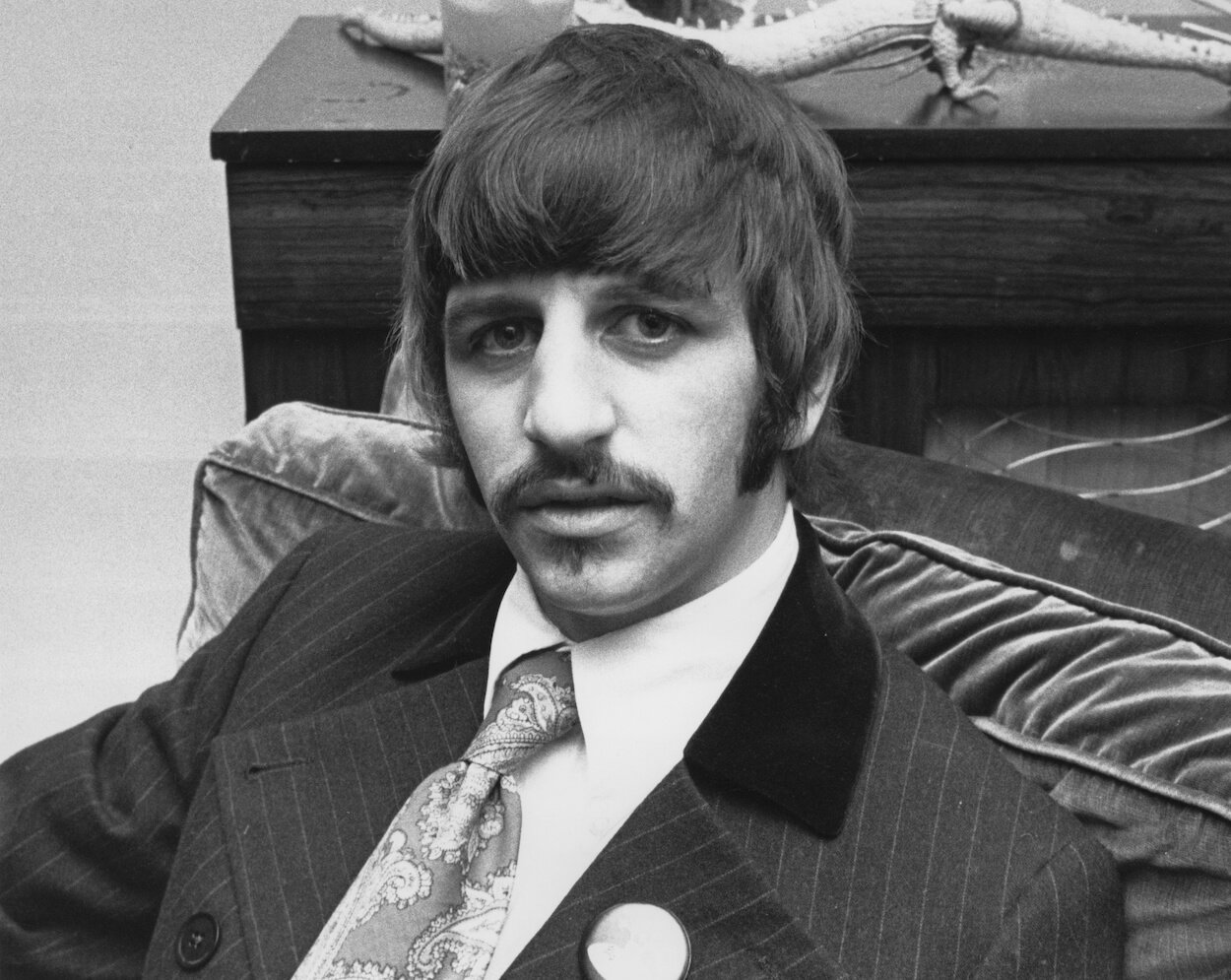 Ringo Starr knew he needed help to deal with his drinking, but he procrastinated for years
Ringo didn't like the press covering The Beatles' drug use in the 1960s. Still, he has become very candid about his reliance on alcohol in his post-Fab Four days. The drummer admitted he drank 16 bottles of wine a day when he reached the depths of his addiction.
Ringo knew he needed help to stop drinking, but the drinking made it hard for him to find help, as he told the San Diego Union-Tribune:
"It's a very funny thing with alcohol. When you're a drunkard, you know you're in trouble, but you procrastinate such a lot. You just put everything off 'til tomorrow. And 'tomorrow' ends up to be years."

Ringo Starr on finding help for his alcohol addiction
Though one of his girlfriends said he was well-mannered when drunk, Ringo also had some outbursts. He got dragged out of a casino in Monaco after getting into a shoving match. Ringo and his friend Keith Moon got banned from the Playboy Club after a wild party.
Eventually, a higher power intervened and helped Ringo stop wasting time and get the help he knew he needed. 
"It just got so bad, the state we [he and wife Barbara Bach]  were both in, that we had to do something," Ringo told the Union-Tribune. "We felt like, 'This can't go on anymore; this is impossible to live [like this].' I think God stepped in. I think a light went on, a dim light, that said, 'Are you crazy?' Then … it just got so crazy, so down and dumb, that three days later, we were both in a clinic."
Ringo has been honest and upfront about his addiction and recovery
Ringo needed help to overcome his excessive drinking but also needed years to find it. Once he started living life without alcohol, he became very open about his shortcomings when he drank heavily.
The drummer has spoken openly about the binge that made him finally realize he needed to embrace sobriety. He woke up after blacking out and saw something that looked like it was out of a crime scene. His house was a mess. Ringo finally realized he needed help. He and his wife, Barbara Bach, entered rehab and started living without alcohol in 1988.
Ringo once recorded a drum track for Cat Stevens/Yusuf Islam, but his playing never made it on a record. Ringo resented it at the time, but his realization that he probably played terribly and his reaction to being cut from the album revealed a self-aware person. 
The mental clarity that came with sobriety helped Ringo hear a little voice inside him that told him the truth about his addiction. Basically, the voice said he wasn't as funny, witty, or charming when drunk as he thought he was. 
It wasn't long after Ringo embraced sobriety that he went on the road with his first All-Starr Band. Performing live had always involved drinking for him. He faced his fears and got through that tour without giving in to temptation. Ringo inspired another music star who joined the band, Rock & Roll Hall of Famer Dr. John, to get sober. Joe Walsh, the drummer's brother-in-law and a featured player in the first two All-Starr Bands, also found a path to sobriety in the 1990s, as he told GQ.
Ringo Starr knew he needed help to fight his alcohol addiction, but his addiction made it hard to get that help. Once he embraced sobriety, he talked openly about his past and inspired another musician to do find sobriety. 
How to get help: In the U.S., contact the Substance Abuse and Mental Health Services Administration helpline at 1-800-662-4357.
!function(f,b,e,v,n,t,s)
{if(f.fbq)return;n=f.fbq=function(){n.callMethod?
n.callMethod.apply(n,arguments):n.queue.push(arguments)};
if(!f._fbq)f._fbq=n;n.push=n;n.loaded=!0;n.version='2.0′;
n.queue=[];t=b.createElement(e);t.async=!0;
t.src=v;s=b.getElementsByTagName(e)[0];
s.parentNode.insertBefore(t,s)}(window, document,'script',
'
fbq('init', '1931209583834020');
fbq('track', 'PageView');
Share and Follow