Share and Follow
Duggar family member Amy Duggar King tells IBLP survivors, "You are seen," ahead of the June 2 premiere of Shiny Happy People. This Prime Video docuseries features her famous extended family. She took to Instagram to share a message to the group's survivors, saying, "I admire all of you."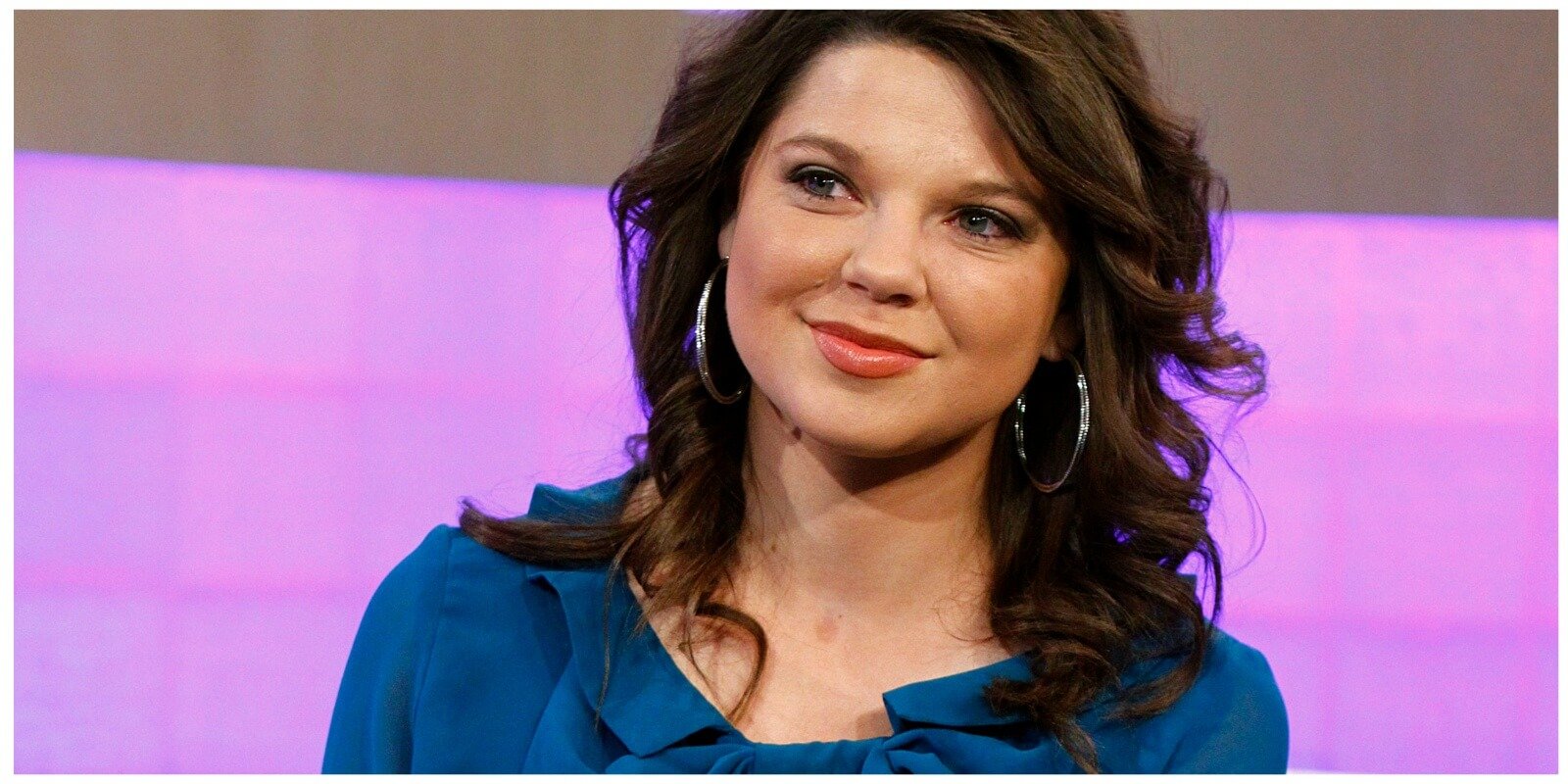 Amy Duggar King supports survivors of the IBLP ahead of the 'Shiny Happy People' premiere
In an Instagram post shared on May 30, Amy Duggar, niece of Jim Bob Duggar and his wife Michelle, wrote a post supporting IBLP survivors. The lengthy message was posted ahead of the premiere of Shiny Happy People. This docuseries digs deep into the backstory of the Duggar family's rise to fame on TLC.
Amy stated, "I just wanted you to know you are seen and matter. Sharing your truth has got to be so unbelievably stressful and hard to talk about. But I think standing up for what is right is even harder. Because there's so much backlash that can come along with it."
She continued, "The world will know what you have endured and will know very personal information about you. That alone is triggering. But I believe God can use this documentary for the greater good."
The former reality star stated that the story of the survivors is "powerful." Furthermore, Amy is "thankful" for those who have stepped up to tell it.
Will Amy Duggar King appear in 'Shiny Happy People?'
Amy Duggar and her husband, Dillon, will appear in Shiny Happy People. They provide commentary on the teachings of the IBLP and her extended Duggar family members. Also sharing their side of the story is her cousin Jill Duggar Dillard and her husband, Derick Dillard.
In an official teaser, Amy said, "Everyone knew who the family was." However, the series millions of viewers didn't know many of the teachings of the IBLP used behind the scenes on the Duggar children.
Subsequently, Amy discusses a type of physical punishment parents implement toward children if they misbehave, calling it "encouragement." "You need to come into the room. We need to give you some encouragement," Michelle Duggar said to her kids "in the sweetest voice," King claimed, as reported by USA Today.
Does Amy Duggar King still talk to the Duggar family?
Reportedly, Amy Duggar King only speaks to a select few of her extended Duggar family members. She tightened her inner circle after cousin Josh Duggar's arrest stemming from child pornography charges in April 2021 and his sentencing in May 2022.
In January 2023, Amy encouraged her Instagram followers to ask her anything on her social media story. Consequently, one fan wondered if Amy still had a relationship with any members of the Duggar family.
Per a screenshot obtained by the U.S. Sun, she responded, "I do! But I am selective, though. What matters the most to me is that I'm surrounded by genuine caring people. Sometimes friends become family."
"This family always seemed perfect, and they're not, and they're hiding things," Amy told the outlet in a separate interview. Therefore, "That's not something I want to be a part of, and that's not healthy. But that's not anything I need to be known for or around."
Amy Duggar King was a guest on the Duggar family's TLC series 17 Kids and Counting. Occasionally, she was a guest on the Duggar's TLC spinoffs 18 Kids and Counting, 19 Kids and Counting and Counting On.
Share and Follow