ABC's The Bachelor Season 27 Fantasy Suites became a nightmare scenario for Zach Shallcross. Zach told host Jesse Palmer and his final three women that he didn't want to have sex on the overnight portion of the dates, but he went back on his word with one of his finalists. Now, Zach appears to be avoiding social media because of the backlash he's receiving from fans.
[Spoiler alert: The Bachelor Season 27 spoilers ahead regarding Fantasy Suites week.]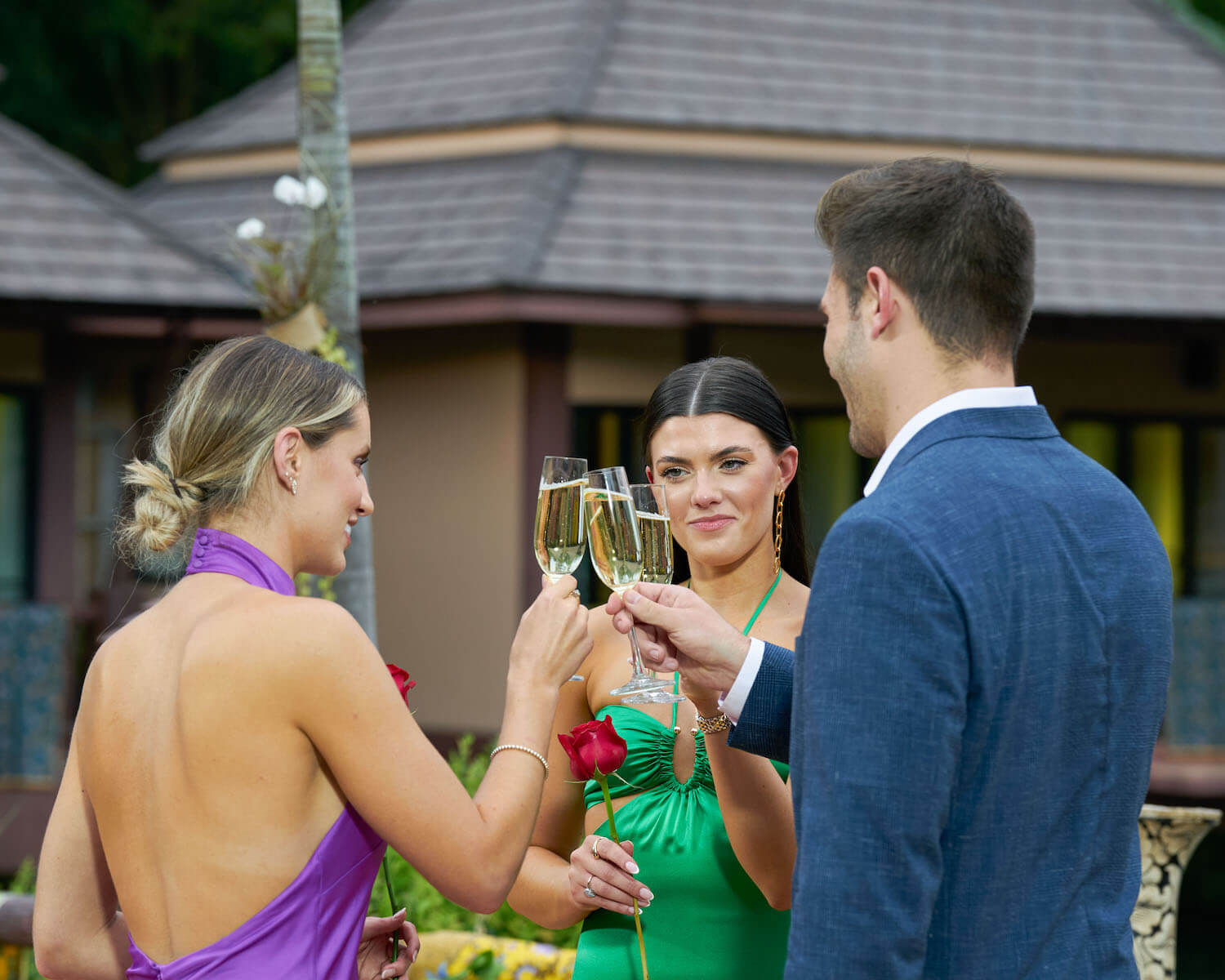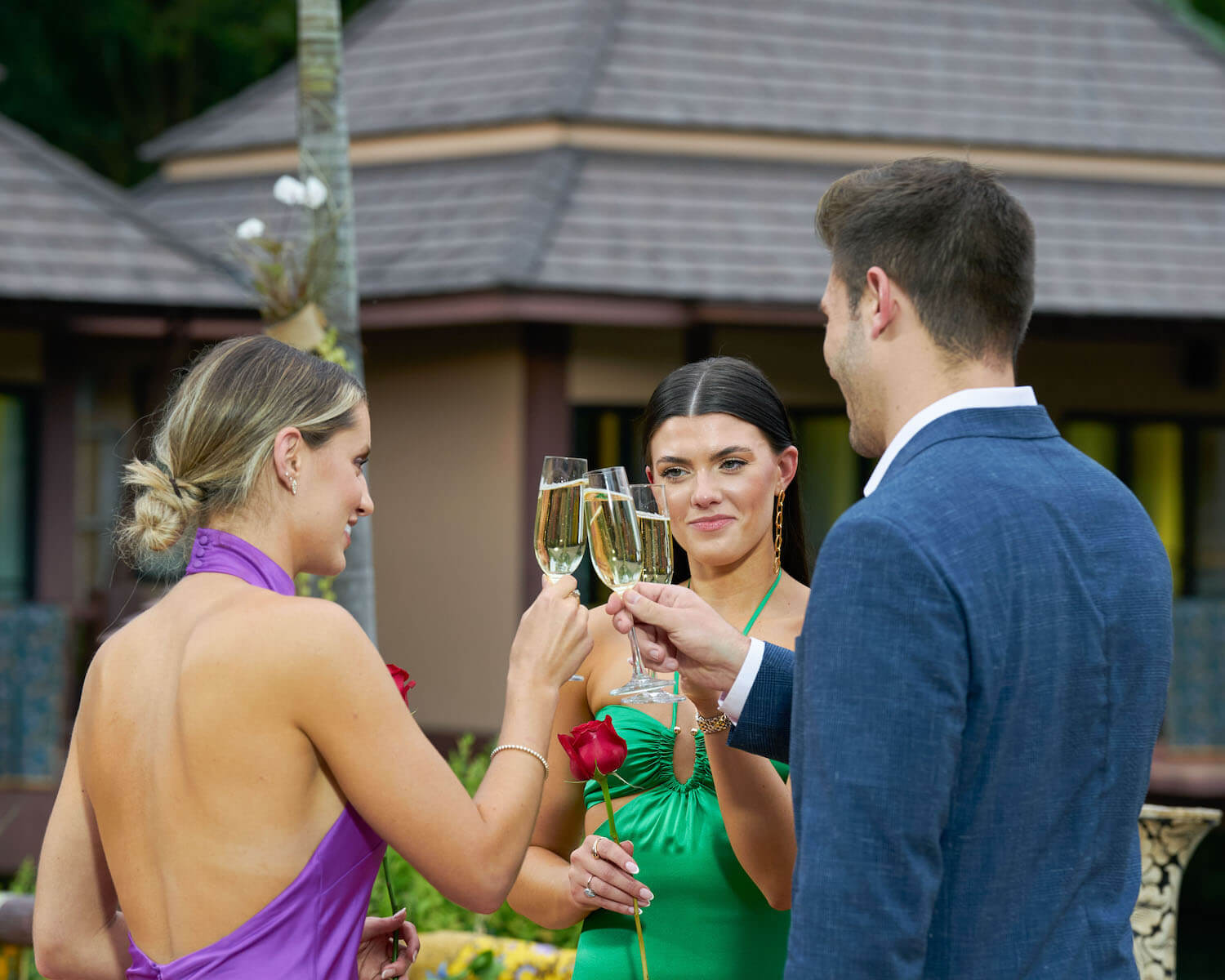 Did Zach Shallcross sleep with Gabi Elnick in 'The Bachelor' Season 27 Fantasy Suites?
The Bachelor Season 27 Fantasy Suites didn't go as Zach Shallcross planned. Zach hoped to spend alone time with Gabi Elnicki, Kaity Biggar, and Ariel Frenkel, but he didn't want to get physically intimate with any of them, as he hoped to preserve that until an engagement. Unfortunately, Zach went back on his word. He didn't get intimate with Kaity or Ariel but had sex with Gabi.
After Zach had sex with Gabi on their overnight date, he decided to tell Kaity the truth about what happened. This resulted in confusion and hurt from Kaity. Kaity noted she assumed something may have happened with the other women on the overnight dates, but she didn't necessarily want to know the details.
By the end of the episode, Gabi and Kaity spoke about the situation. Kaity told Gabi she knew she was the only one to have sex with Zach before the finale.
Zach Shallcross hasn't posted on social media since the Fantasy Suites aired
Many fans watching The Bachelor Season 27 Fantasy Suites aren't happy with how Zach Shallcross handled the situation. Not only did Zach not follow through with his promises, but he also didn't handle his date with Kaity Biggar appropriately after having sex with Gabi Elnicki.
Zach might be avoiding social media as the backlash rolls in. He typically posts to Instagram to promote new episodes but didn't create a post for Fantasy Suites. His last post was ahead of hometowns. Additionally, Zach hasn't posted anything to his Instagram Stories.
Fans commented on Zach's last post about hometowns after the Fantasy Suites episode aired.
"You did the noble, mature thing by telling Kaity," a fan wrote. "Only a real man would be that honest. Don't ever regret your decision."
Gabi has also remained quiet on social media following what occurred. But she did explain to a fan why she's deleting negative comments on her Instagram. "Yes I am because I don't need negativity and hate on my page," Gabi commented. "It's so unnecessary and unkind. There is NO reason to put others down, get off my page if you don't like me."
Fans still wonder what happened during his overnight with Rachel Recchia
Zach Shallcross was transparent regarding what happened in The Bachelor Season 27 Fantasy Suites. But it remains unclear what happened between Zach and Rachel Recchia during the Fantasy Suites in The Bachelorette. Zach and Rachel had an incredibly awkward morning following their overnight date, and Zach self-eliminated. He claimed Rachel wasn't the woman he thought she was.
Given Zach's recent behavior, fans wonder what went down.
"The irony is also not lost on me that Rachel still hasn't spilled exactly what went down in FS with Zach," a fan on Reddit wrote. "We have our theories based on how they danced around the topic but nothing concrete."
"After all of Zach's nonsense, I think most people are on Rachel's side now," another fan wrote.
The Bachelor Season 27 airs Mondays at 8 p.m. ET on ABC.
For more on the entertainment world and exclusive interviews, subscribe to Showbiz Cheat Sheet's YouTube channel.