15. Silent Hill 4: The Room
While pretty much any of the Silent Hill games could have made this list (it's kind of a messed-up franchise, in case you didn't know), I think Silent Hill 4 is most deserving of this spot. It's not the best Silent Hill (or even my favorite Silent Hill), but it is the most deeply disturbing entry in the franchise. 
The thing that elevates this game above its companions so far as this topic goes is the "apartment" element of the story. The feeling of being locked in a room where your only escape is a portal to a truly terrifying world filled with unfathomable horrors was always disturbing. In these post-lockdown times, though, there's something even more troubling about that basic concept.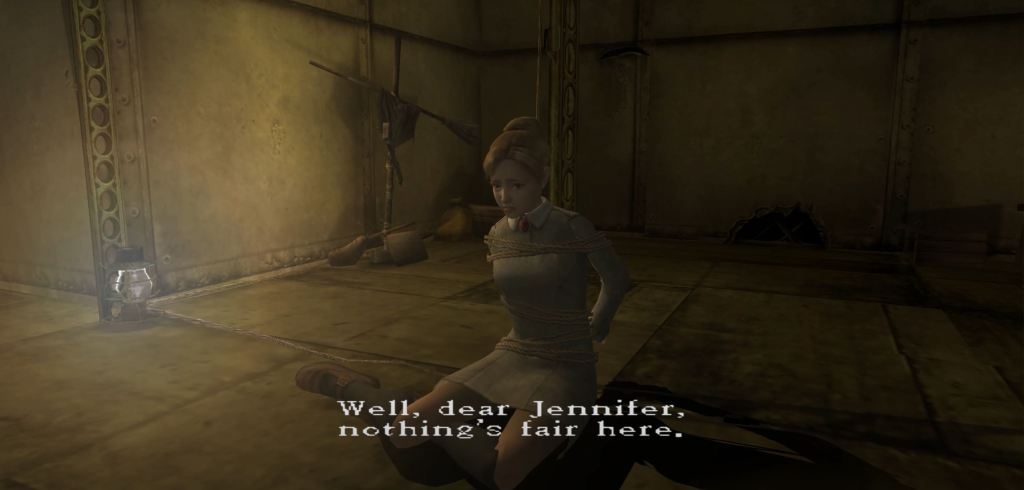 14. Rule of Rose
Rule of Rose has always been a controversial game. Actually, this PS2 survival horror game was banned in the UK at the time of its 2006 release, and it was almost banned in several other countries as well. While some of those bans can be attributed to a lie-fuelled moral panic designed to score political points among "moralists," there's no denying that Rule of Rose is a deeply disturbing game. 
The very concept of a survival horror title starring such a young playable protagonist is troubling enough. What really puts this one over-the-top, though is its commitment to making young Jennifer endure some of the most indescribable horrors you've ever seen in such a title. Rule of Rose falls somewhere between a Silent Hill game and one of those old gothic fairy tales where the kids are most certainly not alright. If you've ever wanted to watch a child battle the manifestations of their elaborate nightmares while their only companion (a loveable dog) is constantly in danger, this is the game for you.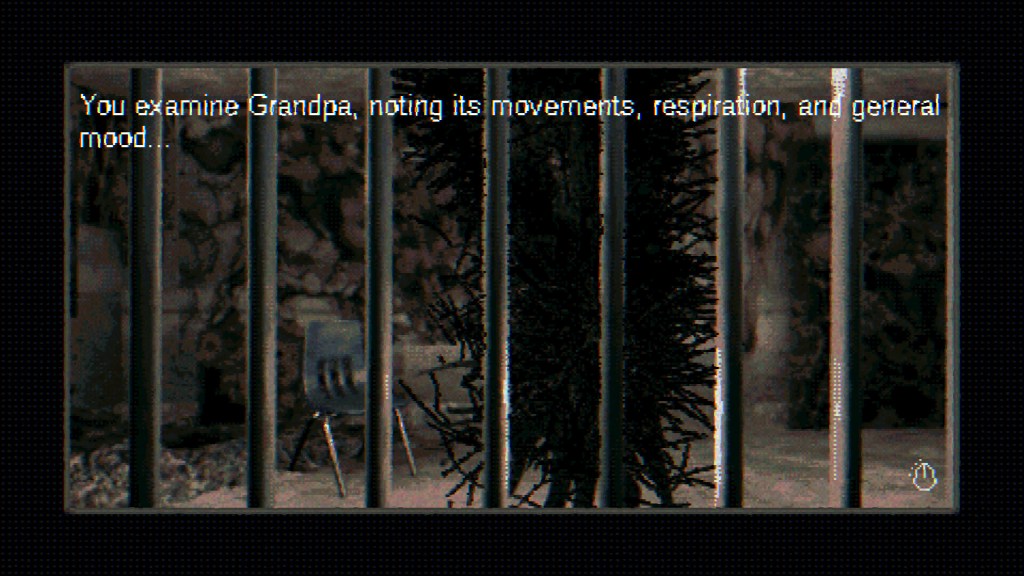 13. Growing My Grandpa!
While there are quite a few indie horror titles that exist largely for shock value, I find Growing My Grandpa! to not only be one of the most troubling horror games on Steam but one of the most genuinely fascinating as well. 
Growing My Grandpa! is basically a Digimon game by way of David Cronenberg. It follows a child named Adrienne who discovers that…something is growing in the basement of their home. Adrienne soon takes it upon herself to help the thing survive, which leads to an almost indescribable adventure filled with disturbing virtual pet mechanics, meditations on depression, and a few wild plot twists. This game is certainly gross, but like the best examples of body horror, there are some truly fascinating bits of social commentary hidden beneath this game's icky exterior.