Share and Follow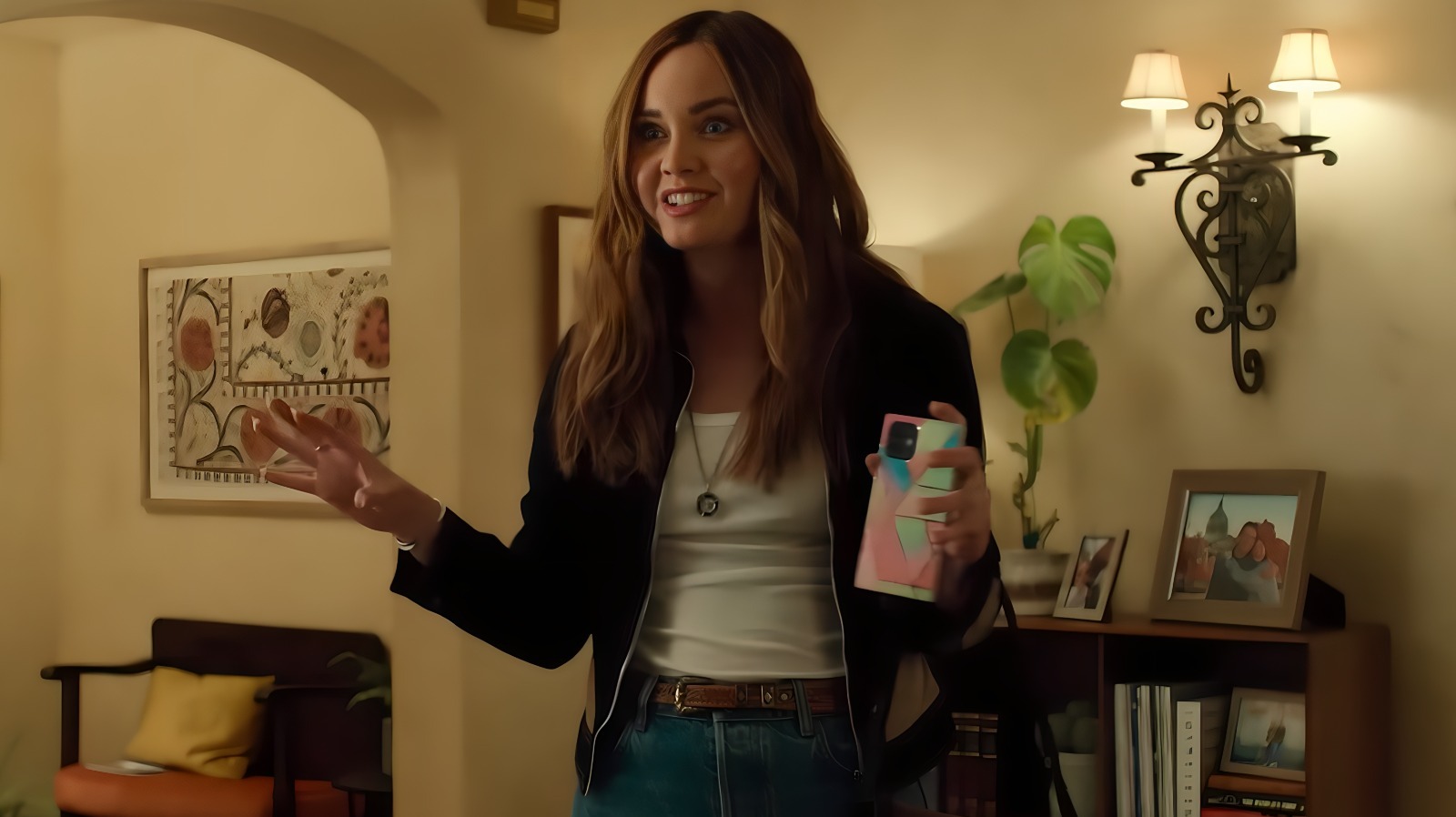 In the very first scene of "Based on a True Story," we're introduced to Chloe Lake (Natalia Dyer), a seemingly ordinary 20-something-year-old bartender living in Los Angeles. She begins an in-home workout before we meet the sinister Westside Ripper, who brutally slaughters the young girl in a nail-biting sequence. The series pays a fitting homage to the first "Scream," as we barely have a second to get attached to the beloved "Stranger Things" star before she's cruelly ripped away in the bloody showdown.
This harrowing moment mirrors Casey Becker's grisly murder in the original "Scream," who was played by celebrated actress Drew Barrymore. Given Dyer and Barrymore's recognition and star power, you'd expect their characters to stick around far longer than they actually do. This intentional subversion makes both gruesome deaths even more surprising as these renowned stars are hastily extinguished.
"Based on a True Story"'s dark opening takes a page out of "Scream"'s book to deliver an effective introduction before we're acquainted with the actual main characters. It's an unconventional move, but one horror fans will recognize as one that immediately draws audiences in for an enthralling mystery. The sequence even compliments Liana Liberato's welcome appearance as a former killer with a daring sense of humor.
Share and Follow