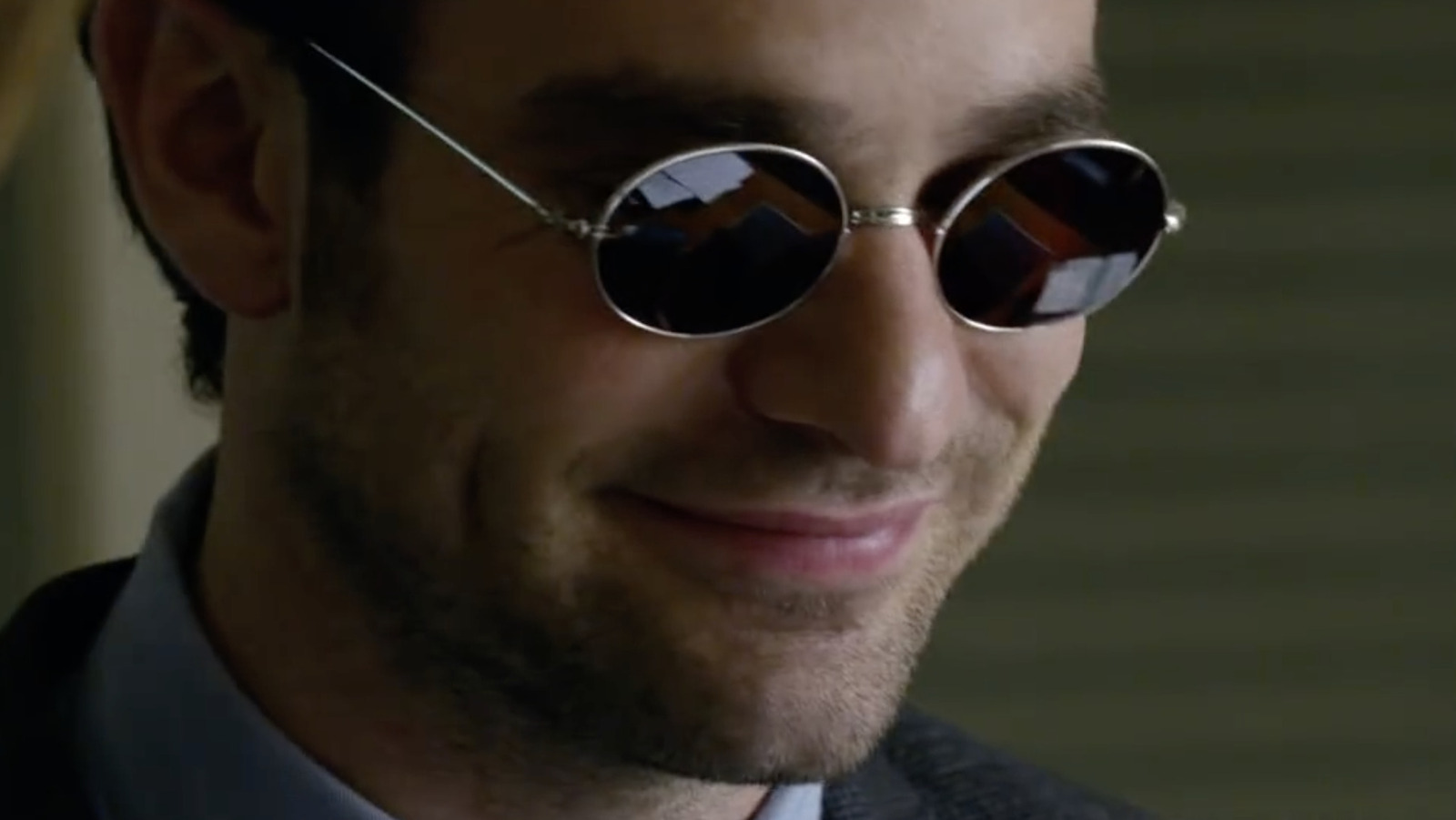 It's no secret that "Daredevil" on Netflix was a dark, gritty crime drama that was very different than the comedic lighthearted MCU vibe seen in "She-Hulk: Attorney At Law." And it appears the differences the two shows have are similar to how Charlie Cox would describe Matt Murdock's relationships. "And with Matt Murdock, I don't think it gets more deep than Karen Page," Cox said during a discussion at the German Comic Con Winter Edition (via Twitter). He went on to praise Deborah Ann Woll and how her contributions to the series helped to make it a success while revealing he has no idea what the future holds for her character in terms of the Disney+ series.
While Cox seems hopeful that Karen Page might return, he didn't hesitate to express how much he enjoyed working with Tatiana Maslany and how he found the dynamic of Murdock's relationship with Jennifer Walters rather intriguing. "It was really fun working with Tatiana. She was amazing. It was fun because she has the superhero element, you know, so there was like the drama and the sexiness behind us being superheroes. It was a very different tone." He jokingly ended his comment by saying, "Just don't tell Karen that."
Fans of the "Devil of Hell's Kitchen" will have to wait and see what Matt Murdock's love life looks like when "Daredevil: Born Again" releases in Spring 2024 (via Marvel). Regarding cast members from the Netflix show making a comeback, it seems like Deborah Ann Woll might not be part of the Disney+ series.