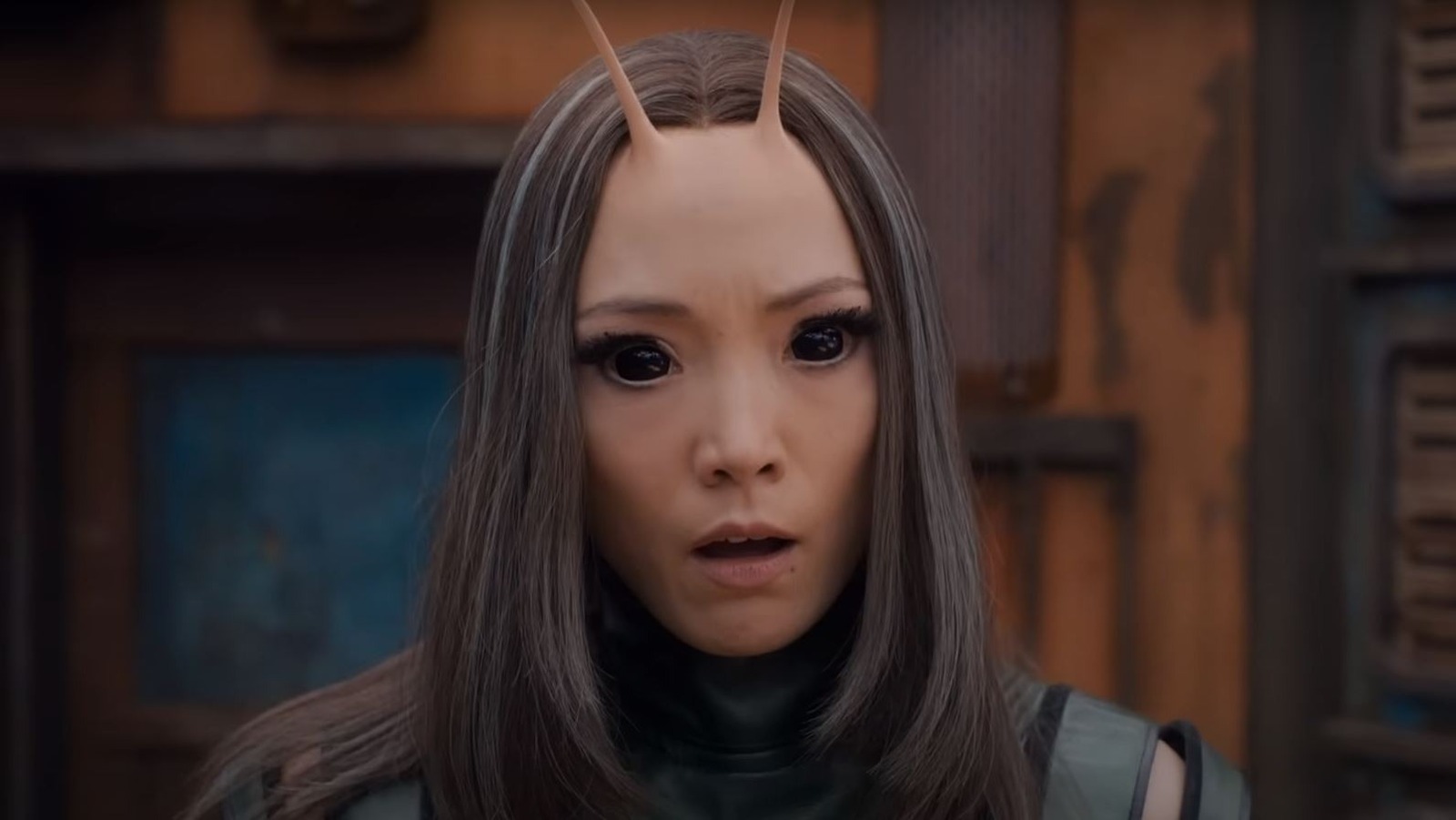 Ego's endgame in "Guardians of the Galaxy Vol. 2" is to create another Celestial and use their combined powers to turn countless planets into versions of himself. Lacking access to cooperative members of his species, he's attempted to do this by romancing members of various species for a long, long time. Chillingly, he's also fallen in the habit of killing the many, many, many children who haven't inherited his Celestial powers, and ditching their remains in a cavern deep within his planet form.
The movie makes pretty clear that out of Ego's numerous children, Quill is the only one who can wield Celestial might — at least, to a degree that enables Ego to execute his plan. Yet, Mantis is Ego's child, but nevertheless very much alive — so there must be a reason he spared her and made her his servant. This reason is likely her soothing empath powers, which the Celestial appreciates and uses to relax. Knowing what we know now about her family history, it's easy to deduce that said powers likely come from some minor version of the Celestial gene.
The thing is, Mantis may be a bit of a goofball, but she's deceptively powerful. In "Vol. 2," she manages to force a powerful Celestial to sleep, and in "Avengers: Infinity War," she uses her power to restrain Thanos (Josh Brolin). With a power level like that, it's not hard to believe that at least some of her spark might come from her half-Celestial heritage. 
"The Guardians of the Galaxy Holiday Special" is available for streaming on Disney+.