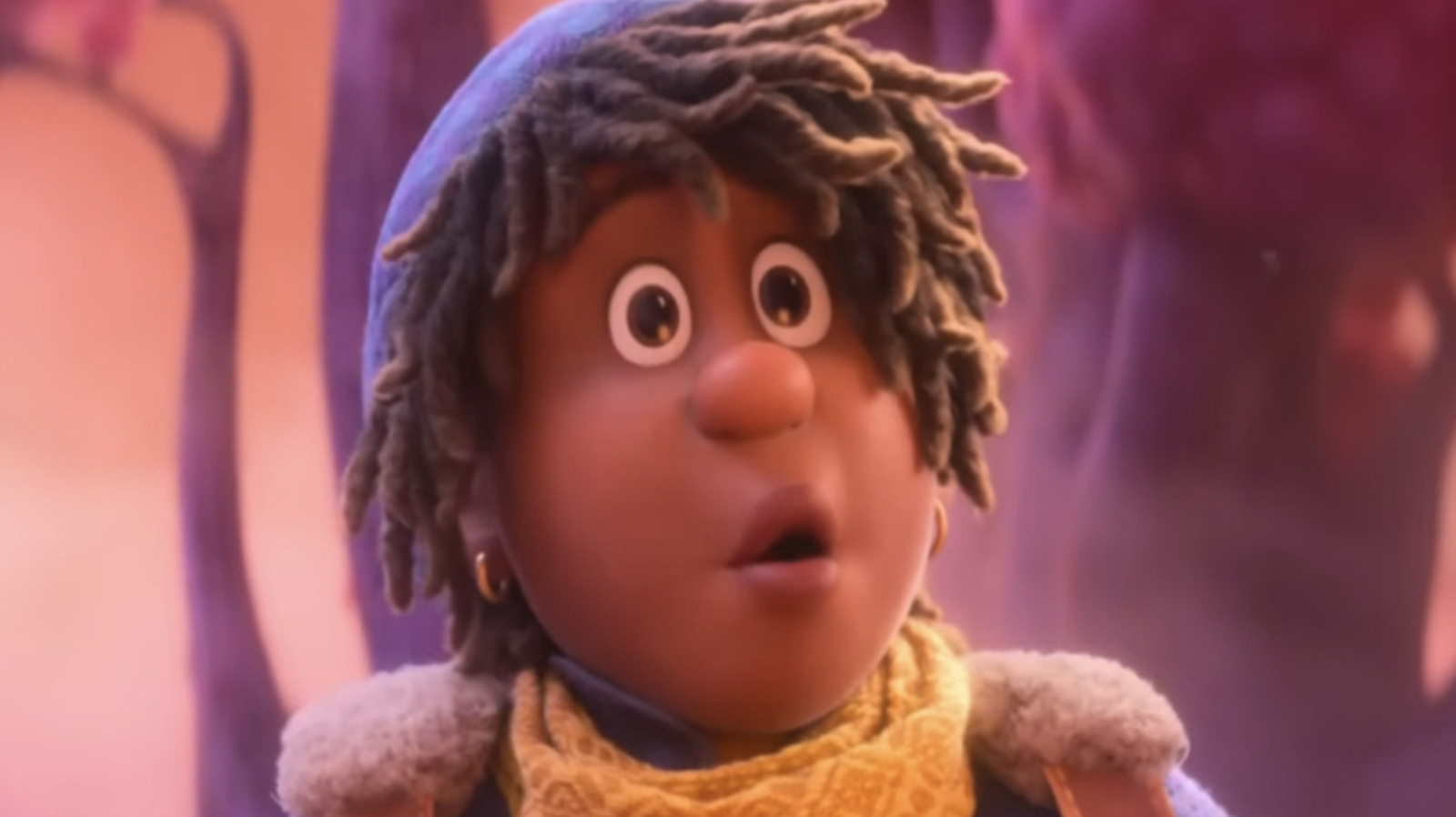 In "Strange World" the Clade family has a three-legged dog named Legend. He's loyal, adorable, and fearless when push comes to shove — everything you would want from a canine companion. But Legend's existence in the movie can be owed specifically to one Disney animator who wound up becoming the pup's namesake.
While "Strange World" co-director Don Hall was working on the movie, there was one long-time animator at Disney Animation Studios who kept insisting there be a dog in the film. This man was Burny Mattinson, who eventually convinced Hall to include the dog (via What's On Disney+). Mattinson, who has been with Disney since 1953, supposedly wouldn't let the issue go and soon got the whole office on board with his idea. "He kept telling me the movie needed a dog," Hall said. "Dogs just scream family, and 'Strange World' is about family."
Initially, Hall was reluctant since the gelatinous blue Splat (voiced by Alan Tudyk) already served the purpose of the cute pet character in the movie. Eventually Mattinson and his colleagues wore down the director and Legend was born. The name Legend comes from Hall's nickname for Mattinson, who became an official Disney Legend in 2008. This title is a rare honor that only goes to a handful of artists and performers across the corporation each year.