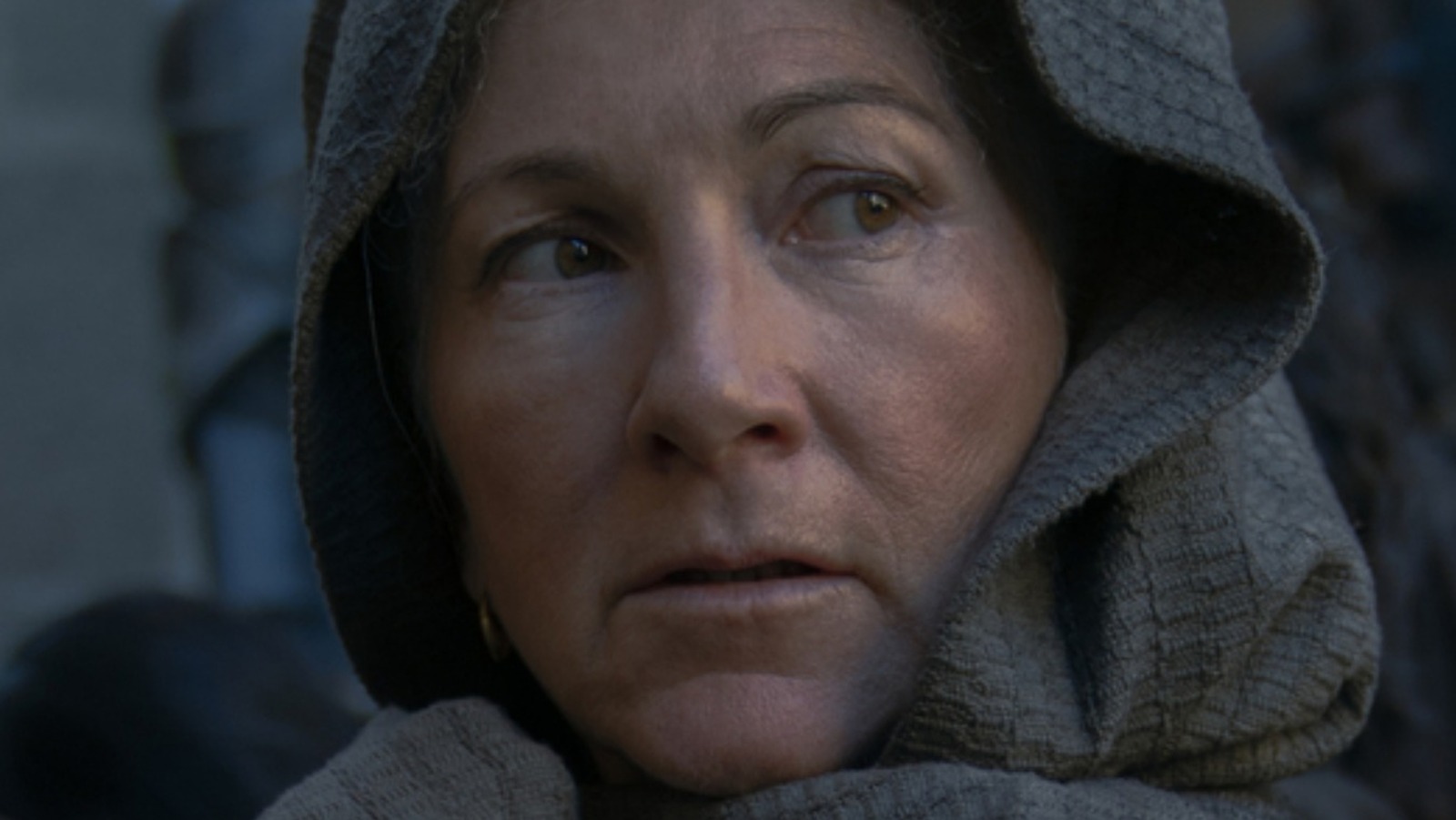 Episode 9 of "House of the Dragon" sees Rhaenys Targaryen being held captive by the usurping Greens of House Hightower, forcing her to escape on the back of her dragon, Meleys. Rhaenys does so by bursting up through the floor of the Dragonpit during the coronation of King Aegon II Targaryen (Tom Glynn-Carney), and for a moment, she has the opportunity to eradicate the usurpers once and for all as they stand helpless before her dragon. Ultimately, she chooses to spare them, an act of mercy that Eve Best believes makes her worthy to rule the Seven Kingdoms.
"It's the moment when she shows herself to be the greatest possible ruler," said Best during an interview with Entertainment Weekly. "It was the most outrageous and explosive action of the season. In a way, it's also the most merciful and most graceful act. It's because she's so intelligent and in the end chooses to do the right thing, which is not to destroy." Best went on to describe how Rhaenys decision to "not drop the bombs" is a sign of her greatness, especially when you consider all she's suffered through to get to this point.
Although there's certainly something admirable about forgiving your aggressors instead of mindlessly seeking revenge, it's worth mentioning that this scene also sees the noble Rhaenys Targaryen killing countless innocent people as she bursts through the floor. While Best's comments certainly make a case for why Rhaenys is probably the best successor that House Targaryen has to offer, like every person in Westeros, she is not without her flaws.