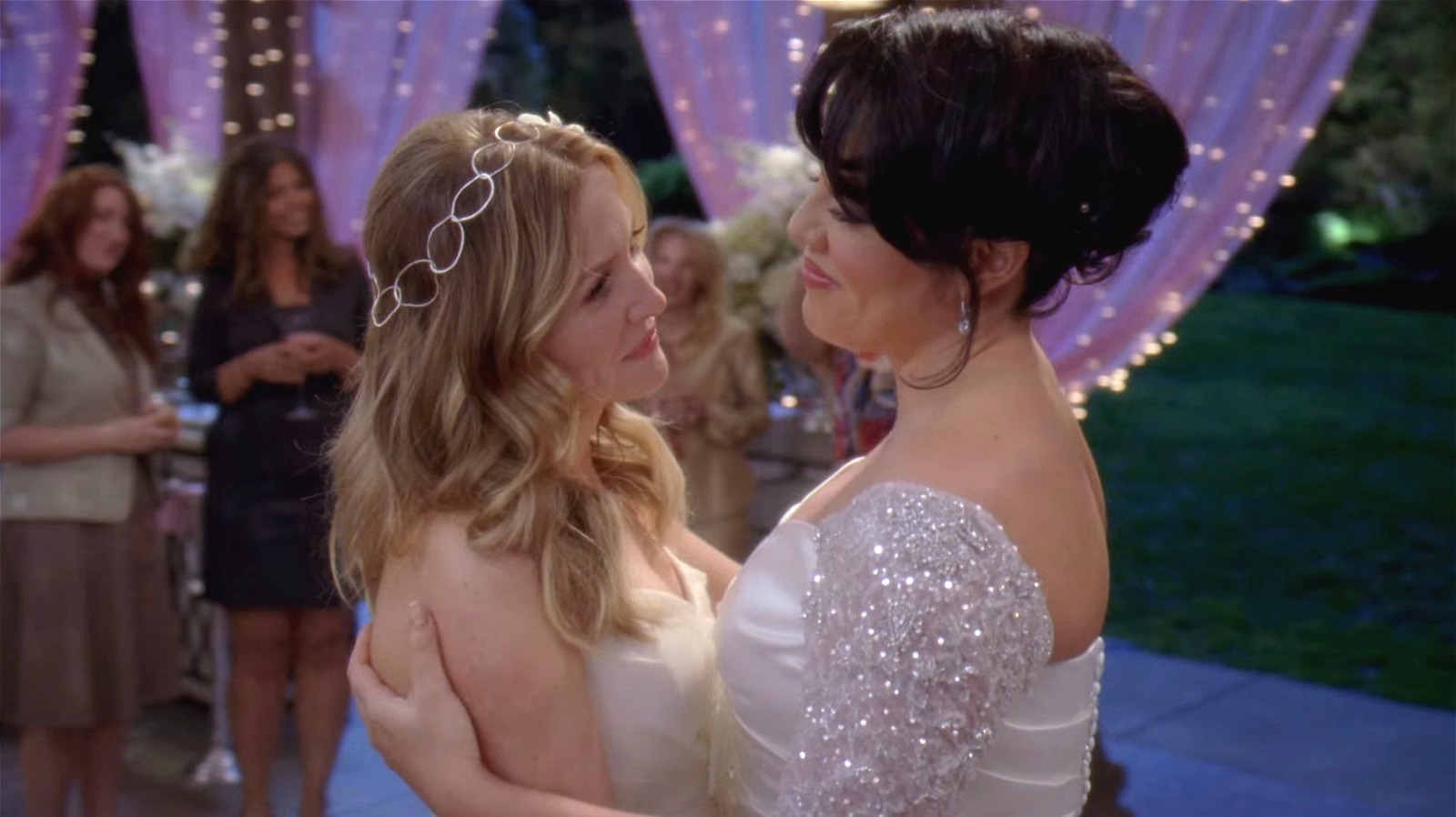 In earlier seasons of "Grey's Anatomy," it wasn't uncommon to see these lusty doctors set their sights beyond the surgical program. George O'Malley (T.R. Knight) briefly dated a nurse named Olivia (Sarah Utterback), Derek Shepherd (Patrick Dempsey) had a short-lived dalliance with a scrub nurse named Rose (Lauren Stamile), and Meredith (Ellen Pompeo) almost rode off into the sunset with a veterinarian named Finn (Chris O'Donnell). However, fans can't help but notice that nowadays, the characters' romantic tendencies are too toxic for their own good. "While there will always be work-incest, the amount in 'Grey's' is insane and is hurting the storytelling," said Reddit user u/ethnomath.
Viewers wouldn't mind seeing the doctors date other staff members, not just their fellow surgeons. "We see nurses sometimes but why not have a doctor date a nurse or something? It doesn't have to be the same small circle where everyone has slept with everyone," added another deleted user.
"Grey's Anatomy" is always trying to push the envelope, but fans agree that isn't always necessary. "They just went HELLA overboard with the divorce, crazy amount of cheating, and over the top drama – every single wedding HAS to have a problem, just like every single labor/giving birth does. Some of them, sure, but all of them? That's enough," Reddit user u/pacrat292. 
Overall, it would be great to see the minds behind the show shake up the dating pool one of these days.