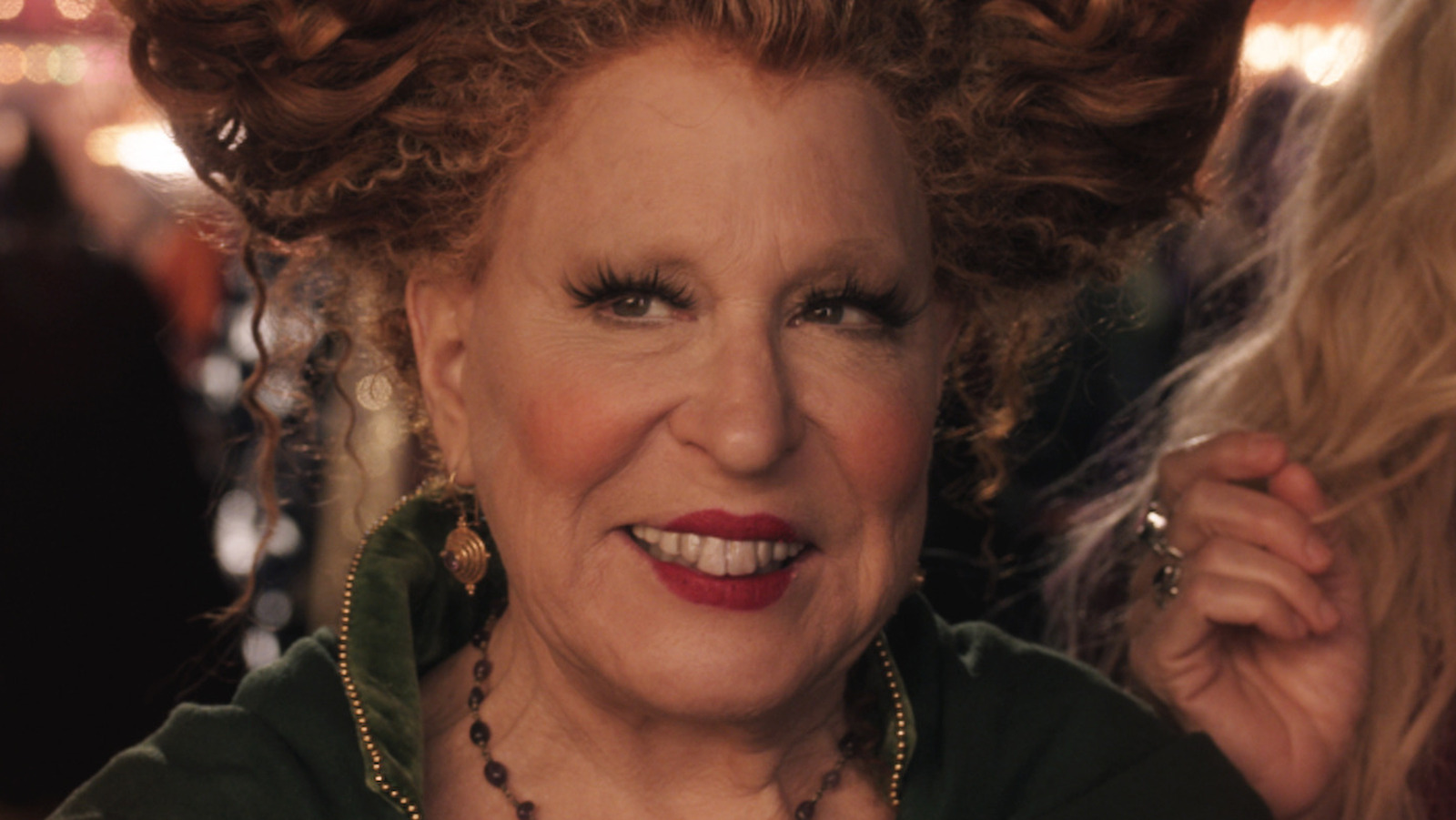 Ginger Minj's time on the set of "Hocus Pocus 2" became an opportunity to learn from Bette Midler, who has been a star on the stage and screen for roughly six decades. Minj recently talked with Cinemablend about her close-up in the new film and how Midler stepped in when she noticed that something was off. "I will never forget it was 4 o'clock in the morning," she recalled. "And they go, 'Ok, we're going to line up for the shot.' And Bette Midler just goes 'Stop! Bring us the monitor.' So they bring the monitor and she says, 'No. That light needs to be moved, the camera needs to be moved. This is not good for her.' It looked fine to me girl, I don't know any different."
Minj added that Midler then took her to the trailer while adjustments were made, and when they looked at the monitor a second time, everything looked better, from the angles to the lighting. "She was like, 'I'll look out for you this time, but you have to learn how to look out for yourself in these things,' Minj said. According to Entertainment Weekly, Minj is continuing to grow her small-screen credits this holiday season with "Huluween Dragstravaganza," which begins streaming on Hulu October 1, 2022.
"Hocus Pocus 2" is now streaming on Disney+.