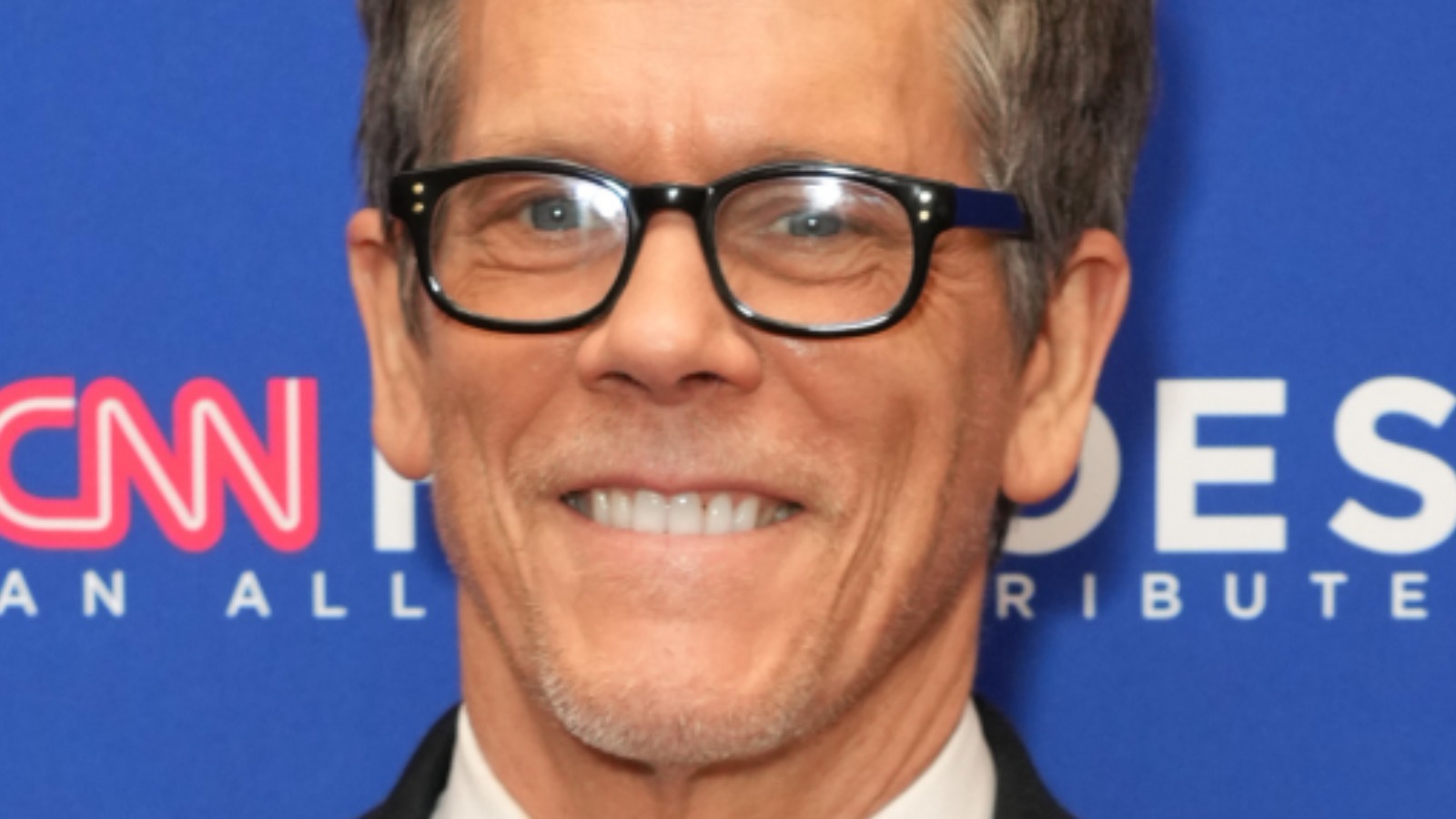 Replying to a tweet on Friday, January 27, Kevin Bacon claimed that he was totally down to make another "Tremors" movie, or project of some sort, following several failed attempts to do so. "I'm just waiting for the call…" he tweeted after being asked by a fan to make it happen. People who caught wind of the response were elated by Bacon's willingness to return.
"Would LOVE to see another 'Tremors' with @kevinbacon, one of the few long-span sequels I would GLADLY pay to see in theaters," said Twitter user @WhoIsJohnLoc. "If the world needs one cinematic masterpiece…the one to make or remake is hands down Tremors," wrote @badass1972. Some folks have even offered ways for Val and the story to return to Perfection.
"Val comes back to Perfection after being gone for 30 years because of Earl's passing [RIP Mr. Fred Ward]," tweeted @ArkansasChannel. "While in town to pay his respects it seems that the Graboids have awaken after a 30 year slumber." Another user had a similar idea: "The characters come back for Earl's funeral and something crazy happens! The original Writers would do it. Their script was perfect. Incorporate some of your tv series ideas into story."
For those who don't know, Bacon had been signed on to do a "Tremors" TV show for the SyFy channel, but the plans fell through and it was eventually scrapped. "Although we made a fantastic pilot [IMHO] the network has decided not to move forward," Bacon said in a 2018 statement (via RadioTimes). He had hoped that the series would follow up on Val and his life now. "What happens to this guy 25 years later? That's what we're going to explore," Bacon told the RadioTimes.