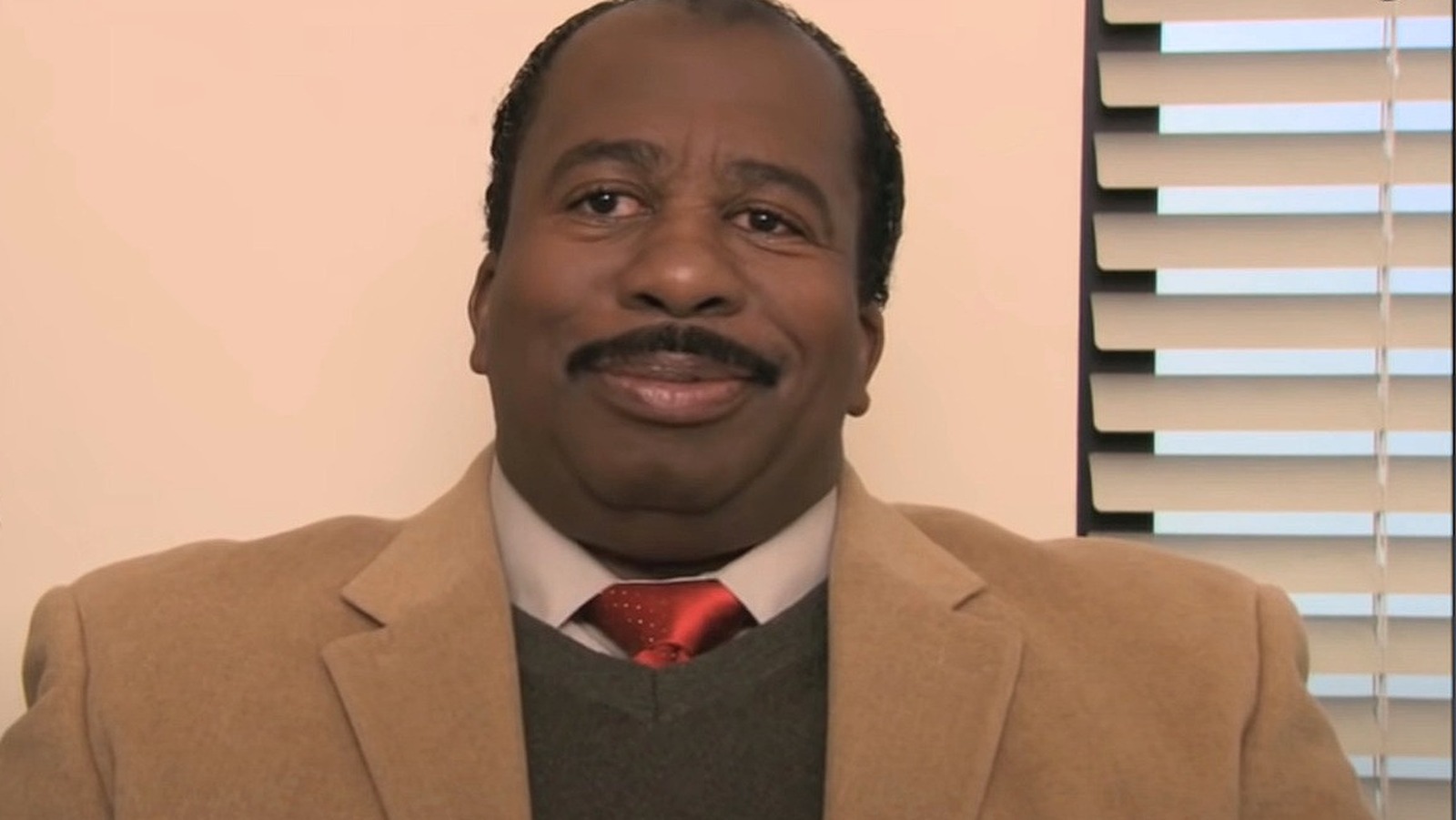 Stanley Hudson may not want to be there, but he's still one of the main fixtures of Dunder Mifflin throughout all nine seasons of "The Office." A grumpy, middle-aged employee who loves puzzles and pretzels, Stanley barely tolerates Michael Scott and Dwight Schrute's (Rainn Wilson) antics. He finally retires in the series finale but greets Phyllis (Phyllis Smith) fondly when they reunite.
Stanley's actor, Leslie David Baker, has noticed how the sitcom continues to find an audience. He told Entertainment Tonight Canada in 2020, "8, 9, 10-year-old kids are now coming up and telling me that they are fans of 'The Office' and we stopping [sic] filming in 2013 … They weren't even born when the show was created."
The actor did criticize the racially offensive "Dwight Christmas" episode, commenting, "That's what happens when you get a lot of young writers who don't understand the historical aspects of doing blackface." Yet he still thinks "The Office" will keep on standing the test of time. "It'll become part of our culture that we will learn to watch and learn from," Baker concluded.