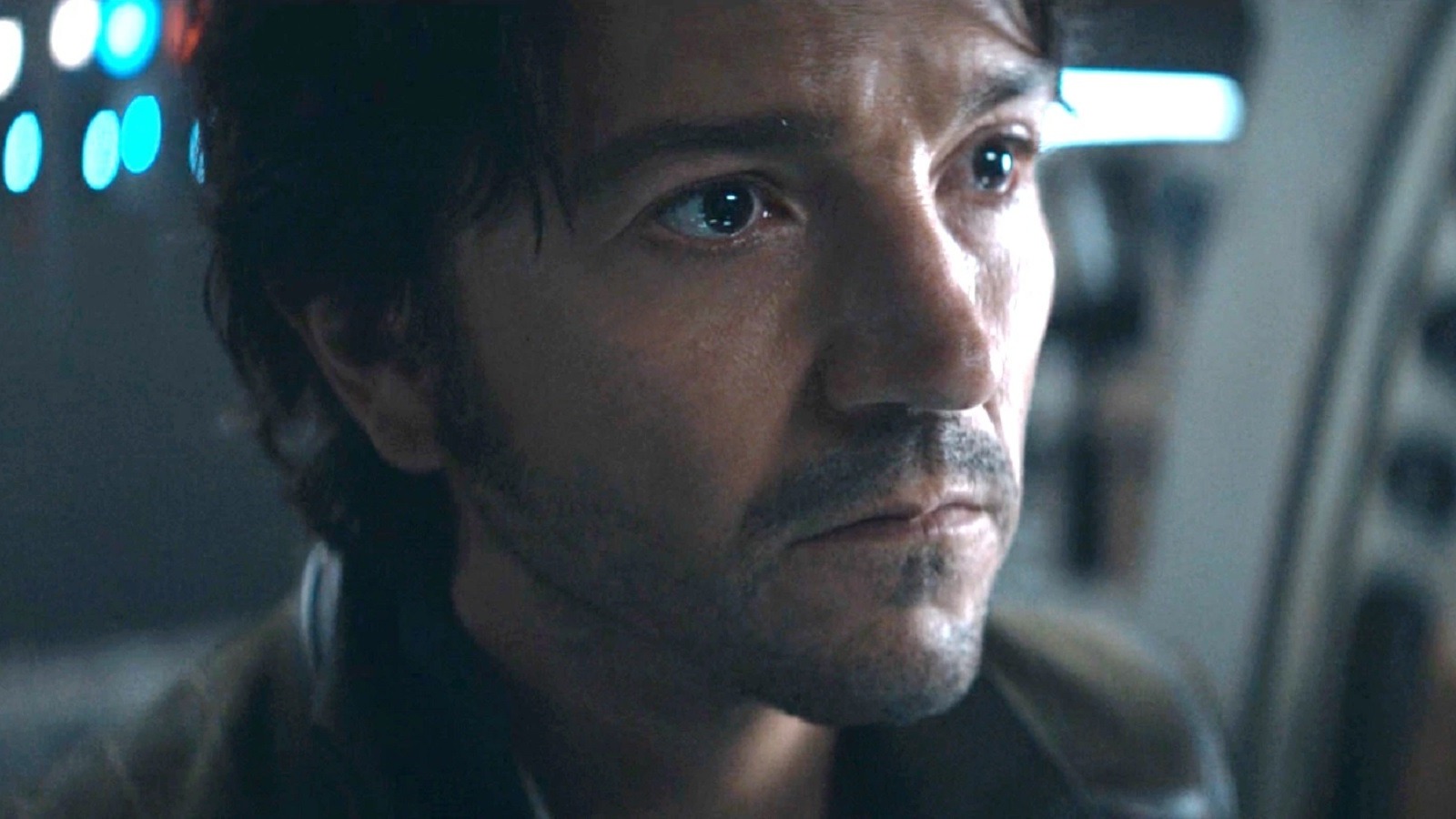 Even single word quotes can be imbued with multiple layers of meaning. In Episode 6, "The Eye," Cassian (still going by Clem), Vel, Skeen, and Nemik make a daring escape from the Aldhani garrison. As Cassian takes off in a stolen aircraft, one of the heavy pallets crushes the idealistic Nemik. Imperial forces send three TIE fighters in pursuit. The dying rebel's final word to his comrades is: "Climb!"
While this episode is littered with ironic and tragic word choices (earlier, Cassian tells a nervous Nemik that he'll sleep when it's over), this relatively common utterance is particularly significant. In context, the injured Nemik is frantically yelling for Cassian to climb to a higher altitude so that they can evade the TIE fighters and complete their task as intended. During their training, the rebels ducked under passing TIEs that swooped down to intimidate them. At the time, Nemik shared some wisdom with Cassian. "Surprise from above is never as shocking as one from below." He means it literally and figuratively. So did K-2SO when he yelled this at Cassian and Jyn in "Rogue One." It was the droid's dying word, too. As is the case with Nemik, he didn't survive to see his mission succeed, but died with the hope that it might have.
The creators of "Andor" use up and down imagery throughout the series. There's the step ladder in the tower that Bix uses to radio Luthen. The Narkina 5 prisoners are told to climb in order to escape, after which Cassian and Melshi have to climb a rock face to continue their long trek to freedom.