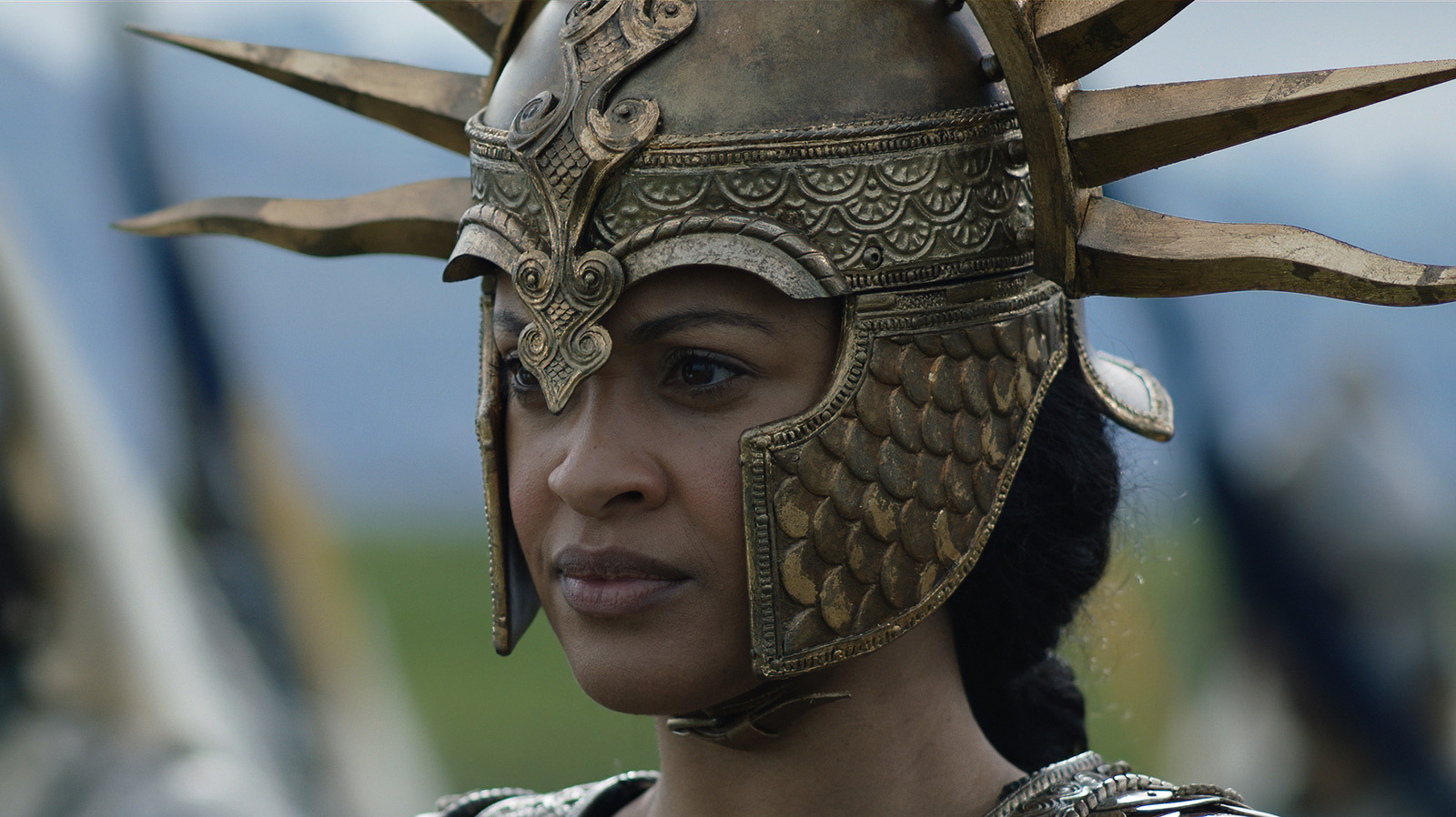 Let's start with the titular inhabitants of the Southlands themselves. Last we saw them, this group of pitiable Humans was struggling with their dark past, their semi-redeemed future, and, of course, the distressing present, which included an impending attack from Adar and his Orc army. The pressure led the group to split in half, with one portion joining Adar and the other continuing to resist him.
In Episode 6, we see the results of these choices play out in dramatic fashion. First, Adar's forces capture the watchtower only to find it empty. Arondir topples the structure on a portion of the occupiers before dashing off to the Southlander's village, where he joins the rest of the good group, and they prepare to resist a depleted but infuriated enemy. This leads to an initial battle, in which the good guys are victorious, but quickly discover that they've triumphed over their own brothers and sisters who joined Adar.
After the initial assault, Adar attacks again, this time with his Orcs. Bronwyn is severely wounded, and everything looks pretty bleak until Theo breaks down and gives Adar the sword hilt as a way to avoid everyone he loves being killed. We're willing to guess that the twisted Elf isn't really going to spare everyone, even when he gets what he wants, but the desperate scene is cut short when the Númenóreans arrive and attack, Riders of Rohan style.
While we'll get to the Southlanders' saviors in a second, it's worth pointing out that a lot of details are revealed during all of this action. Of particular note is Theo's willingness to betray Arondir in exchange for saving his mother — and his later confession that he felt a connection to the hilt, much like the One Ring.