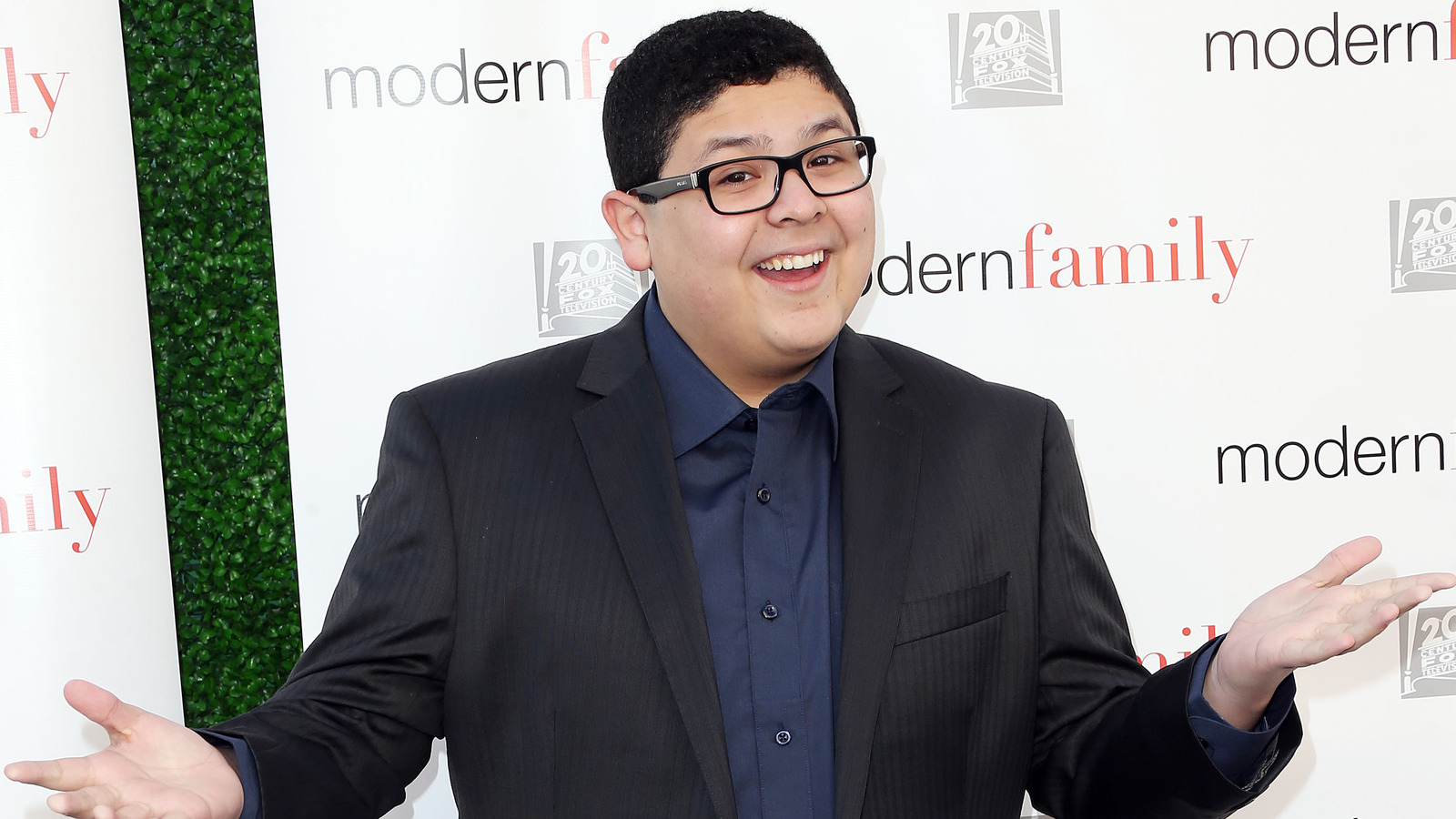 Although a chance for a "Modern Family" reboot appears off the table for now, fans are still hoping for a possible spin-off series to take them back to the good feelings the show provided for eleven seasons. One of these advocates comes from the main cast, and it's Rico Rodriguez, who played Manny on the hit sitcom. Interviewed at the "Mattel Children's Hospital Party on the Pier" event by reporter Alexis Joy, Rodriguez was asked his thoughts on a possible spin-off series, and his reaction mirrored the wants of plenty of his fans.
When asked about his thoughts on a "Modern Family" spin-off show, Rodriguez seemed plenty down for it, and he was quick to offer his suggestion for the star of the hypothetical series. "Well, I mean, I guess I'd say I'd love a spin-off of Manny, I mean that would be great," he said. "I wouldn't complain about that!" Neither would fans, especially those who feel there is so much more to explore with this unique character. As for where producers could take Manny (now that it's been a few years later), it's surely up for debate.
One person who has a good opinion on where Rodriguez's "Modern Family" character could go is his sister Raini Rodriguez, who was accompanying him during the interview. When asked about a possible premise for a spin-off Manny series, she quickly chimed in with, "Manny traveling the world! He's so cultured!" Well, Raini has a good point about placing Manny in different types of foreign dynamics, as the character absolutely possesses a fine-tuned lens for all the people around him. Only time will tell if we ever get to see this show or any other spin-off scenario.