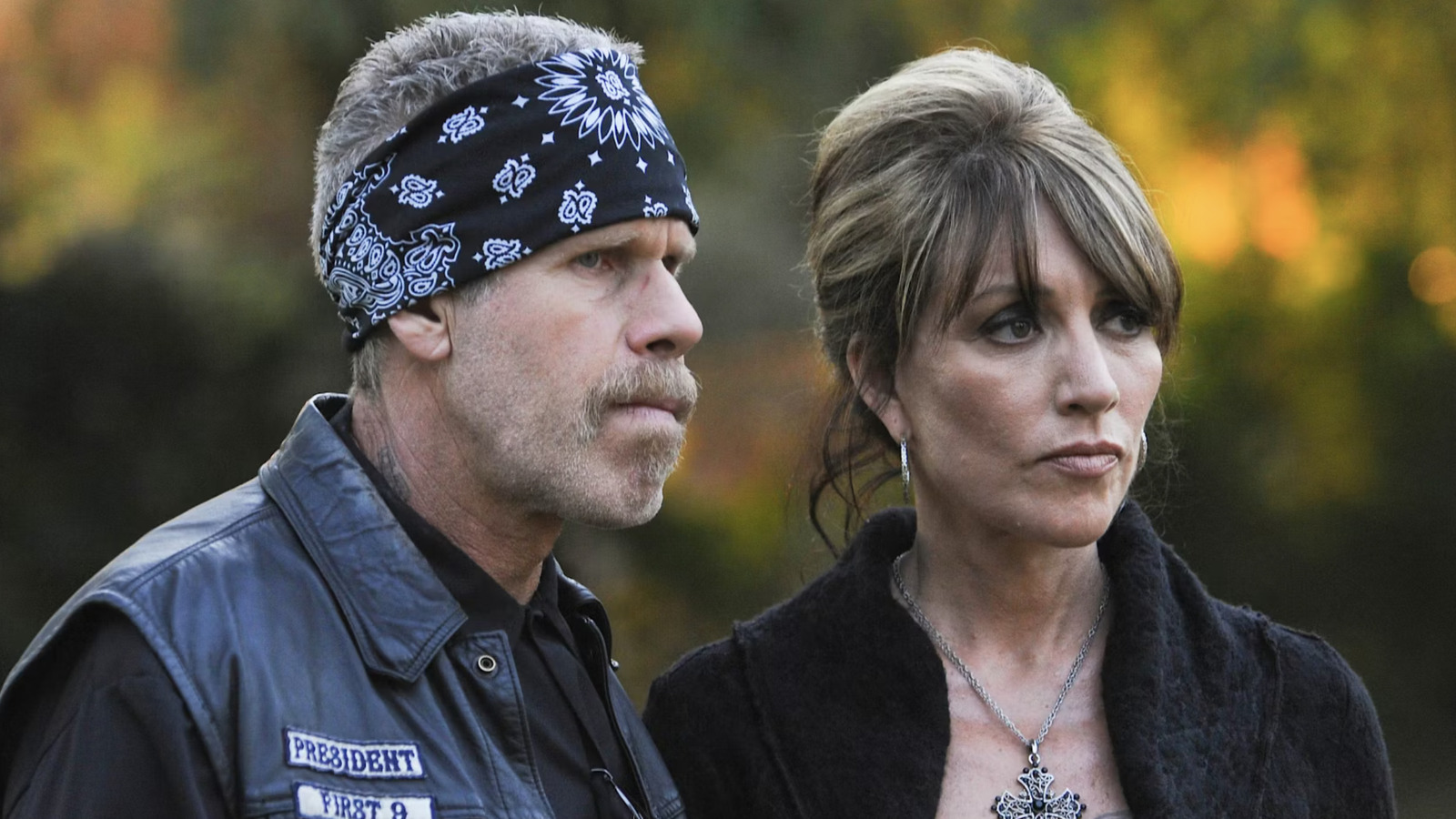 Gemma Teller-Morrow contributed to some unspeakable criminal activities during her seven seasons on "Sons of Anarchy." Tara's (Maggie Siff) graphic death at the hands of the mad matriarch is horrifically engrained in fans' minds. And there's the inexcusable way Gemma took a baby hostage and pointed a pistol at the child's head in the Season 3 episode "Bainne." Fortunately, actor Ron Perlman knew from the get-go that his co-star, Katey Sagal, was just a very fine performer and nothing like Gemma.
"She's a doll," Perlman said in an interview with Collider in 2008, right after the show had just premiered. "…And it was staggering to me that the baddest ass on the show is Katey." Perlman noted that while he and the other male cast members were trying to portray their characters as ruthless as possible, he'd pick Gemma as the one character you better not cross. 
"She even makes me look a little weak, which is a complete dichotomy to how she is in real life," Perlman continued, which is saying a lot considering Clay Morrow went on to commit his own horrifically indelible moments during "Sons of Anarchy," like when he bit a guard's nose right off his face in Season 6. The actor then complimented Sagal's abilities as a mother and a co-worker, as well as her kindness and liberal-minded sensibility. In general, he couldn't say enough good things about working alongside her.