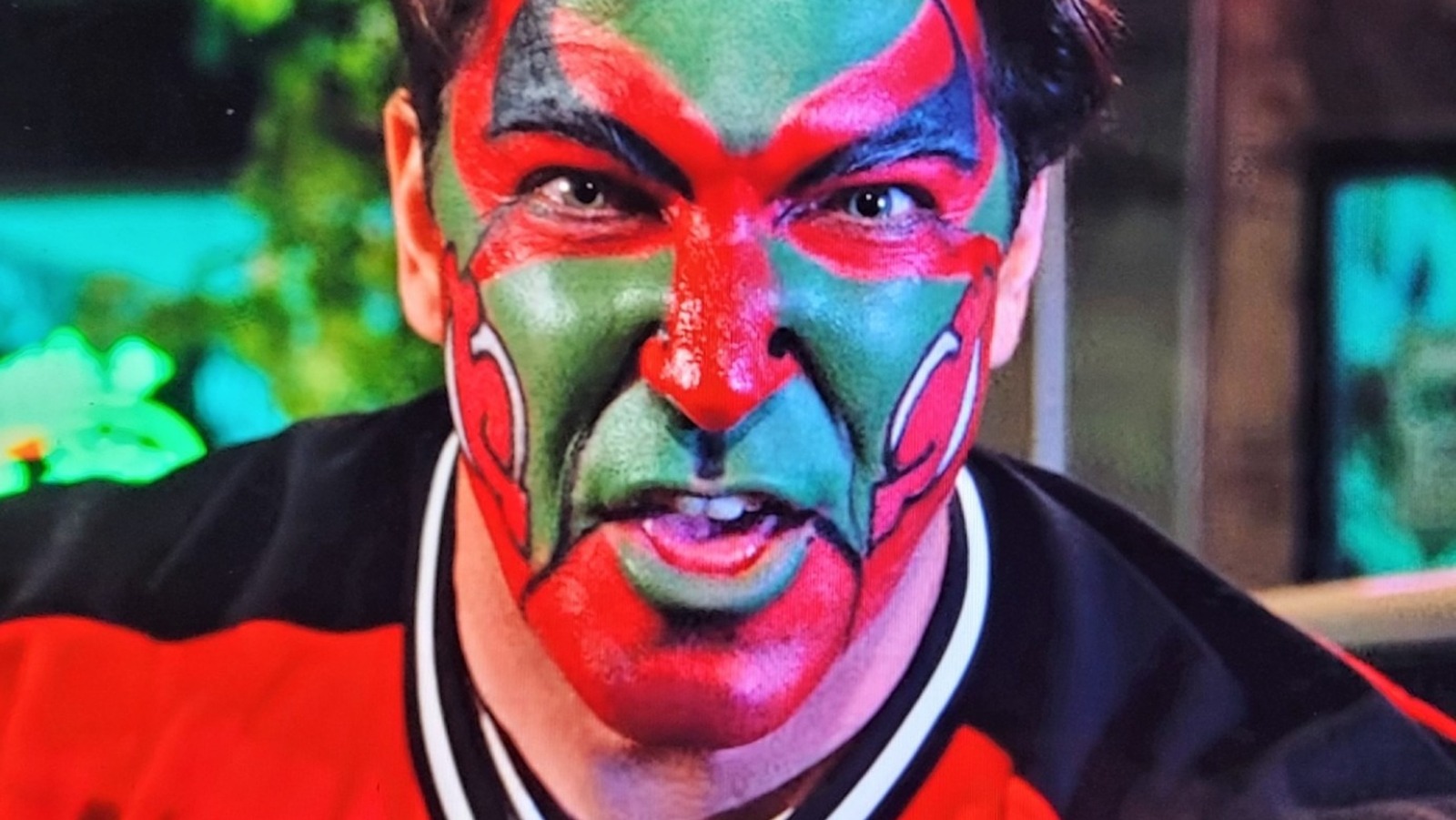 On October 7, 1995, a few months after "The Face Painter" episode of "Seinfeld" aired, Patrick Warburton was invited to perform the ceremonial puck drop at a New Jersey Devils game. Sporting Puddy's iconic colorful face and D-emblazoned chest, Warburton quickly became a good luck charm for the team, which beat the Florida Panthers 4-0 (via ESPN).
In the two-plus decades that followed, he continued to embrace his association with the Devils. Then, on February 19, 2019, as part of a special '90s Night, the Paterson native returned to the Prudential Center to drop the puck and use his platform for good. The first 9,000 fans to arrive at the game against the Pittsburgh Penguins were gifted with a Puddy bobblehead featuring his signature Devils' face paint, jersey, and crazed expression. The collectible can still be found on eBay and other sites.
Additionally, instead of accepting an appearance fee, he asked the Devils organization to make a donation to St. Jude's Children's Research Hospital. According to NHL.com, a Devils jacket worn by Warburton was auctioned off, with proceeds benefiting the childhood cancer treatment facility.
"Whatever I can help with to eradicate childhood cancer," Warburton told NHL.com.