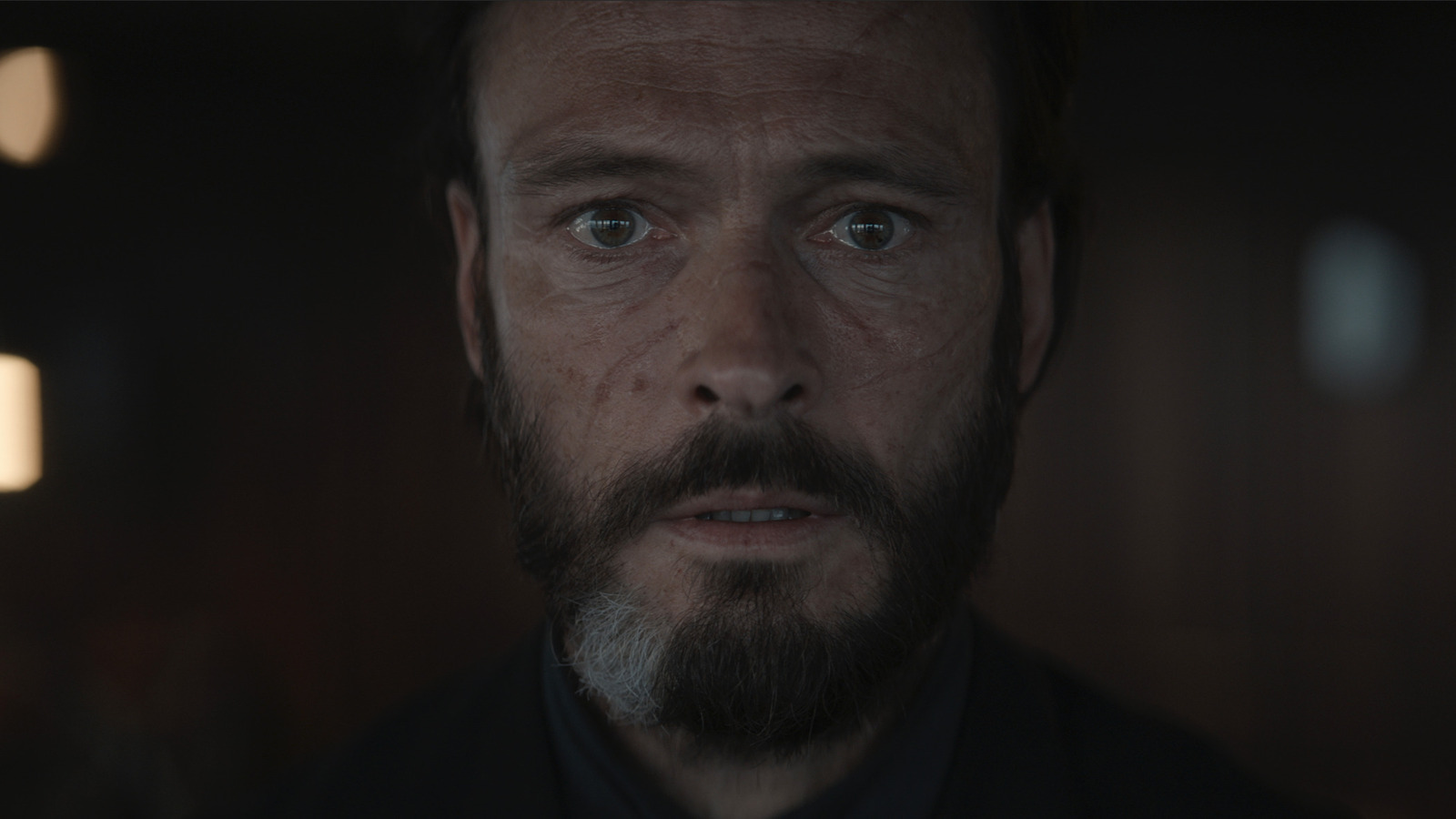 Of all the places to find a trite inspirational quote — usually emblazoned on cheap mugs in a bad font — the Prometheus in "1899" wasn't one of them. Yet, a popular Twitter meme and Pinterest saying, "May your coffee hit you before reality does," appears in several episodes.
When Anker (Alexandre Willaume) and Ramiro (José Pimentão) are on the bridge during Episode 7, trying to find some way of steering the ship now that power has returned, Anker digs through several of the books strewn around the desk. However, instead of discovering ocean charts, the sentence "May your coffee hit you before reality does" fills the entire page, prompting both Anker and Ramiro to look at each other in confusion. It's a clever little nod to both the repeated phrase "Wake Up" that's found throughout the series, as well as Jack's famous page "All work and no play makes Jack a dull boy" from "The Shining."
Bo Odar and Friese believe that "any piece of pop culture should be a reference to some other element of pop culture," telling The Hollywood Reporter that films like "The Shining" "where you have a contained situation like a ship or hotel where people are stuck and they can't escape it" visually and atmospherically inspired "1899."
One of the last scenes of the entire series shows Maura picking up a beautifully printed postcard taped to a monitor with the same phrase. The signature at the bottom is her brother's, highlighting the fact that Maura and some of the other crew have been in a simulation the whole time.