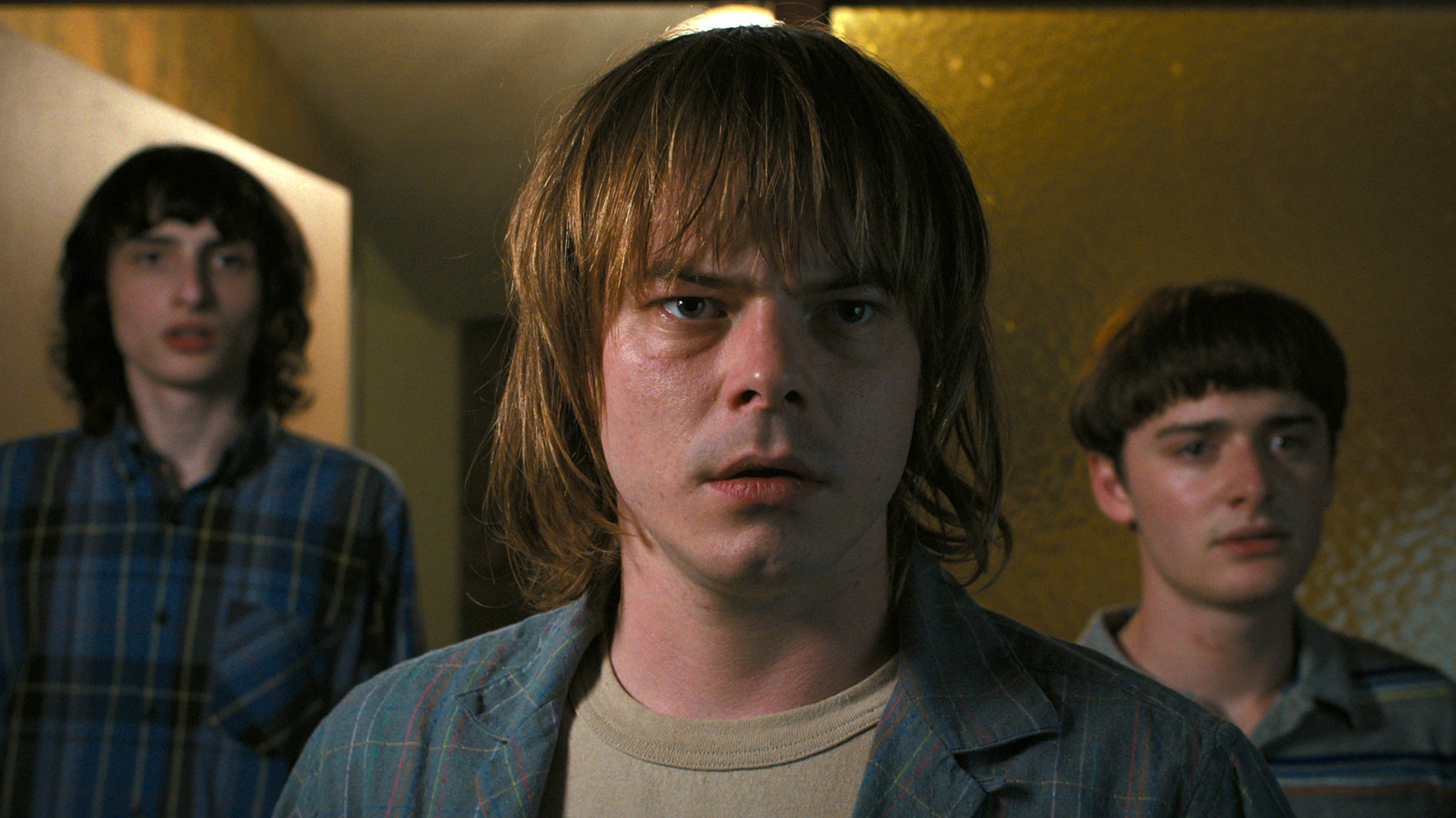 While responding to online fan questions with GQ, Finn Wolfhard replied to one query that asked him to list some fun facts about the series. He pointed out that his co-star Charlie Heaton had a laughing fit back in Season 2 that was infectious but eventually odd and annoying to some people on set. Wolfhard shared, "There was a scene in Season 2 where everyone is together again at the Byers' house." He then shares how Joe Keery, who plays Steve, plays it straight and says his line, which is "the Germans."
The actor then revealed how Heaton would "crack up" every time he heard Keery say this line which also needed to be a "one take" shot. After laughing incessantly each time his co-star said his line, all the other actors in the scene, including David Harbour, as well as The Duffer Brothers, all got angry at him. Wolfhard added how Harbour and the creators said, "You know what, Charlie's just not in the scene," as Heaton could not get his giggle fit under control.
Eventually, Wolfhard concluded by pointing out how viewers can notice how the camera cuts away from Jonathan a lot in that particular scene, which occurs in "Chapter Eight: The Mindflayer" (per IMDb). Even though Jonathan rarely ever laughs, it's good to know the actor that plays him embraces his sense of humor, even if it's an on-set nuisance.