Share and Follow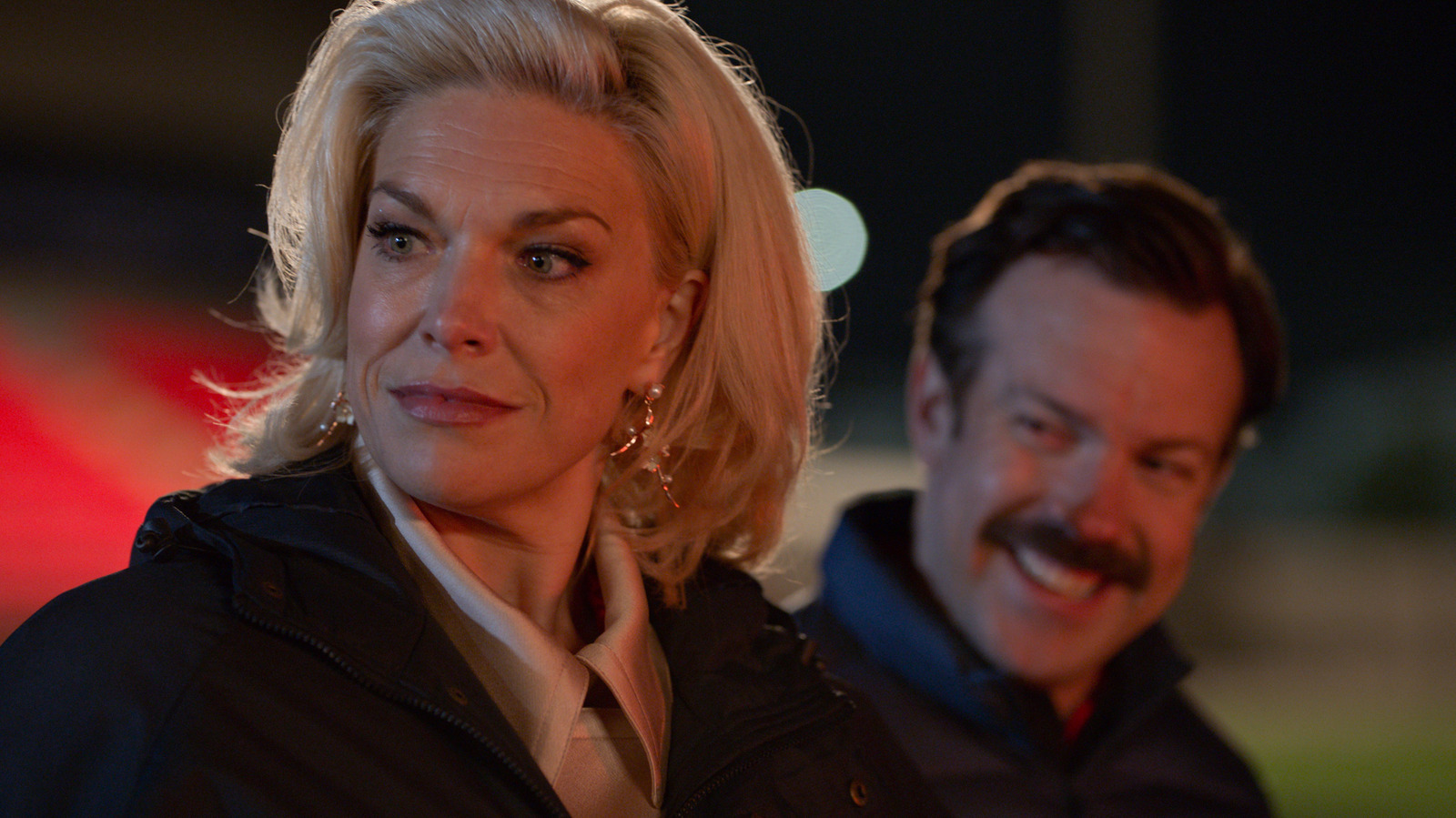 In its very first scene, "Ted Lasso" Season 3 finale plays the fans' feelings like a violin when it first reveals that Ted has spent a night at Rebecca's, only to bring a very scantily-clad Coach Beard (Brendan Hunt) and Jane (Phoebe Walsh) in the mix before revealing the true nature of the situation. Later, Ted and Rebecca have a heart-to-heart at Nelson Road stands, with Ted patiently listening to Rebecca's spirited attempts to convince him to stay before the realization that his mind is fully made up dawns on her. Finally, Rebecca actually rushes to the airport to meet Ted one last time before his plane leaves — a move straight out of a romantic comedy. Of course, they end up hugging and departing as friends. 
Ted and Rebecca themselves are clearly aware of the weird undertones of their scenes together, even lampshading the romantic comedy aspect — but nevertheless remaining purely platonic friends throughout. It's a natural end to their relationship in the show's context, as both characters' romantic interests have consistently lied elsewhere. 
Combined with the way Keeley decides to boot both Roy and Jamie out of her romantic life but stays on friendly terms with them, the show's teasing approach to the "Tedbecca" fan theory makes clear that it has zero interest in telling conventional romantic stories, but every interest in deconstructing them and defying common romance tropes. The show, after all, has always been about believing in yourself and going forward, instead of wrapping things up with a romance just for the sake of appeasing fans. 
Sometimes, relationship end. Other times, people are simply better as friends. Such is the way of the world, and such is the way of "Ted Lasso."
Share and Follow