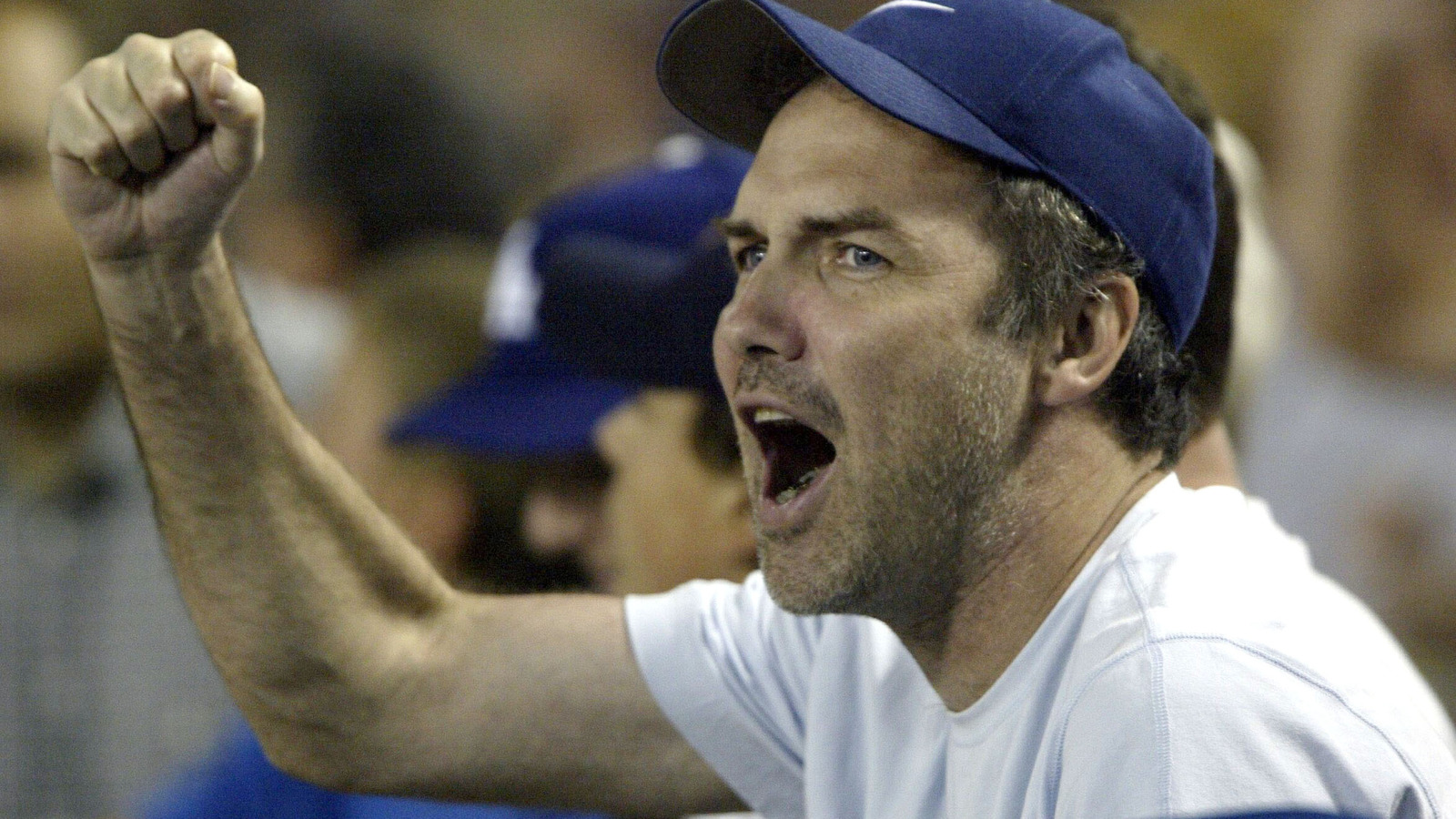 Norm Macdonald never shied away from speaking his truth, no matter how brutal it was. Consider the comedian's taunting of fellow comedian Carrot Top, which reached a boiling point when he belittled one of his films before it even hit cinemas.
Take a step back to 1997, when Macdonald appeared on "Late Night With Conan O'Brien" alongside guest Courtney Thorne-Smith. The actress appeared on the talk show to discuss two pivotal happenings in her life: her departure from the Fox soap opera "Melrose Place" and upcoming appearance in a Carrot Top-starring flick. MacDonald quickly began to mock Thorne-Smith's costar, echoing the criticisms the prop-focused comedian received at the time, with Cracked dubbing Carrot Top an "easy target" that came across as "cheap."
Before Thorne-Smith revealed the title of the film, Macdonald jokingly called the movie "9½ Seconds." After Conan pressed Thorne-Smith to reveal the title of the film, Macdonald once again interjected, saying, "If it's got Carrot Top in it, you know what a good name for it'd be? 'Box Office Poison.'" Thorne-Smith, while laughing, asked Macdonald "What about my career?" Conan playfully scolded Macdonald to reign in his heckling. The former "Saturday Night Live" star maintained that he would see the Carrot Top-led film purely for Thorne-Smith's performance.
After reeling the two's playful banter in, Conan reminded Thorne-Smith that the audience still didn't know the film's name. "Chairman of the Board," the actress answered. After being pressed by Conan to come up with a play on the title, Macdonald said, "I've got [it]… the 'Board' is spelled b-o-r-e-d," a response that left both Thorne-Smith and the audience in stitches.