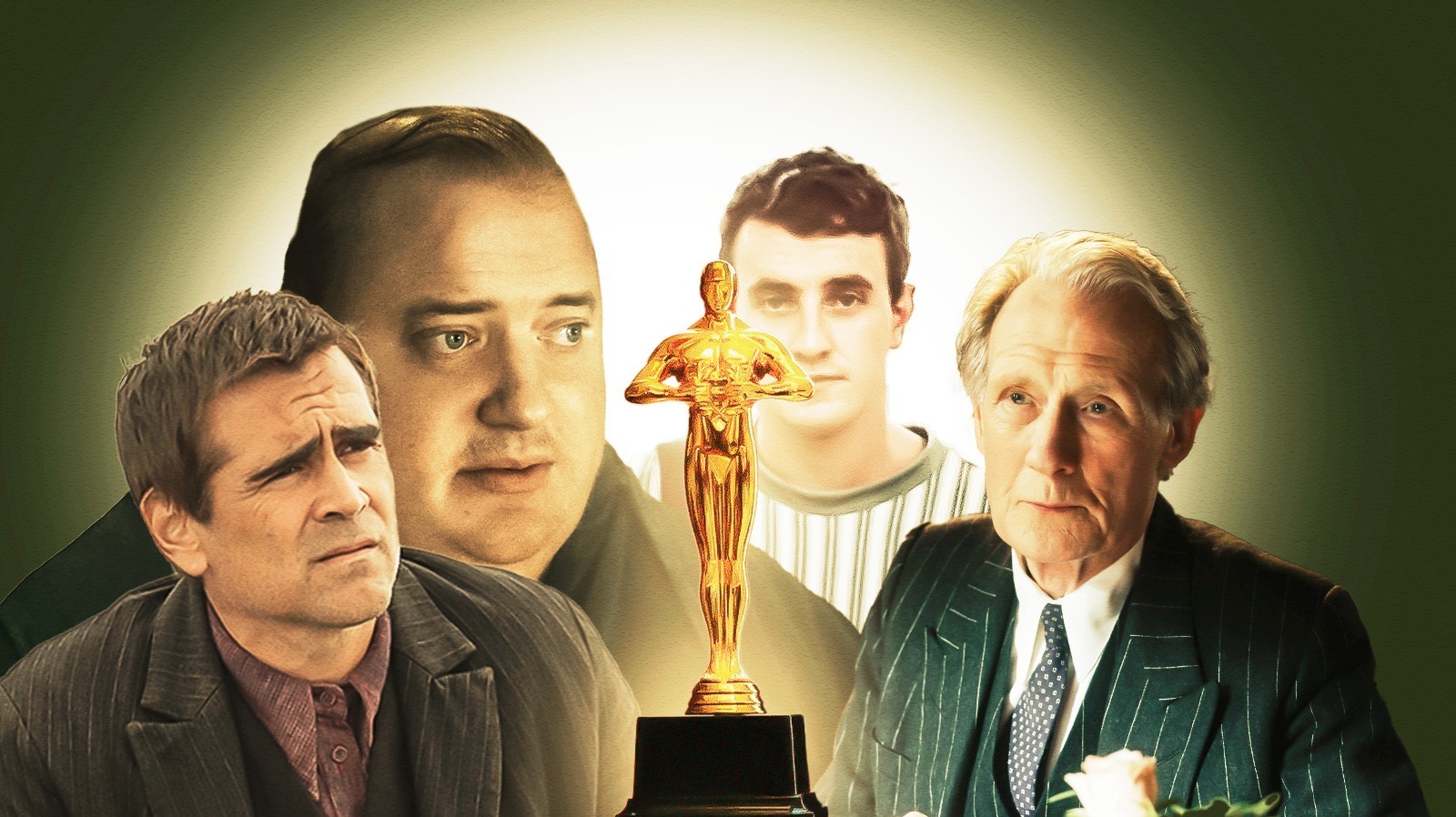 Listen, if there's one thing the Academy enjoys more than not nominating women for best director, it's giving the best actor trophy to someone playing a real-life figure. When looking at the past 10 Oscar winners for best actor, seven of them won for playing a real person, notably with Rami Malek playing Freddie Mercury and Gary Oldman playing Winston Churchill. As such, history would seem to dictate that voters will favor Austin Butler's portrayal of Elvis Presley in "Elvis."
Maybe the trend is due to the fact there's an actual person there to compare the performance to. Regardless, voters love a good impression, and Butler certainly gave his all for "Elvis." So much so that he still even kind of talks like the King of Rock 'n' Roll. But mastering Elvis' voice is only part of the equation when it comes to Butler's performance. Butler plays Elvis throughout much of his life, encapsulating both the dizzying highs of his success as well as the melancholy that followed later in his life. 
To further bolster Butler's claim to the top, he actually does some of his own singing in "Elvis." Director Baz Luhrmann has been adamant in sharing clips and audio of Butler's vocals, which were used in the film alongside actual Presley recordings. Plus, Butler has already taken home several awards for his performance, including an AACTA Award for best leading actor as well as a Golden Globe. A Butler win could also create a "Zoey 101" to Oscar pipeline, meaning Academy Award nominee Victoria Justice may not be too far off, but to get there, we just need to take each nomination one step at a time.