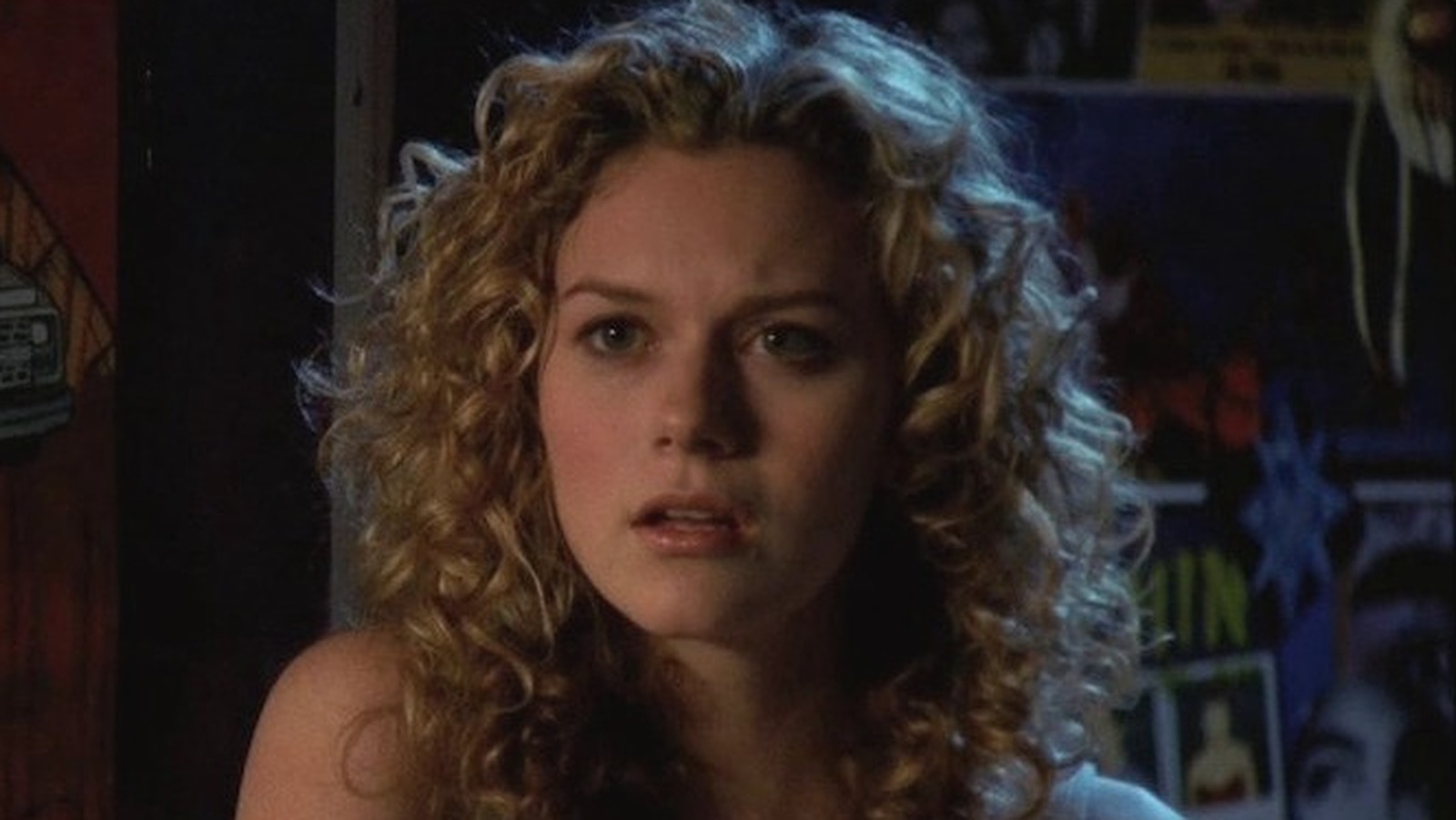 On her Drama Queens podcast, Hilarie Burton Morgan and Sophia Bush reviewed "Resolve," an episode from Season 4 of "One Tree Hill." According to Burton Morgan, she and Chad Michael Murray had to cope with a scene that kept them off-balance thanks to some ripe dialogue. 
"This whole episode is so weird. If you had just let the camera roll on Chad and I, we had a good time. We had a good rapport. We had good chemistry. We could have faked words that were fun to watch," Burton Morgan declared at around the 71-minute mark. She then called out the awkward dialogue, which kept them from turning in performances that were worthy of their characters. "It's like we're going to have internal monologues out loud at the cemetery, none of it felt cool or funny or flirty." The dialogue worked so poorly for both actors that they were forced to break character, tossing cookies at one another to try to up the playfulness quotient between their characters.
Fans have since told Burton Morgan that this is their favorite part of the episode, but she simply remembers how awkward the situation was for her and Murray to shoot; they couldn't move, as moving risked disrupting the shoot's continuity. They were stuck close to one another for a good chunk of time while each shot was prepped. But in the end, Burton Morgan admitted, it was worth the aggravation. "So for all of the uncomfortable dialogue throughout the course of the episode, Chad and I really did end it on a high note making something that was stupid, a stupid food fight, into a little bit of fun. We had fun!" she said.