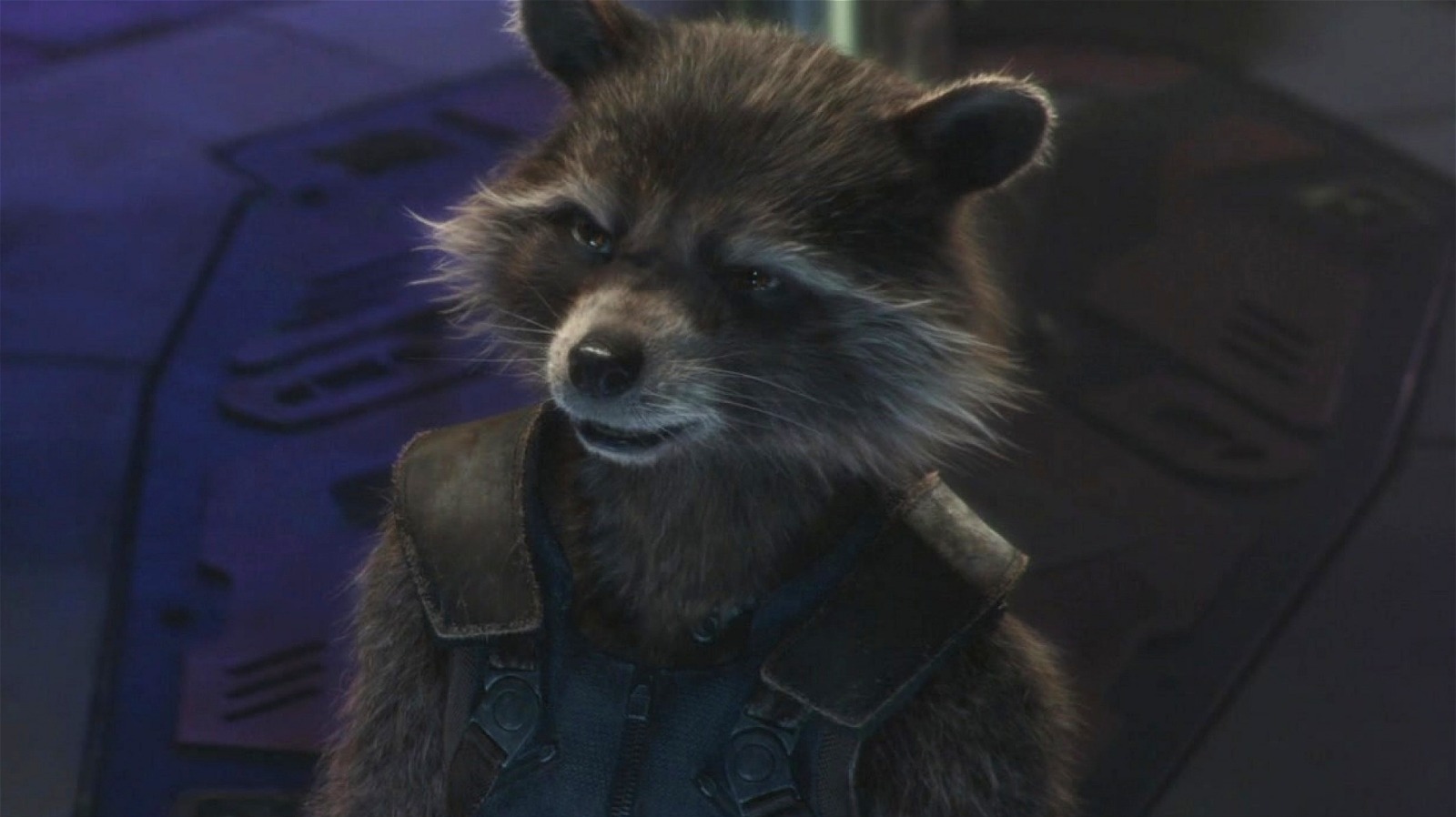 After dashboard ornaments and Kevin Bacon kidnappings, we're gifted (pardon the pun) with the punchline to a three-year-old joke we heard during the Battle of Wakanda in "Avengers: Infinity War." As our heroes unwrap the treats they've gotten for each other, Nebula gives Rocket (Bradley Cooper) — to our absolute shock — the vibranium arm belonging to Steve's end-of-the-line pal, Bucky Barnes (Sebastian Stan). It's never really explained just how she got her hands on the highly advanced prosthesis, but it doesn't matter when you see that Rocket is overjoyed with the gift given the last time his thieving eyes got a look at it.
During the Battle of Wakanda, Rocket and Bucky took up arms to hold off Thanos' forces, leaving the raccoon (don't tell him we called him that) back-to-back with the former Winter Soldier and a brief chit-chat while they were shooting down the enemy. It's here where Rocket asks for the price of Bucky's iconic arm, only to be told it isn't for sale. Under his breath, Rocket responds, "I'm getting that arm."
It's a Christmas miracle: he actually did. While it is an impressive gift from the ill-treated daughter of Thanos, it does beg the question of how Bucky will react when he can't find his extra-special arm.