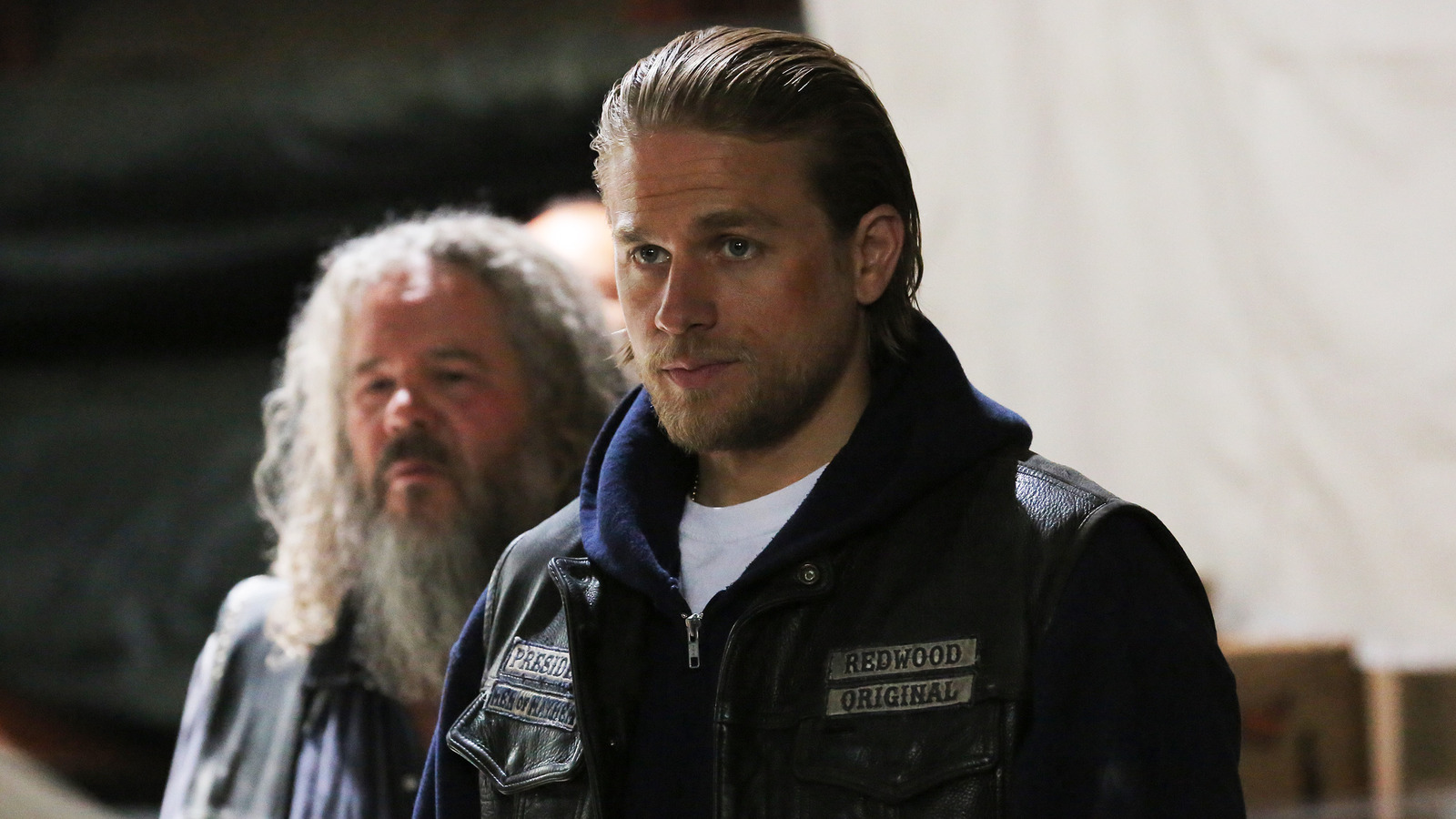 As with any TV show as popular as "Sons of Anarchy" was, any merchandise associated with the series has a chance to be a hot-selling item. Up until 2012, the offerings mostly consisted of simply hats, stationary, games and more. But as Harley-Davidson motorcycles were the vehicle of choice for the members of SAMCRO, it's not surprising that the classic motorcycle company saw an opportunity to cash in. Harley saw a rise in its stock price between 2009 and 2014, with the show's popularity a contributing factor. Mark Boone Junior told The Hollywood Reporter, "We basically saved Harley."
This new focus led to the production of the Harley-Davidson "Limited Edition" models in 2012. The $25,000 price tag for the specially-made motorcycles actually pales in comparison to the most valuable bike featured on the series: Rusty Coones, who plays Quinn on the show, rode a Hellrazor valued at $90,000.
For fans that weren't ready for a full-size bike, 20th Century Fox Consumer Products also teamed with the Chinese company Maisto to produce a die-cast "Sons of Anarchy" bike. "We started the entire consumer products program as a way to reach the fan-based audience and as it grew we saw an opportunity to create products that related to the biker culture and the essence of the story … As the audience has grown, so it has continued the evolution," said Jeffrey Godsick. Even a set of six of the miniature bikes can fetch a decent price on eBay.