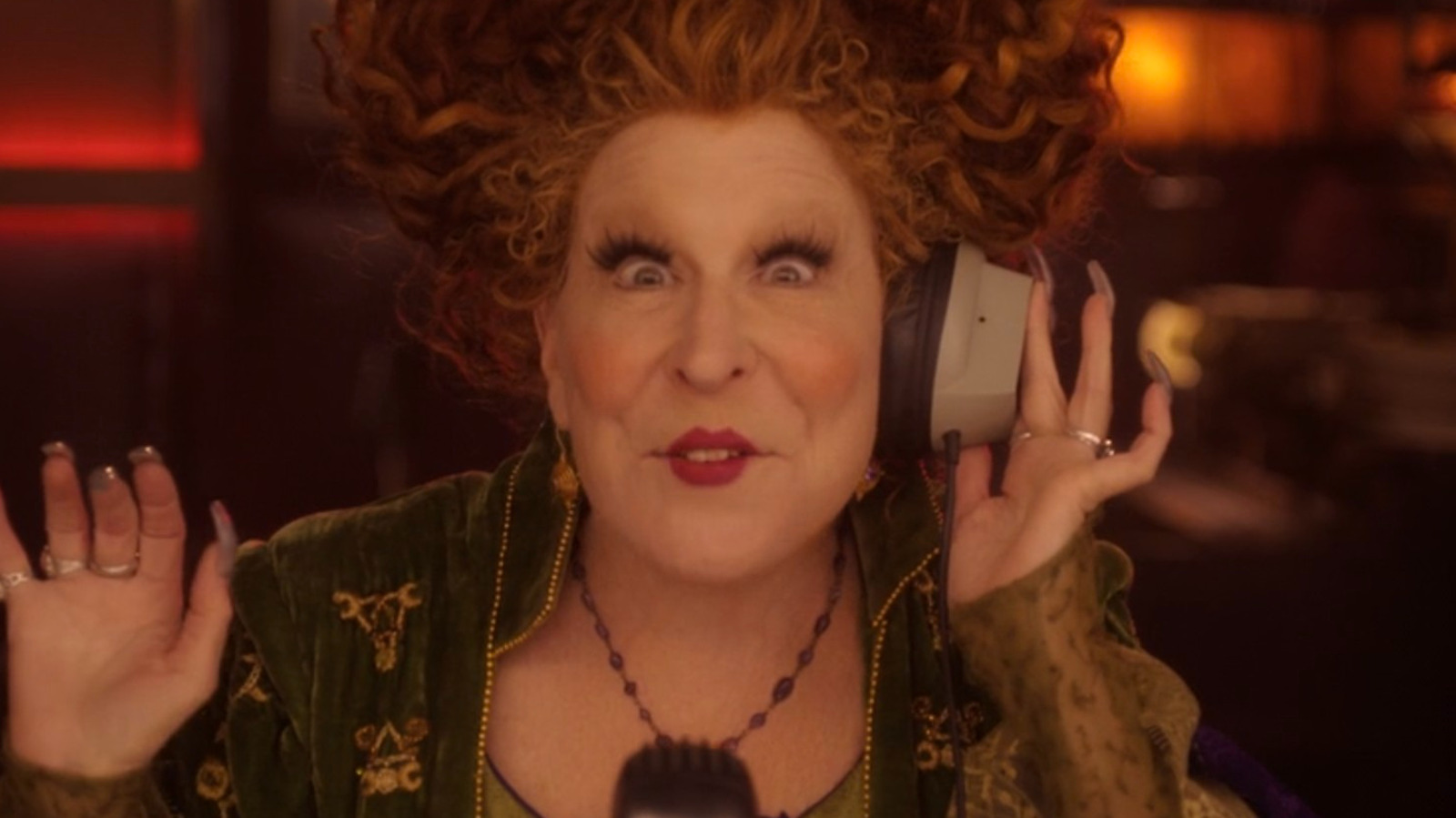 The drag queen Sanderson sisters are made up of "RuPaul's Drag Race" contestants Ginger Minj, Kornbread Jeté, and Kahmora Hall. Ginger portrays Winifred; Korbread is dressed as Mary, and Kahmorah embodies the goofiness of Sarah.
The most tenured of the bunch is Ginger Minj, who debuted on Season 7 of "Drag Race" and finished as a runner-up. She returned for "All-Stars 2" but was sent packing early and finished in eighth place. Coming back for her third "Drag Race" appearance, Ginger was on the "All-Stars 6" cast and was a runner-up yet again. Kornbread Jeté was one of the boisterous personalities on Season 14 of "Drag Race," but she didn't last as long as she had hoped. Korbread came in 12th place but won the coveted Miss Congeniality prize. Kahmora Hall appeared in Season 13 and was the first queen sent home, landing her in 13th place.
"Drag Race" fans are used to the reality series' queens appearing in films and television shows after finishing their season. Shangela famously appeared in "A Star is Born" alongside Lady Gaga, while Ginger Minj appeared in the 2018 Jennifer Aniston flick "Dumplin'." It looks like Ginger stays booked and busy.