But compare that to 2018's The Favourite, another English-language black comedy from a European director (Yorgos Lanthimos) about wealth, affluence and gender/sexual politics (except it's set in the British royal palace in 1711 as opposed to a contemporary luxury cruise yacht). That film earned nine Oscar noms, including Best Picture and Best Director, with Olivia Colman winning for Best Actress. And despite it being a historical satire, it managed to earn $96 million globally, including a decent $34 million in the U.S. The inequities of wealth, power, and sex may have changed little, but the moviegoing environment appears to have shifted quite a bit.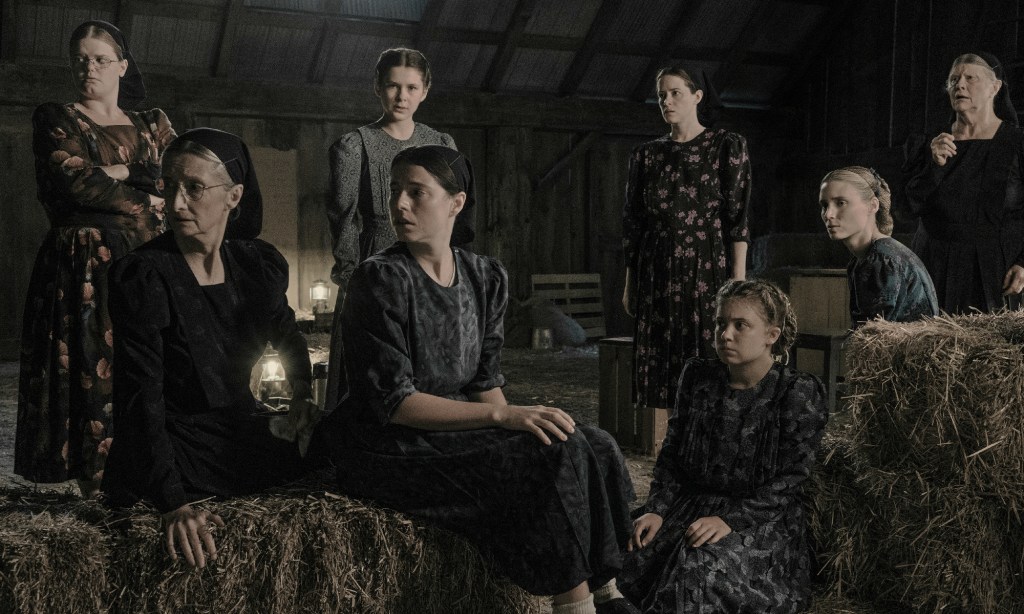 Women Talking
Director and screenwriter Sarah Polley's powerful adaptation of Miriam Toews' novel—about a group of women who debate whether to leave their isolated Mennonite community after years of sexual abuse by the men—has landed two nominations, for Best Picture and Best Adapted Screenplay, after a strange march to the screen. It played all the major festivals last fall and was originally set for a December 2 limited release. But then it ended up playing a small awards qualifying run later that month, before finally opening four weeks later on Jan. 20. Box office has been next to nothing so far, with just $1.1 million in the bank, and we suspect this outstanding film will find its life on VOD and streaming.
Two other independent Best Picture nominees about the sexual abuse and repression of women, one of them through the lens of a religious organization, did better for themselves. 2013's Philomena, about a woman who tries to track down the son she was forced to give up by a convent decades earlier, grossed an astonishing $100 million worldwide (Judi Dench puts butts in seats!) and scored four Oscar nominations, while 2015's Room earned $36 million and landed Brie Larson a Best Lead Actress prize.
The Whale
Here is almost a direct corollary to The Wrestler. Both films are directed by Darren Aronofsky, and both are smaller features that the auteur made after helming a couple of more expensive projects (he did The Fountain before The Wrestler, and directed Noah and mother! before tackling The Whale). Both feature actors (Mickey Rourke in The Wrestler, Brendan Fraser in The Whale) for whom their respective starring vehicles have offered a comeback to critical, audience, and award appreciation, and both are about damaged men desperate to reconnect with a daughter while facing mortality and potential death (Fraser is nominated, as is Hong Chau for Best Supporting Actress).
Budgeted at $6 million, The Wrestler made a very healthy $45 million worldwide upon its release in 2008. Currently around seven weeks into its release, the less expensive ($3 million) The Whale has earned $13 million at press time—clearly not a match for The Wrestler, but surprisingly strong for an indie release in this environment, with mixed critical reviews. While not exactly topmost in the cultural consciousness, The Whale has managed to hold its own to a degree.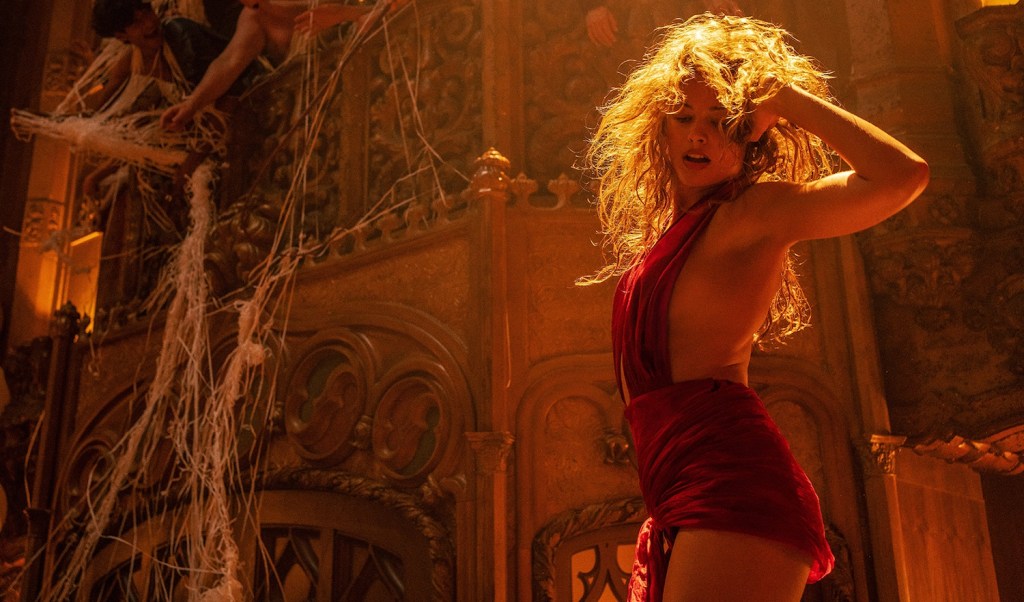 Babylon
Damien Chazelle's fifth and biggest feature yet, a three-hour dive into the hedonistic culture of Hollywood just as it was changing from small-town cottage industry to major corporate business (via the transition from silent films to talkies), was both the most critically divisive film of the year as well as—at least initially—a major Oscar play for Paramount Pictures. But this overlong, overstuffed, over-caffeinated mess of a movie not only missed the mark with a good number of critics but utterly whiffed at the box office, earning just $28 million worldwide as of press time against a budget of $78 million. It has justifiably won some critics' groups prizes for its score, production design, and cinematography, and has landed Oscar noms for the first two plus costume design, but was ignored in the major Oscar categories.