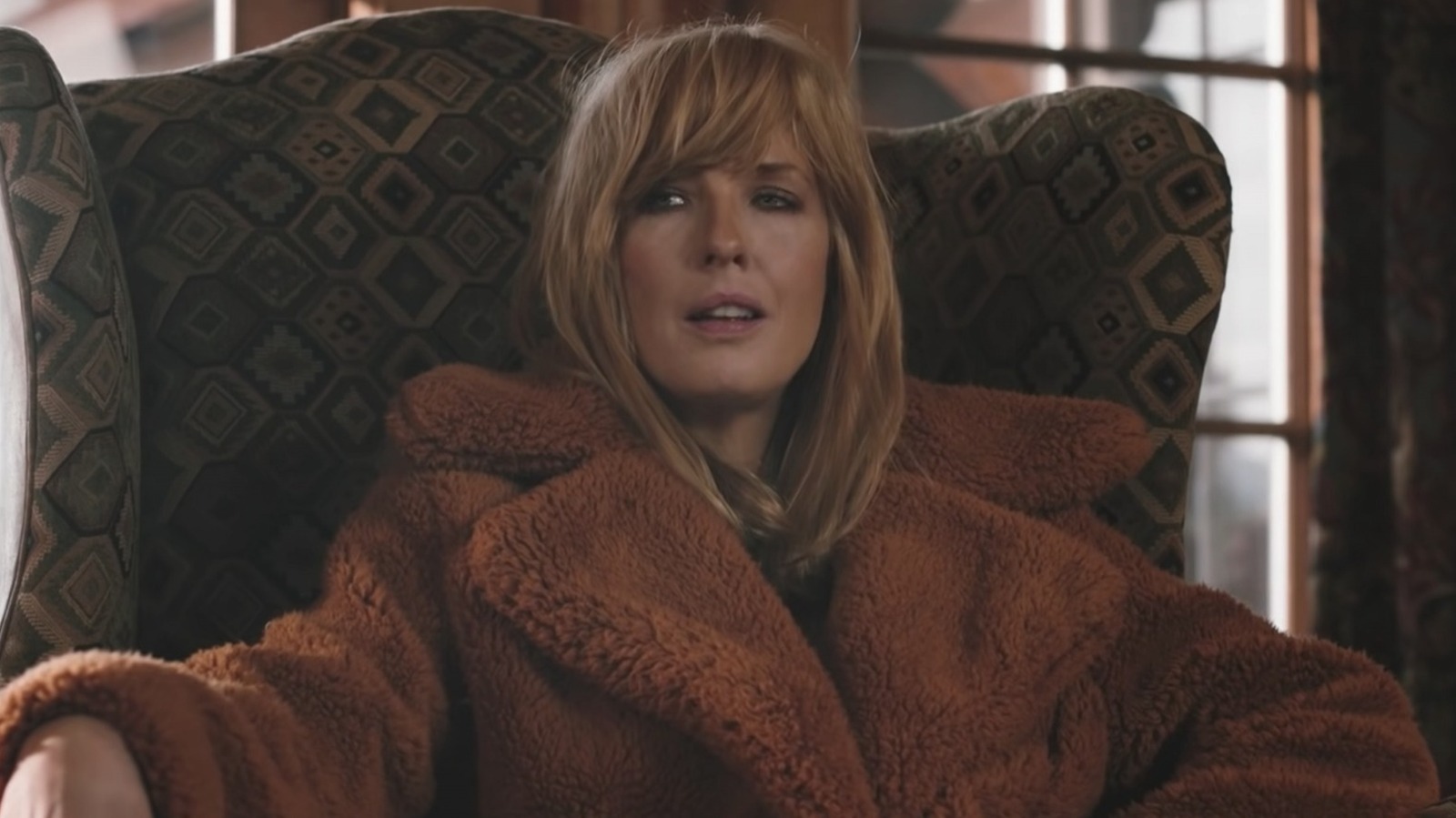 Specifically, one of the major plotlines in Season 4 and Season 5 of "Yellowstone" concerns the murder of Jamie Dutton's (Wes Bentley) biological father, Garrett Randall (Will Patton), whom Jamie subsequently dumps into the "train station." Unfortunately, Beth Dutton is already waiting there when he arrives, and she takes an incriminating photo of Jamie dumping the body — which she uses throughout Season 5 as blackmail.
Absurdly, Season 5, Episode 8 reveals that Beth apparently had no knowledge of the "train station" whatsoever, despite how she was previously waiting there in the dark to catch a photo of Jamie. That's something that fans on Reddit are chalking up to sloppy writing. "It's just bad writing. It makes no sense that she wasn't aware," wrote u/lukinfly45. "She hasn't wondered where all the families Enemies have went? I know she left the ranch for some time, but to be in the total dark is a knock against her character." "The comments defending the obvious plothole don't seem to understand that Sheridan can't keep things consistent whatsoever," added u/BigSavMatt.
As explained by another user, the episode explains this supposed plot hole as Beth only believed there was one body in the train station, which still makes her seem extremely ignorant and doesn't explain how she knew exactly where Jamie would dump the body. Going even further than that, it's never even explained how Jamie knew about the train station since he is the black sheep of the Dutton family as a whole. 
Although fans online have a hard time wrapping their heads around Beth's apparent ignorance, it seems like the show is committing to this plotline for the time being, adding just another layer of confusion regarding the Duttons' "train station."