Share and Follow
King of Queens ran for nine seasons. By all accounts, the show was a successful one, and it still has staying power today. Available for streaming on Peacock, there has been some renewed interest in the classic series. Watching episodes in quick succession makes glaring mistakes a bit more obvious, though. With every binge-watch, a new continuity error is discovered. We've collected the King of Queens' three most egregious continuity errors for your consideration.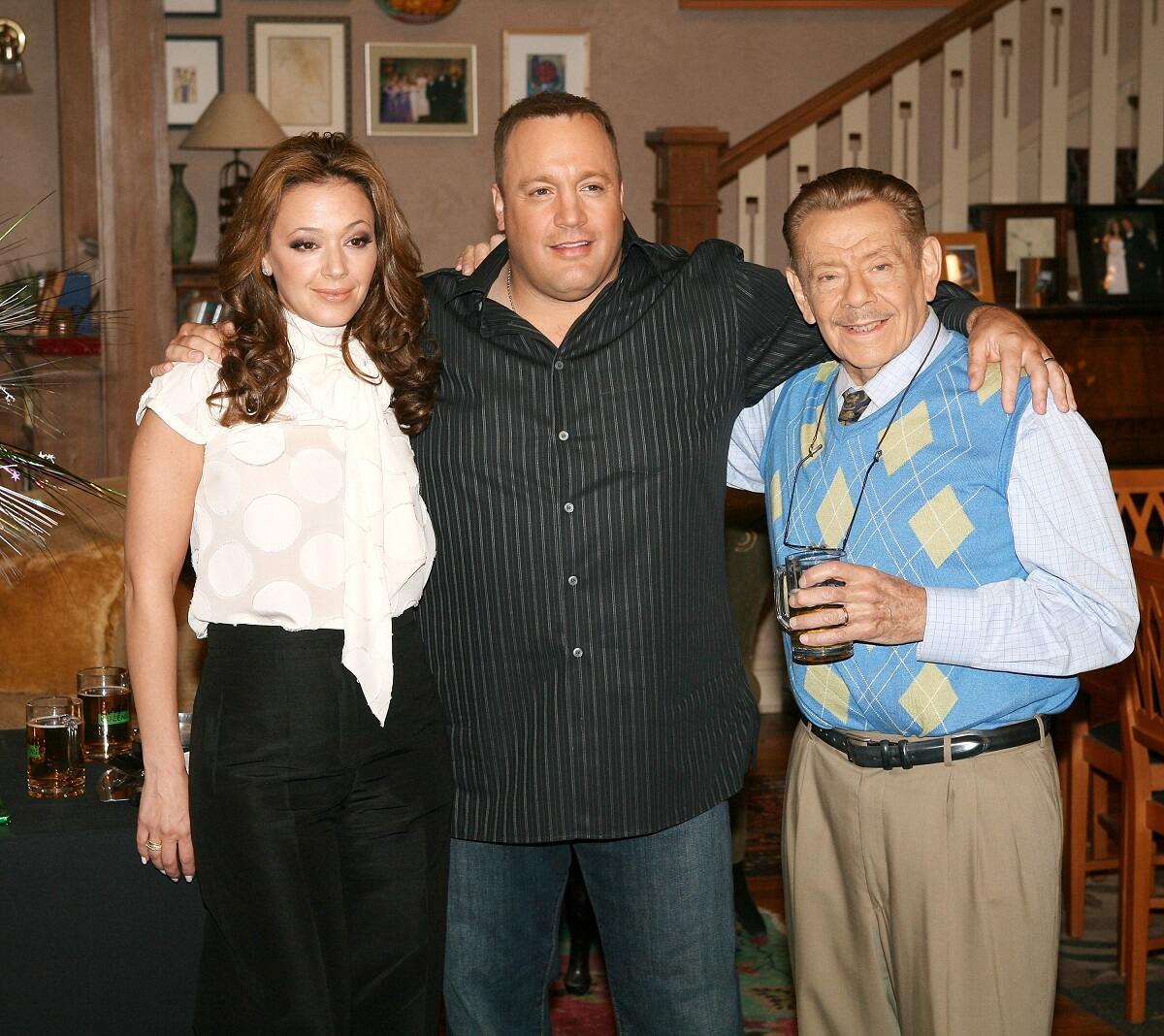 Spence ate peanut M&Ms before revealing he had a peanut allergy 
A peanut allergy is no laughing matter. Apparently, Doug Heffernan's best friend, Spence Olchin, had a peanut allergy so severe it required a hospital visit. Spence's frail health and allergies were a storyline more than once on King of Queens, and his peanut allergy was prominently discussed in later seasons. 
The peanut allergy is a serious King of Queens' continuity error, though. In a season 1 episode, Spence is seen eating peanut M&Ms at the Heffernans' house without having an adverse reaction to them. It seems unlikely that Spence developed a life-threatening allergy later in the series that was just never mentioned. So, either Spence was faking his allergy, or the writers forgot he enjoyed the beloved yellow bag of M&Ms in season 1. 
The Heffernans' neighbors scammed them and then returned like nothing happened 
Tim and Dorothy Sacksy appeared in season 1 and season 2 of King of Queens as the Heffernens' annoying neighbors. In season 2, things ramp up when Tim convinces Doug to invest in a pyramid scheme involving water. After convincing Doug to take part in the scam, the couple vanishes. 
If Tim and Dorothy had stayed away, we'd have no problem with the storyline. They didn't stay away, though. Instead, the couple pops back in season 3 of King of Queens as if nothing happened. Doug never mentions the pyramid scheme, nor does the couple. Fans of King of Queens find this particular continuity error infuriating because it could have been a fun storyline. 
Carrie's half-sister was never spoken of after the show's first season 
When King of Queens aired its pilot episode, Arthur Spooner's house burned down and displaced him. That is how he came to live with Carrie and Doug. The setup was a creative way to get Carrie's aging father moved into the couple's basement, but the show's original writers added an additional complication. Arthur wasn't the only member of the Spooner family who was displaced by the fire. Carrie's sister, Sara, moved into the couple's spare bedroom. 
Sara Spooner factored heavily into the first handful of episodes, and then she completely disappeared. According to Fandom, Kevin James once revealed that Sara was removed from the series because the show's writers couldn't figure out how to work her into the family dynamic. That's understandable, but several plotlines made it seem like Carrie was an only child. Having the aspiring actor move away or run away with a new love would have made more sense. Her sudden, unexplained disappearance is one of the most obvious King of Queens' continuity errors. She wasn't the only character who randomly disappeared, though.
Share and Follow