Billionaires and business figures including James Dyson and Tina Green own UK property via overseas companies, according to a new register aimed at improving transparency.
The tycoons feature on a list that a Guardian investigation revealed last week includes the racing driver Lewis Hamilton, the Chinese government, a string of Gulf royals and at least 20 donors to the Tory party.
The declarations are made on the UK government's new register of overseas entities. Holding property through offshore companies is legal. All those named as beneficial owners on the register have complied with their legal obligations to declare the holdings.
But the register shines a light on how billions of pounds of mostly London property is owned via jurisdictions such as the British Virgin Islands (BVI) and the Channel Islands. The Guardian believes there is a public interest in reporting on the business interests and property ownership structures of wealthy and influential people.
Dyson is named on the register as the beneficial owner of Weybourne Holdings Pte, a Singapore-based multinational that also houses the Dyson appliances company, the family office set up to manage his personal wealth, and an array of UK commercial property. Our analysis suggests Weybourne owns 31 UK properties, which Land Registry records indicate are worth at least £287m.
Dyson moved his home appliances business to the city state of Singapore in 2019.
Britain's second richest person, Dyson drew criticism when he relocated his companies, having previously touted Brexit as a great opportunity for UK entrepreneurs. He has said the decision to move was motivated by access to supply chains and customers in Asia.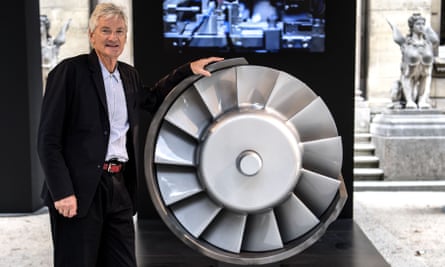 Assets owned by Weybourne Holdings include office blocks in the London districts of Mayfair and Camden, a £43m strip of land on the Greenwich peninsula, as well as sites in York and Oxfordshire.
Most were owned by UK-based Weybourne Group until 2019, the year Dyson moved to Singapore, when they were transferred to Weybourne Holdings Pte. Some were bought after the company moved overseas, Land Registry records suggest.
There is no suggestion that Dyson has gained any tax advantage by holding the properties via Singapore.
Lawyers for Dyson said there was no tax advantage gained by owning the properties through Weybourne Holdings Pte, adding that some of the properties were occupied by entities within the Dyson group.
Weybourne's ownership of the properties was a matter of public record and reflected investment in the UK, they added.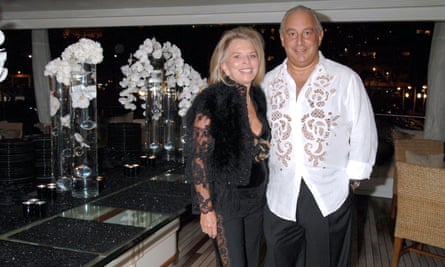 Lady Green, the wife of Philip Green, the retail tycoon who experienced a dramatic fall from grace as his retail empire fell apart, also appears on the register of overseas entities.
Her entries on the register are in line with documents from the Pandora Papers leak of offshore data, which showed that she launched a property buying spree as the BHS retail empire headed for collapse.
In June 2015 she bought a Mayfair flat for £4.95m using an offshore firm via Amberley Limited, incorporated in the British Virgin Islands. Green is identified as the owner of Amberley, as well as BVI-based Hulverstone Investments, which paid £15m for a luxury triplex apartment in Mayfair in March 2016. She also acquired a £10.6m Belgravia mansion, via BVI-based Mottistone Holdings.
Lawyers for Green said she had not been resident or domiciled in the UK for more than 23 years and that the ownership arrangements were lawful and legitimate. They added that her property investments were entirely separate to Philip Green's business interests, including BHS.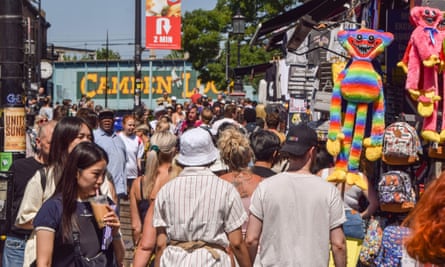 The owner of Camden Market, Teddy Sagi, is named as the owner of 27 companies listed on the register, incorporated in the BVIs and Jersey. Those companies own multiple properties including real estate in Camden Market.
A spokesperson for Sagi said he welcomed the register. "As a result of the global nature of his businesses his assets are handled by a range of companies in accordance with the advice provided by local consultants in each country, he invests in."
He said Sagi's property interests were "comprised only of UK tax resident property-owning entities. Therefore, all properties are fully taxed in accordance with UK law in an entirely transparent manner."
Overseas entities must also register with Companies House if they do not own property but have done in the past or intend to in the future.
Chelsea FC's new owner, Todd Boehly, has three entries on the register but none appear to own any UK property.
A spokesperson for Boehly's investment group Eldridge did not return requests for comment.