Share and Follow
Royals to the rescue? Not so much for Prince Harry in his legal battle for U.K. police security. According to a royal expert, King Charles III, as well as other British royals, could help the Duke of Sussex. But, instead, they're "not going to step up." 
Harry's security lawsuit may not have been 'necessary' with help from the royal family, expert says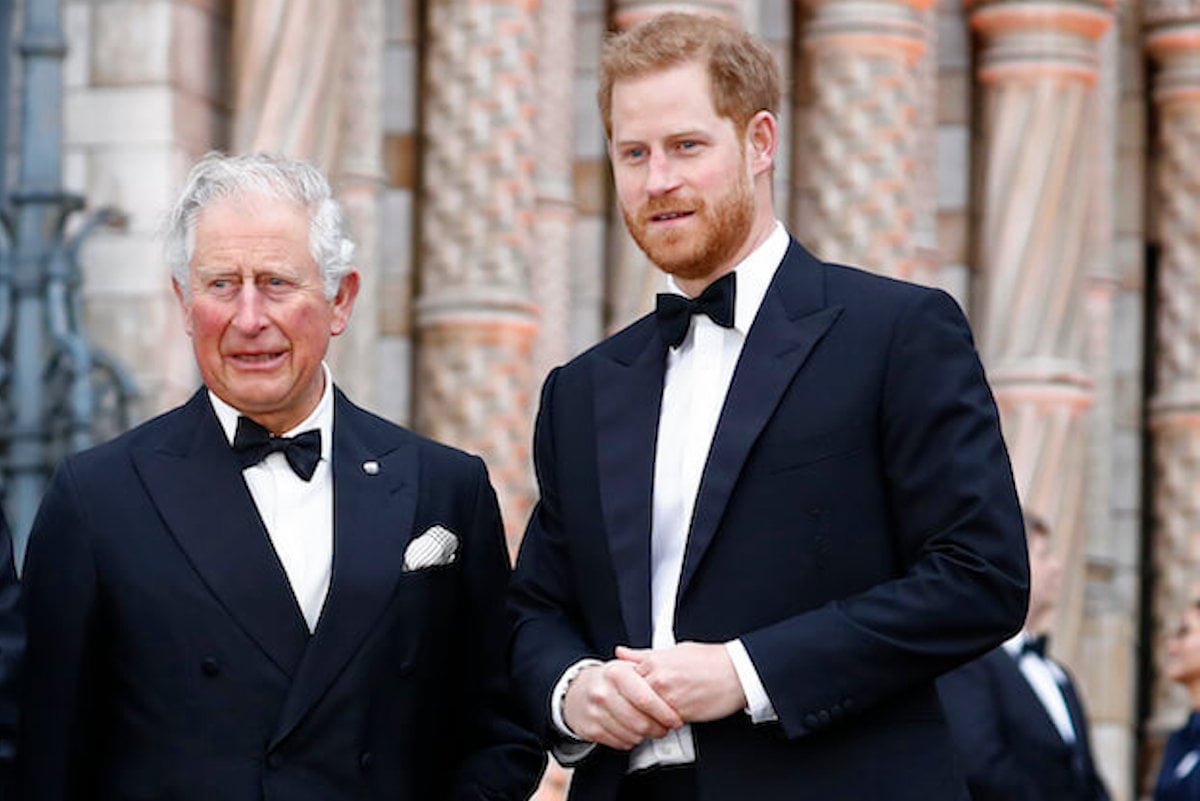 Royal expert Kristen Meizner discussed Harry's fight for security in the May 22 episode of The Royal Report podcast. A day later on May 23, a judge in London, England, denied Harry's bid to pay for U.K. police protection as another security lawsuit continues. 
"So far they've had a pretty good track record with the lawsuits — up until now they have," Meinzer said, referring to Harry and Meghan Markle. "But I just really wish that Charles or some other member of the royal family would step up here." 
"Maybe they could solve this if they were to step in and maybe this lawsuit then wouldn't even be necessary. But I don't think that they're going to. Let's be real — Charles is not going to step up and defend Harry."
"You know what I'm curious about on this, where the other royals stand on this case," the expert added. "The other royals have had experiences where they have wanted protection for people who aren't royal."
"Other members of the royal family have been in fear of stalkers, of paparazzi, [and] have asked for special favors from the police in the past for people who aren't technically royals," she said, noting in The Palace Papers author Tina Brown claimed Prince William had a panic button installed in Kate Middleton's home before she officially joined the royal family. 
Royals should tell Harry they'll 'find a way to protect' him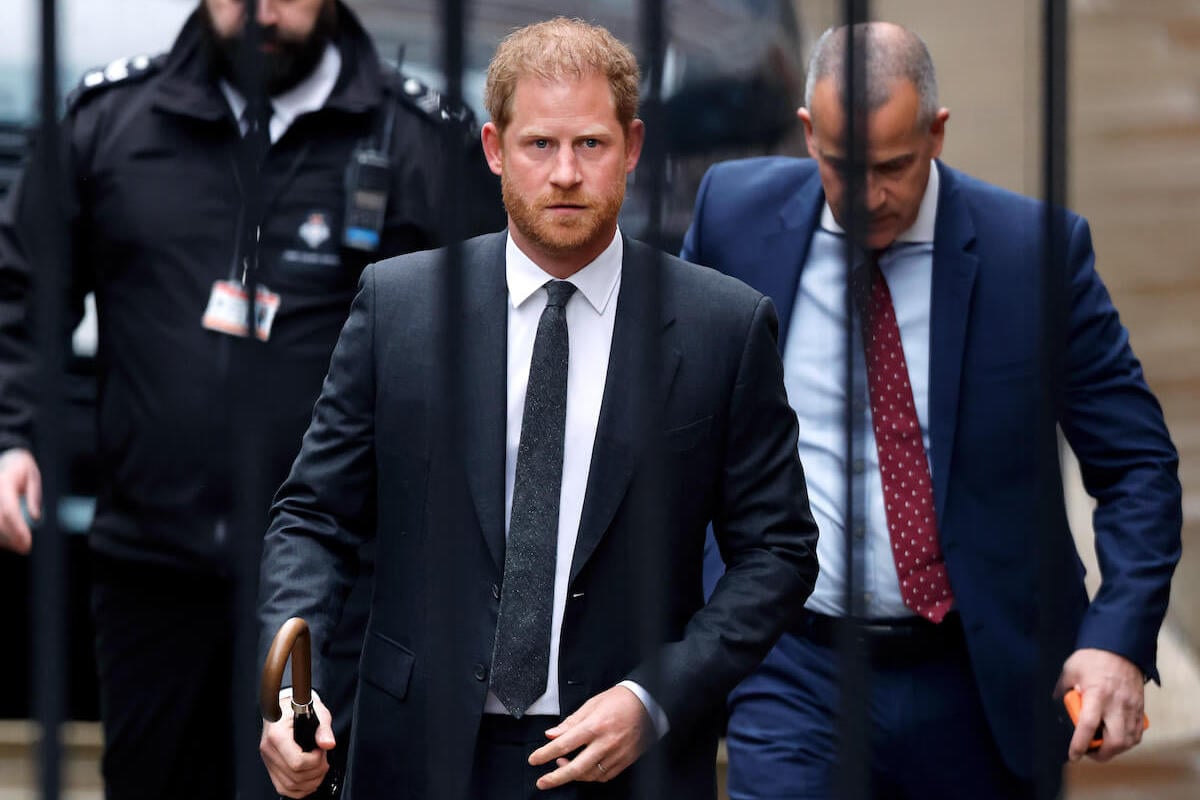 The royal expert went on, saying someone in the royal family probably knows "what Harry is feeling now." 
"I wish one of them would step up and say, 'You are still essentially a member of the family. You are still someone who is titled. You are still in a lot of ways — even though you are not working on behalf of the crown — you are a public figure who is perceived as part of this institution. On the rare occasions you are visiting the U.K. we will find a way to protect you.'"
Plus, the expert highlighted, the Duke and Duchess of Sussex are "not there very often" on family trips with Prince Archie, 4, and Princess Lilibet, 1, in tow. "They're not asking for 24/7 protection, 365 days a year," she said.
2022's Platinum Jubilee weekend marked the last time the entire Sussex family traveled to England. Most recently, for King Charles' coronation, Harry attended solo while Meghan stayed home in California with Archie and Lili. 
As for why Harry and Meghan want to pay for police protection, Meinzer said it's "because they don't ever want to be accused of leaching off the public taxpayers' dollars. They don't want to say, 'Yeah, we don't live here anymore but we're using all of your resources to protect us.'"
Denying Harry the chance to pay for U.K. police protection is 'totally wrong'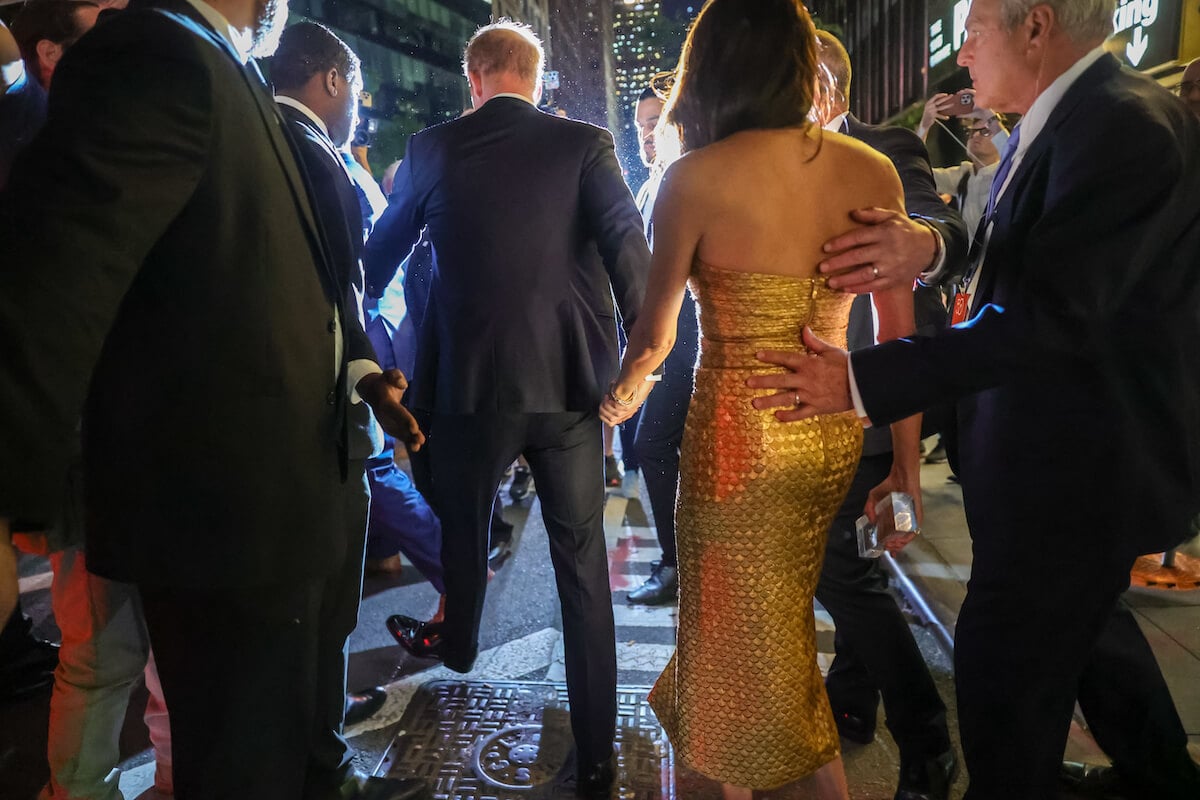 Royal security expert Richard Atich weighed in on the London High Court's decision after Harry lost his bid to pay for U.K. police protection, telling Us Weekly it's "totally wrong."
In Atich's opinion, the conversation surrounding security for the Duke and Duchess of Sussex should include not only the U.K. but the U.S. too. "It's just absolutely ridiculous and completely mind-baffling," Atich said of the court's decision.
As Harry's legal battle for U.K. protection goes on, he and Meghan continue to pay for private security. Meanwhile, the royal family has not commented publicly on the matter nor the couple's May 16 "near-catastrophic car chase" in New York. 
Share and Follow