Share and Follow
Nigerian actress and media personality Nancy Isime is allegedly engaged to the baby daddy of blogger Linda Ikeji.
Well-known Instagram vlogger Cutie Julls disclosed earlier that the baby daddy of blogger Linda Ikeji, Jeremi Sholaye has been in a relationship with Nancy Isime for a couple of years.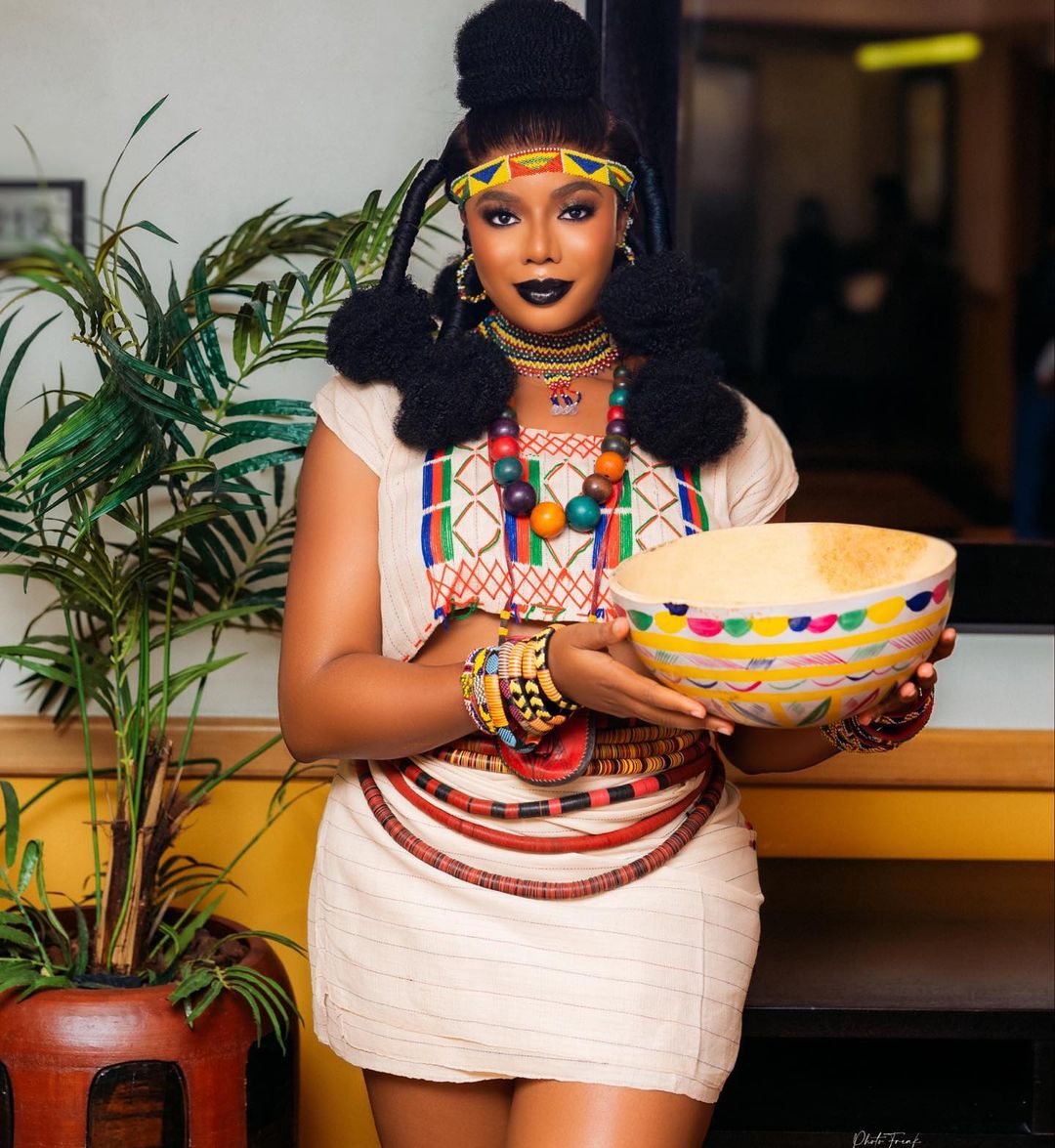 According to Cutie Juls, the family of Jeremi went to the family house of Nancy Isime to ask for her hand in marriage as the introduction took place earlier today while making preparations for the main wedding.
She wrote, "Omo, online in-laws… where are you ooo. We came late oo. Jeremi and Nancy have done introduction o. Omo, E be like online in-laws we need to choose our Asoebi 
Linda Ikeji delivered a baby boy in 2018. Linda who gave birth in Atlanta, US, made the announcement via social media.
She wrote: "Oh dear Lord, I am a mum, Baby J is here. He was born today 17th September. This is so surreal,".
In related post, she also addressed her revealed her baby daddy's identity and opened up on her estrangement from him.
In the lengthy post, she revealed that her baby daddy is Sholaye Jeremi, a businessman involved in oil and gas. She also explained how she fell under the anointing of pregnancy and how she and Jeremi are no longer together.
Sholaye Jeremi is someone who loves his privacy and lives a private life. He hails from Delta State, Nigeria, and was born on 4th July 1978. He is a well-established and very successful businessman with dealings in the oil and gas sector.
According to Linda, she met Sholaye Jeremi on the 26th of December 2015 at Wheatbaker Restaurant, Ikoyi, Lagos, shortly after she moved into her Banana Island mansion. As of then, she was 35 years and Sholaya was 37.
Share and Follow