Share and Follow
Ryan Reynolds and Samuel L. Jackson collaborated with each other in the film The Hitman's Bodyguard and its sequel. But for Reynolds, his castmate Jackson was the main attraction for the feature.
Ryan Reynolds only wanted to do 'The Hitman's Bodyguard' with Samuel L. Jackson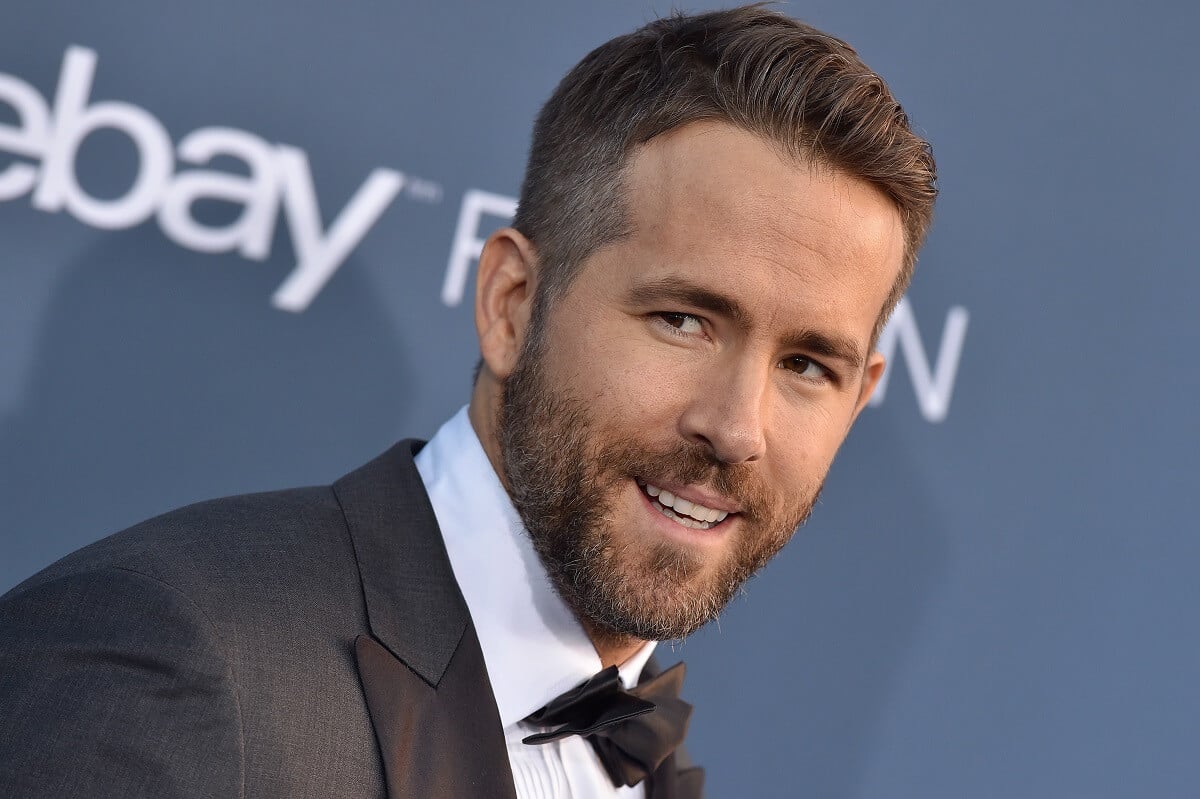 Reynolds was already familiar with Jackson before their 2017 action film Hitman's Bodyguard. The actor had a chance encounter with Jackson while working on another project.
"Sam is someone I've known for 12 years," Reynolds said in a 2017 interview with the LA Times. "We met in physical therapy. I was training for Blade 3 and I was having my shoulders fixed, and he was having something else fixed. I would see him there every day."
Jackson had already taken a liking to his future co-star, revealing himself to be a fan of Reynolds' own work as well.
"I knew his job. I knew he worked and I'd seen enough of it," Jackson said. "I knew that I enjoyed watching it, and I figured I'd have a good time working with him from the few interactions we had. I had no compunctions about working with him."
The opportunity for them to collaborate finally came with the movie about a bodyguard watching over and protecting an assassin. But Reynolds only agreed to do the project if Jackson was involved.
"I just got the script and said, 'Would Sam Jackson do it? Then I'll do it,'" Reynolds remembered. "I've wanted to work with Sam so badly."
Ryan Reynolds learned important life advice from Samuel L. Jackson
Some of the most valuable lessons Reynolds learned from Jackson weren't even in regards to their careers. Instead, Reynolds took home deep words of wisdom from Jackson that shaped the way he looked at his family life.
"I was at a house for this fundraiser nine years ago, and there were all these pictures of Sam and his wife and daughter and their family and travels and adventures together," Reynolds explained. "I said, 'Oh my God, your entire life is on this table, that's incredible. You keep so many photos. I gotta start doing that.'"
Jackson encouraged Reynolds to document his adventures with his own family over the years. It was a decision he never regretted.
"And now I have photos all over my house of my wife and my kids and my family and whatever we've done together and I really do have Sam to thank for that. That struck with me. It is my…life, and it's going by really quickly. Let's get some pictures up," he said.
Ryan Reynolds knew that he and Samuel L. Jackson would have chemistry
Reynolds shared that he didn't have to worry about having chemistry with his co-star and vice versa. The two actors had never worked together before on live-action projects. But the Deadpool star could tell that their energies would be in sync.
"I think we both kind of knew that we would have chemistry," Reynolds once said on FilmIsNow Movie Bloopers Extras. "Once in a while, you can sort of see in this community we all work in and go, 'I would definitely hit it off with that guy.'"
This was especially important because despite the two being experts in their craft, their film might have had a difficult time succeeding without chemistry.
"Chemistry is everything. You're dead in a movie like this if you don't have that," Reynolds said.
Share and Follow