Share and Follow
In a shocking incident captured on CCTV, a notorious slayqueen has been caught red-handed pilfering a wig from a hair salon.
The incident, which has stirred widespread outrage, unfolded as the surveillance camera recorded the thief's audacious act.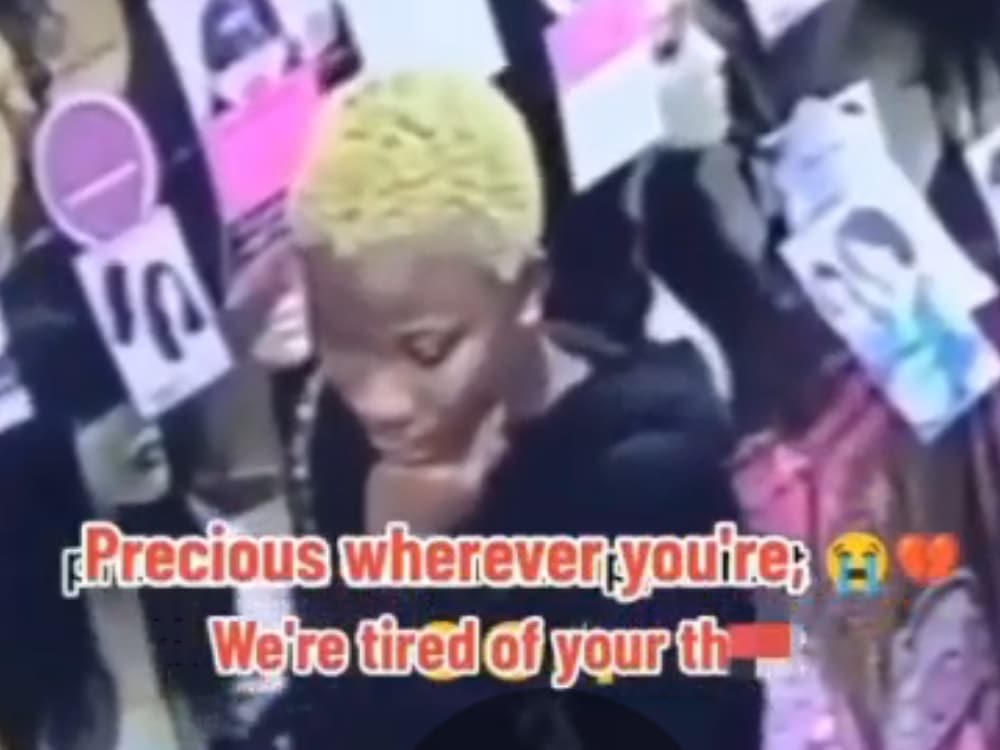 The surveillance footage reveals the slayqueen discreetly removing the wig from a mannequin head and swiftly concealing it inside her bag.
With a nonchalant demeanor, she then proceeds to cover up her misdeed by placing the mannequin head back on the shelf.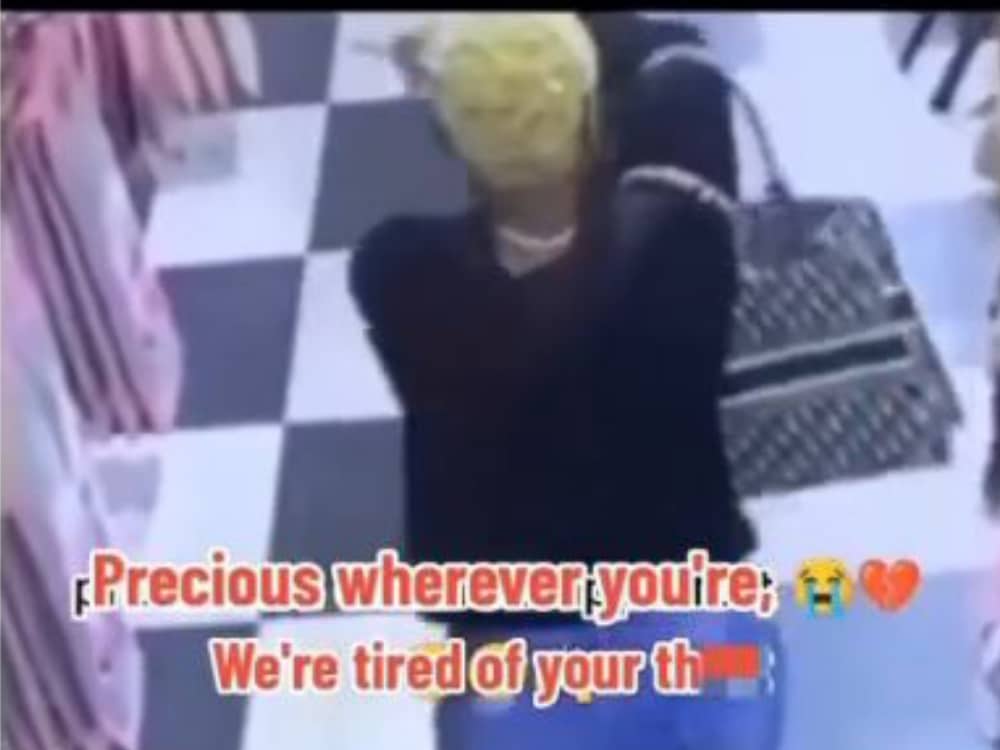 The video evidence has left the hair shop owner and customers astounded, exposing the brazen theft committed by the slayqueen.
The stolen wig, known for its value and popularity, adds to the gravity of the offense.
See below;
The video, which has gone viral on social media, has garnered widespread attention and generated a heated discussion about the need for heightened security measures in shops.
Share and Follow