Last Updated on March 27, 2023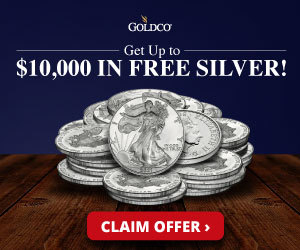 The shooter who killed at least three children and three staff members at The Covenant Christian school in Nashville, Tennessee has been identified as Audrey Hale. Multiple media outlets, including NBC and Fox News, have cited law enforcement sources in reporting that Hale is a former student at the school.
Nashville police initially described the shooter as a teenage girl before changing the description to a 28-year-old woman and city resident.

The shooter was later identified as Audrey Hale, according to three law enforcement sources who spoke to NBC News. Swat teams were seen conducting a raid at an address reportedly belonging to Hale shortly before the shooter's reported identity was released.
This unconfirmed report appears to be very likely.

The left is 28 year old Audrey Hale's home address and the right is a recent tweet showing police who are currently on Audrey's street (Brightwood Ave – confirmed on Google maps). https://t.co/ayUBZM3atB https://t.co/5Dpnw93wOM pic.twitter.com/PDHAx8SUaN

— Courtney Holland 🇺🇸 (@hollandcourtney) March 27, 2023
According to police, the shooter was armed with two "assault-style rifles and a handgun" when confronted by police. At that time, Hale reportedly fired on officers and was killed when they returned fire.

Investigators were combing through the shooter's home, Metropolitan Nashville Police Chief John Drake told reporters. Drake did not say which years or years the shooter may have attended the school, NBC reported. "At one point she was a student at that school," he told reporters. "But unsure what year … but that's what I've been told so far."
A LinkedIn page reportedly belonging to Hale lists her occupation as a graphic designer and commercial illustrator. According to Nashville law enforcement, Hale is a member of the transgender community. It is unclear whether Hale is a biological female or male.
"She does identify as transgender, yes," Drake said during a press briefing.
BREAKING: Audrey E. Hale, the 28-year-old woman who identifies as he/him and uses the name "Aiden," is identified as the now-deceased suspect who shot up a Christian school in Tennessee, killing 6, including 3 children. The killings follow the state banning the medical… pic.twitter.com/Sp4RfGwcUj

— Andy Ngô 🏳️‍🌈 (@MrAndyNgo) March 27, 2023
Social media accounts associated with Hale have already been deleted, including an Instagram page titled "creative.aiden."
Law enforcement officials have stated that the front door to the school was locked, adding that Hale appears to have gained entry through an unlocked side door.
This is a developing story.