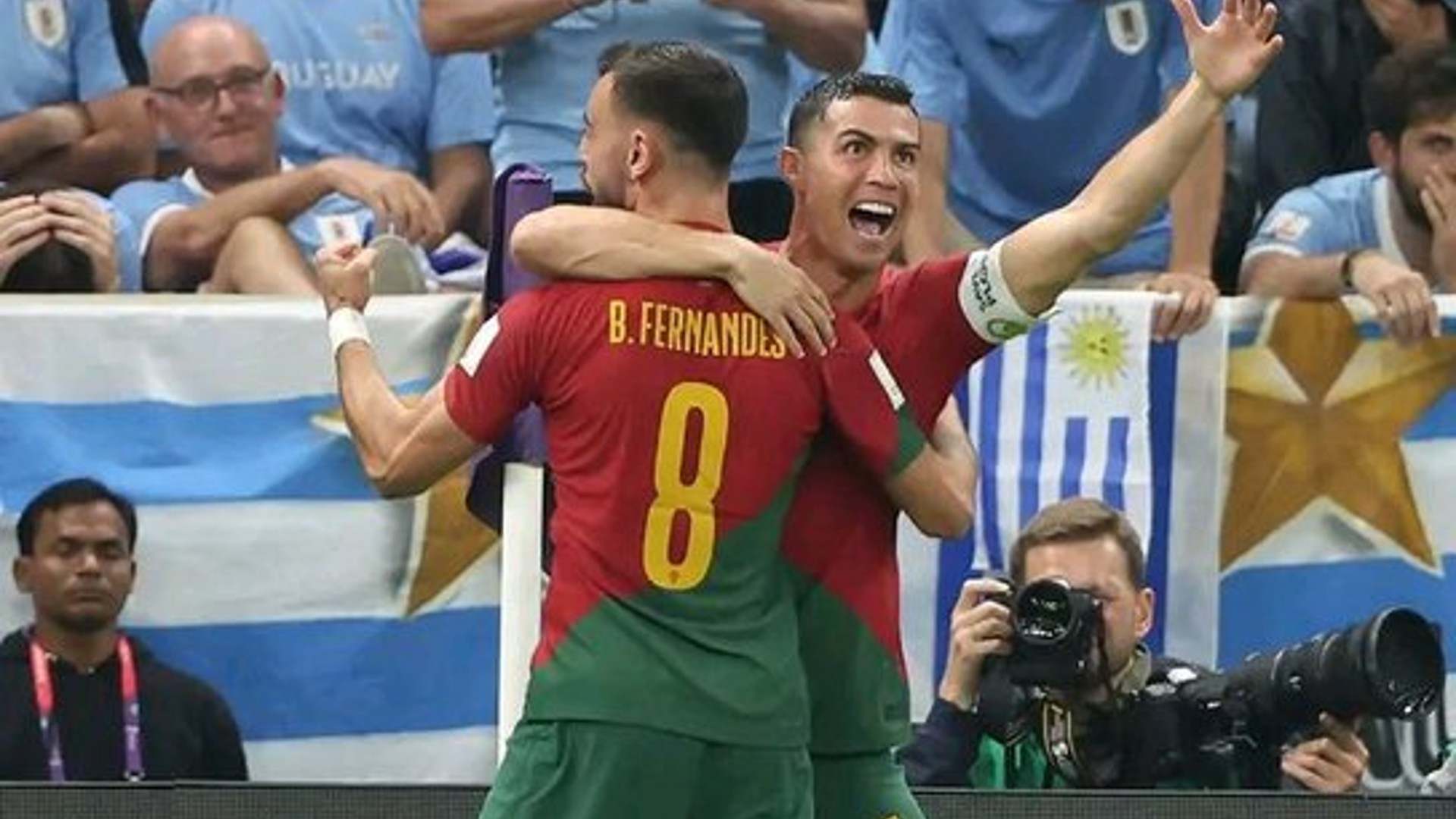 Portugal made it through a nail-biting conclusion to go to the round of 16, joining France and Brazil, and will take on South Korea on Friday. In a scoreless first half, Portugal outpossessed Uruguay by over 70%, although the South Americans came the closest to scoring when Rodridgo Bentancur broke through only to have goalie Diogo Costa stop his attempt in the 32nd minute. From the left flank, Fernandes scored in the 54th minute with a whipped cross-shot that Cristiano Ronaldo appeared to deflect into the goal. On closer inspection, however, it was discovered that Ronaldo's former Manchester United colleague Fernandes actually scored the goal. Cristiano Ronaldo believed he had scored with a header in the second half, but he was denied.
Shortly after the goal, a protester waving a pride flag entered the field before being chased down and brought away by security forces. When replacement Maxi Gomez curled a shot from the top of the penalty area off the post in the 75th minute with Costa out of position, Uruguay was making a valiant effort to tie the score. Rodrigo Bentancur skipped past three opponents, but his shot was brilliantly saved. Maxi Gomez hit the post, and Luarez shot into the side netting, leaving Uruguay, who eliminated Portugal from the 2018 World Cup, disappointed.
Just before the game's end, VAR awarded Portugal a contentious penalties, which Fernandes calmly converted for his second goal of the evening. Portugal, who were knocked from the 2018 World Cup by Uruguay, subsequently put the game out of reach. With one point in third place after the outcome, Uruguay will have to defeat Ghana in their last group game to advance. Portugal's second victory in as many games propelled them into the round of 16 and to the top of Group H with six points.
Read More- Portugal 2-0 Uruguay: Talking Points as Bruno Fernandes leads Portugal past Uruguay into World Cup knockout round
Best Twitter Reactions
Twitter was buzzing as the people were going crazy about Portugal team to defeat Uruguay in World Cup 2022 group stage match. Lets see some tweets and memes from some fans from all over the world.