Share and Follow
There is hardly anything in baseball that Shohei Ohtani cannot do. The 29-year-old Japanese superstar has gained huge popularity and admiration in recent times through to his two-way abilities. He was on pace for another recording-setting season but was forced to end his year early through an elbow injury. San Francisco Giants commentator Mike Krukow was among the many amazed by him and claimed he thought Ohtani would surpass the record of Barry Bonds.
Bonds is regarded as one of the greats of the MLB. However, his usage of PEDs has seen some negative comments on his career. Bonds currently holds the record for the most home runs in a season at (73) and also the overall record for home runs (762). Ohtani was having another stellar year and was on the track to beat the record of Aaron Judge.
The New York Yankees Captain set a new American League record last season when he hit 62 home runs. Ohtani would express his admiration and claim that he wanted to break that record. He though suffered an ankle injury and finished the season with 44 home runs to his name.
"For the longest time, we felt that 73 home runs in a season – and Bonds got walked I forget, over a 100 times intentionally – he still put up 73," he said. Krukow, the long-time voice of the Giants later added "I think Ohtani has a chance to break that record. I never thought I'd be saying this," he further added.
Related: "She is not telling the truth," MLB Commissioner Rob Manfred brutally BLASTS Mayor Sheng Thao over relocation of Oakland Athletics to Las Vegas
Mike Krukow claims Shohei Ohtani is intriguing to watch
The major talking part this season has been the future of Shohei Ohtani. With his contract about to expire in the offseason, Ohtani will enter free agency where several teams will be battling for his signature. The San Francisco Giants are one of the teams that are expected to try and land him at the Oracle Park. If that happens Mike Krukow could be the happiest guy from Giants as he claimed that Ohtani is an intriguing figure.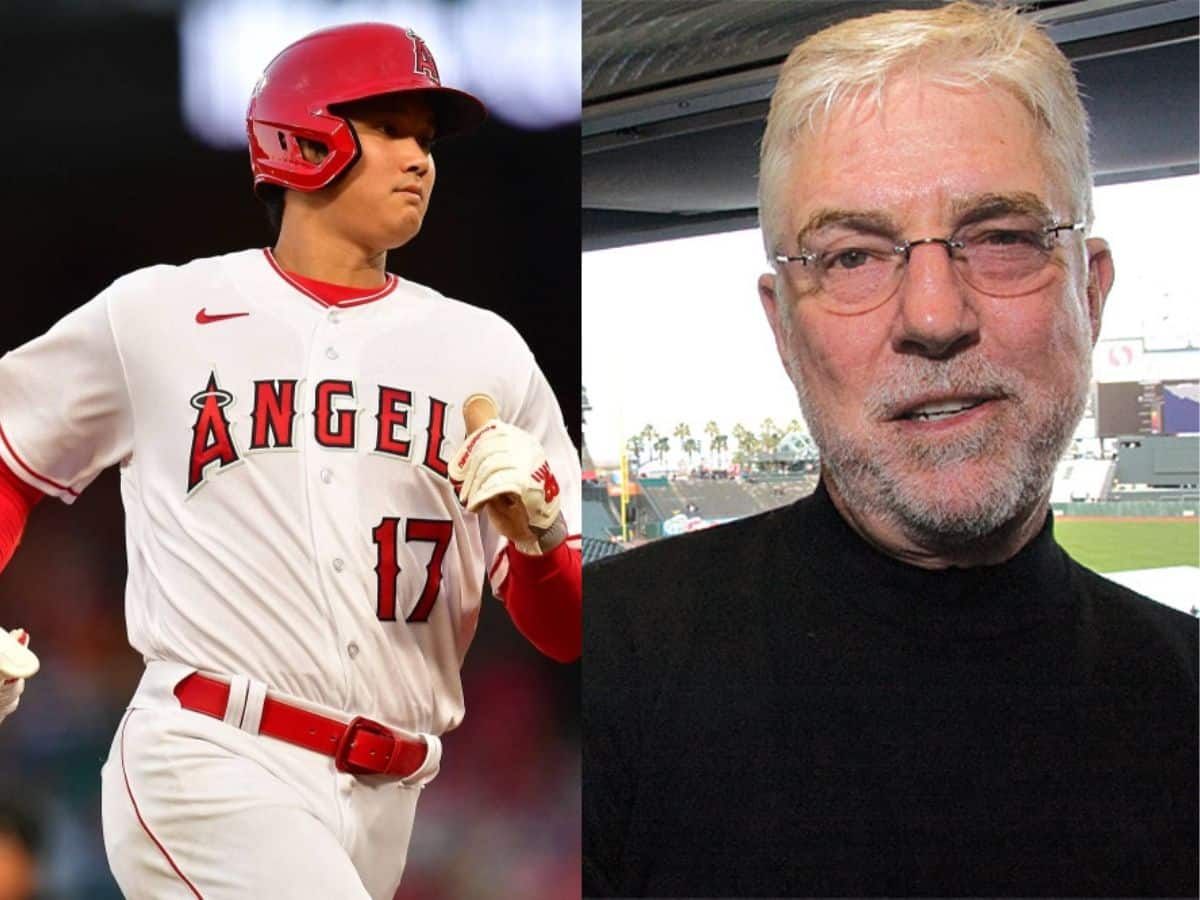 When the Angels took on the Giants in August, Ohtani was on the mound. He would explain how his pitching skills along with his amazing hitting prowess make him one of the best players on the planet. He would also point out that Ohtani was walked way less than Barry Bonds and this could be a major reason on why he could break the record for most home runs in a season.
Ohtani is right now recovering from his injury. The fans have expressed their displeasure at seeing him miss the season early. He will though surely be the hot topic in the upcoming months when temperatures across the country start to fall down. The main question now is – can Ohtani actually break the record of Bonds one day?
In case you missed it:
Follow FirstSportz on WhatsApp Channel
Share and Follow