Manchester United supporters were taken aback by Cristiano Ronaldo's recent bombshell interview. The Portuguese superstar criticised the club and stated that he had "no respect" for manager Erik ten Hag in an explosive interview with British broadcaster Piers Morgan. Ronaldo quickly received widespread backlash from various corners of the world. Even some Man United fans turned their backs on their star forward – it was the last thing anyone expected Ronaldo to do. It should not come as a surprise that the 37-year-old was not happy with the amount of game time he was receiving at Old Trafford yet this interview was the last thing expected from him.
There were several reports which stated that Ronaldo wanted to leave Manchester United in the summer, however, he was unsuccessful in getting a move away from Old Trafford. Despite the off-field talks and the unnecessary spotlight surrounding Ronaldo in the summer, the Portuguese forward was still expected to be an important part of ten Hag's team this season. However, that has not been the case so far. It's understandable that a player of his calibre is upset with the amount of playing time he was getting. Several pundits and admirers, however, believed that it did not justify his actions.
How did the club react to the interview?
Not long after his interview with Morgan, the club confirmed that Ronaldo will leave the team immediately. "Cristiano Ronaldo is to leave Manchester United by mutual agreement, with immediate effect," a statement from the club read. "The club thanks him for his immense contribution across two spells at Old Trafford, scoring 145 goals in 346 appearances, and wishes him and his family well for the future." Everyone at Manchester United remains focused on continuing the team's progress under Erik ten Hag and working together to deliver success on the pitch, the statement concluded.
Cristiano Ronaldo is to leave Manchester United by mutual agreement, with immediate effect.

The club thanks him for his immense contribution across two spells at Old Trafford.#MUFC

— Manchester United (@ManUtd) November 22, 2022
A little while later, Ronaldo also announced that he is leaving Old Trafford, as he wished the club success in the future. "Following conversations with Manchester United we have mutually agreed to end our contract early," he wrote on Twitter. "I love Manchester United and I love the fans, that will never ever change. However, it feels like the right time for me to seek a new challenge. I wish the team every success for the remainder of the season and for the future."
Read More – Who is Cristiano Ronaldo's girlfriend? Know all about Georgina Rodriguez
Why did Cristiano Ronaldo do the interview?
While some supporters have been left in shock by the turn of events, others were able to see it coming. There were a few pundits and fans who believed that the purpose of this interview was to force the club's hand to let him leave Old Trafford. Former Manchester United defender Rio Ferdinand reacted to the development, telling BBC Sport, "Cristiano obviously did that interview with the mindset that he wasn't happy and wanted to get out of the club. He made that very clear."
Sky Sports pundit and former Man United right-back Gary Neville was asked if there was any way back for Ronaldo at United. He replied, "No [there's no way back for him at Man Utd] and I don't think he wants a way back. He wouldn't do this interview if he wanted a way back. This interview was one he knew would bring about the headlines it has and bring the end of his Man Utd career."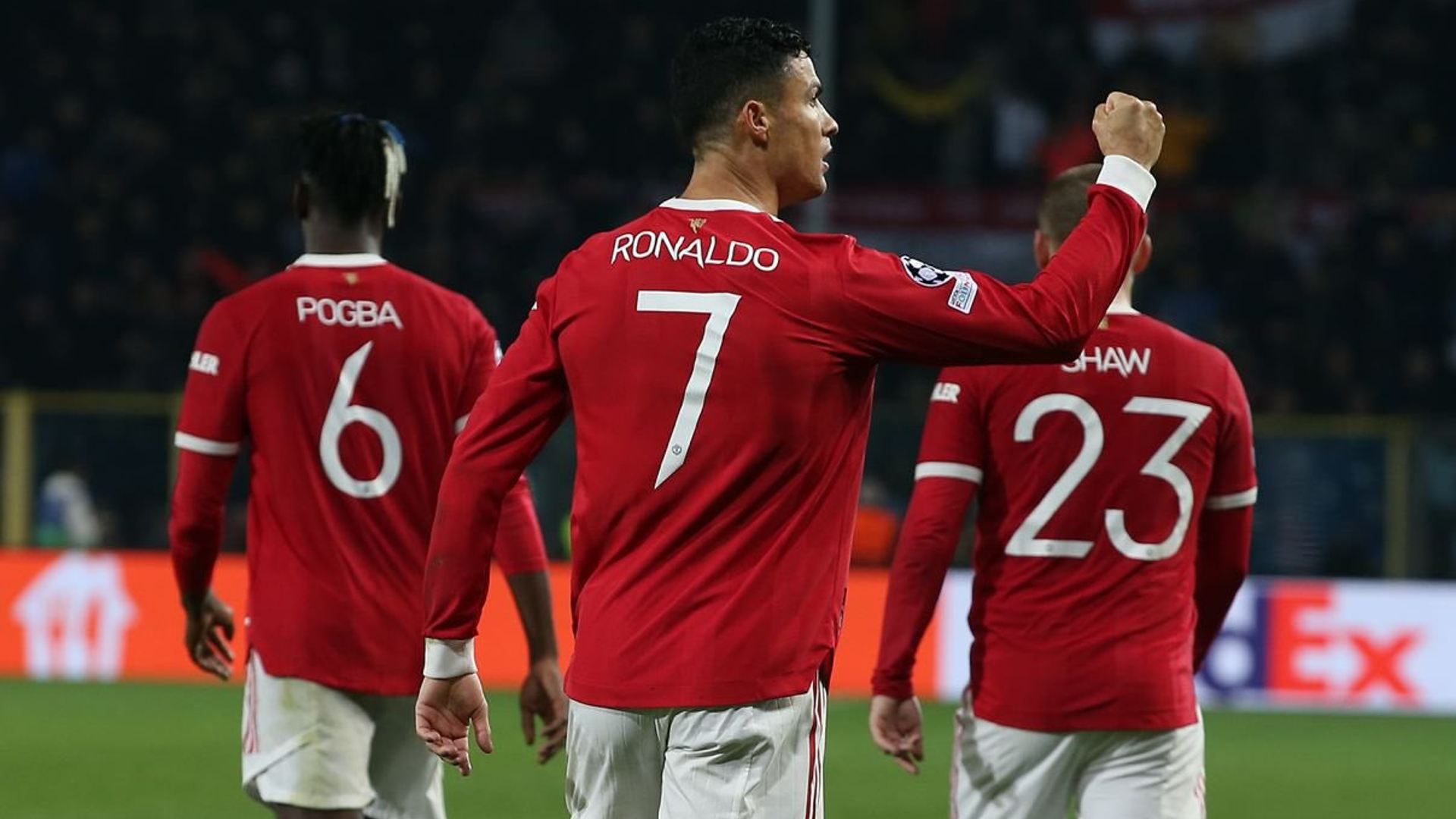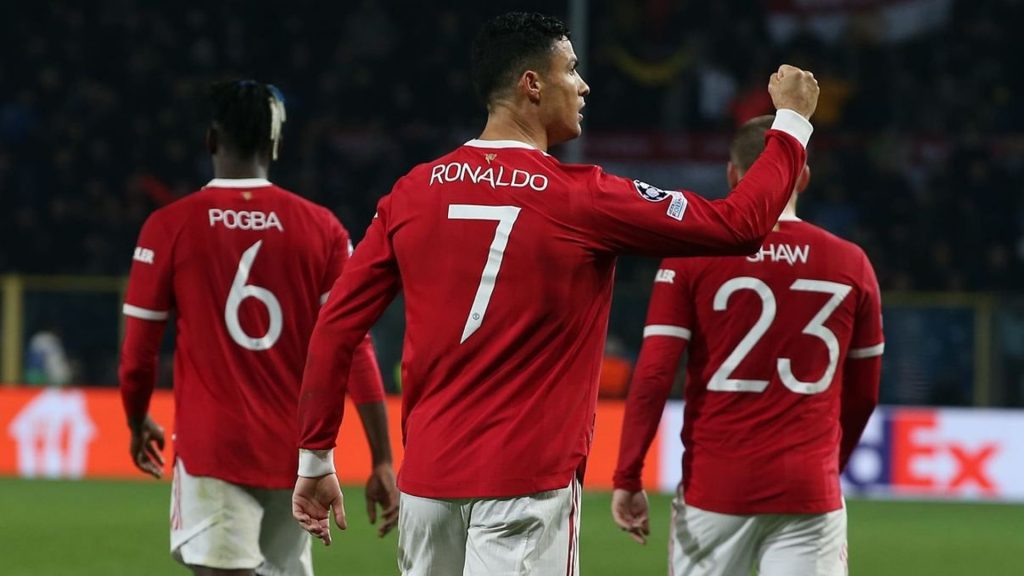 How has Cristiano Ronaldo fared at Manchester United in his second spell?
It seems like only yesterday that Cristiano Ronaldo made a sensational return to Old Trafford. The Portuguese superstar surprisingly left Juventus in the summer of 2021 and joined United for the second time in his career. At one point it looked as though Manchester City were leading the race for the forward, however, United swooped in and got their man. Supporters were rejoicing and pundits were ecstatic, as Premier League welcomed one of the world's best players. However, the honeymoon period did not last for long.
| | | | |
| --- | --- | --- | --- |
| Seasons | Matches | Goals | Assists |
| 2021-22 | 38 | 24 | 3 |
| 2022-23 | 16 | 3 | 2 |
| Total | 54 | 27 | 5 |
Manchester United started going on a downward spiral, which eventually saw then-manager Ole Gunnar Solskjaer lose his job. He was replaced by Ralf Rangnick as interim manager, however, the German coach was neither able to turn the fortunes around at Old Trafford. He too left the club in the summer. Overall, United finished sixth and could only manage 58 points in the 2021-22 season – their lowest points tally in Premier League history. They were eliminated in the Champions League round-of-16 stage by Atletico Madrid and exited the remaining cup competitions early.
Despite the team's repeated poor on-field performances, Ronaldo stood tall and was the only shining light in an otherwise disappointing campaign. He scored a commanding 24 goals in 38 games across all competitions. Eighteen of those were scored in the Premier League and six came in the Champions League. However, Ronaldo has not been able to maintain the same form this season. In the 16 games he has played so far, Ronaldo has managed just three goals and two assists. If we break it down further, only one of those strikes came in the league from 10 matches, while the remaining two were scored in the Europa League.
Was it the right decision for Manchester United to move past Cristiano Ronaldo?
It is safe to say that very few Manchester United supporters would be sad to see Cristiano Ronaldo depart Old Trafford. For one, Ronaldo is not the player he once was and for another, he crossed the line – big time – during his interview with Piers Morgan. He cannot expect to be a part of the team after criticising his own club and its current manager. Maybe Ronaldo wanted to leave the club to gain more game time or to play in the Champions League. Either way, the way he conducted himself over the last few weeks by walking off the pitch even before the match concluded against Tottenham Hotspur or doing this explosive interview, Ronaldo's actions were simply not acceptable.
Erik ten Hag might be quietly happy about how this entire situation has unfolded. It goes without saying that the Dutchman already had enough pressure on his shoulders after taking the Old Trafford job. With a lot of on-field and off-field situations to focus on, the entire Ronaldo saga in the past few months is the last thing ten Hag would have wanted. To his credit though the United manager has handled this situation well. He has taken the bold call to rest Ronaldo when he had to and played him when there was room for him in the side.
| | | | |
| --- | --- | --- | --- |
| Ronaldo's Club Career | Matches | Goals | Assists |
| Real Madrid | 438 | 450 | 131 |
| Manchester United | 346 | 145 | 64 |
| Juventus | 134 | 101 | 22 |
| Sporting Lisbon | 31 | 5 | 6 |
| Total | 949 | 701 | 223 |
It is clear at 37 years of age that Ronaldo is not getting any younger. Hence, it will be difficult to make him play as the lone centre-forward for a manager who likes to operate with a high-pressing system. While Ronaldo has shown last season that with regular game time, he could still score a good amount of goals. However, the calibre of striker Erik ten Hag would need is different from Ronaldo's style of play. Hence, it is the right decision for all parties involved to see the Portuguese star leave Old Trafford.
Read More – What is Cristiano Ronaldo's net worth, salary, transfer value and endorsements?
Who is the ideal striker for Erik ten Hag's system?
It is important to take a peak into Erik ten Hag's all-conquering Ajax side before trying to understand the type of striker he would prefer at Old Trafford. His Ajax team kept the possession well and moved the ball quickly – if needed – from back to front. There was a fluidity about their movements in the final third, with players constantly interchanging positions. Wingers used to move in centrally, while strikers drifted wide or dropped deep and midfielders made surging late runs into the box or behind the last line of opposition defence.
👔 The boss. #MUFC pic.twitter.com/ZxQhAqgTVi

— Manchester United (@ManUtd) November 27, 2022
Besides, his team was known for their relentless pressing which was started by their attacking players, who swiftly closed down opponents and made it tough for them to pass from behind. This is where Ronaldo failed to make an impact. It was believed all along that the Portuguese forward, at his age, would struggle to play in a high-pressing side and it was proved correct this season. The 37-year-old struggled to maintain the pressure consistently on the opposition's defence and his movements without the ball were not particularly effective. Even if he did make clever runs behind the defence, his lack of pace was becoming a problem for United.
Suitable players
Thus, ten Hag would prefer a mobile center-forward with pace who can play anywhere in the front three positions. This can help Man United successfully execute high-pressing in their opponent's half and attack them swiftly in counters with the forward players interchanging positions if required. Someone like PSV Eindhoven attacker Cody Gakpo or AC Milan forward Rafael Leao would be ideal for United in this system. 
They both can play on the left flank, up top, or also as a false nine. At the same time, they can also help the team with high pressing and quick closing down of the opponents. It is unclear if any of them would come to Old Trafford, either way, the departure of Cristiano Ronaldo allows Erik ten Hag to finally get a centre-forward of his preference. After all, Ronaldo leaving United could end up being a blessing in disguise for Manchester United and ten Hag. They could finally start the total rebuild by moving past the legendary figure of Ronaldo.