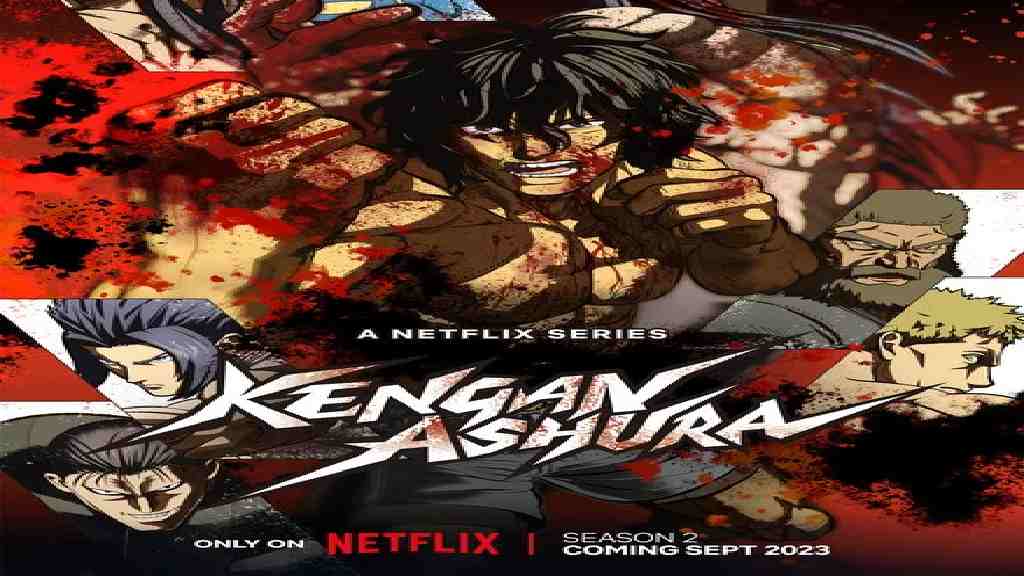 Netflix has announced that the second season for the anime adaptation of Yabako Sandrovich's Kengan Ashura manga will be coming to the streaming platform in September. The company also shared a visual alongside the announcement. The streaming giant will also be distributing the sequel worldwide.
The sequel will comprise the finals of the Kengan Annihilation Tournament and the end of the original story. The anime made its debut on Netflix in July 2019. The anime's second season will consist of episodes 13 to 24, debuted on Netflix that October.
The anime was introduced to the world in 2018 during the Anime Expo. The manga won a fan-voting contest as well in 2015 to receive the adaptation. Seiji Kishi was in the director's seat for the anime at Larx Entertainment. Makoto Ueza was in charge of the series composition, while Kazuaki Morita was responsible for the designing of characters.
Read More: GTA 6: Release date, map, platforms, and other details
The music for the anime was composed by Team-MAX's Yasuharu Takanashi. The theme song called "King & Ashley" was performed by MY FIRST STORY. The ending theme song "Born This Way" was performed by the Hip hop crew BAD HOP.
Sandrovich introduced Kengan Ashura alongside Daromeon's illustrations in the Manga One app in 2012 and concluded the series in August 2018, but a new arc came out in the Manga One app in January 2019.
The manga's story revolves around businesses and merchants wagering large sums of money to hire combatants for hand-to-hand fighting matches. The winner of these matches will take all in these Kengan competitions that started in the Edo period.
The fights are used as a means to resolve disputes between merchants. The strong Oma Tokita, who is also known as Ashura, enters these games. Nogi Group president Hideki Nogi keeps his ambitions to himself when he meets Ashura. As the series progresses, events begin to occur around Kengan fights as Ashura enters the race.
Akira Toriyama's manga gets anime film
According to the teaser website for the Sand Land project, Akira Toriyama's Sand Land manga will soon be getting an anime film adaptation. The film is said to release in theatres on August 18 in Japan. Sunrise, Kamikaze Douga, and Anime will be producing the animation for the film. The website has also revealed some character visuals.
The film was previously announced as a "screen adaptation" in December. The Sand Land manga is a short series that was serialized by Toriyama in Shueisha's Weekly Shonen Jump magazine starting May 2000. The series came to an end in August 2000. A compiled book volume of the manga was released in November 2000 by Shueisha. Viz publishes the English version of the manga. Toriyama started his first serialized manga, Dr. Slump in 1980, which inspired two television anime and multiple films. 
Get the latest from Sportslumo.com by following them on Instagram, Twitter, and YouTube.