Share and Follow
About a week ago, Kyle Petty, the former NASCAR driver turned NBC Sports analyst, didn't mince words when he doubted regular-season champion Martin Truex Jr.'s playoff prospects. Truex Jr. was seven points shy of securing a spot in the coveted Round of 12 playoffs in the NASCAR Cup Series, but Petty wasn't convinced. 
Petty's skepticism was rooted in Truex Jr.'s struggles, with two unfortunate performances in the first two postseason races. In the unforgiving world of NASCAR playoffs, Petty emphasized the challenge of accumulating points and how easily they could slip away. He pointed out that it seemed nearly impossible to bridge the gap he had in the upcoming race at Bristol. 
Fast forward to the present, and Petty's tune has changed dramatically. After witnessing Truex securing his spot in the Round of 12, Petty had to eat his words. Truex, who had been facing an uphill battle, defied the odds and punched his ticket to the next playoffs stage.
Speaking about Truex's advancement on NASCAR's YouTube channel, Petty stated, "Martin Truex Jr., I had him out. I thought there's no way that this guy is gonna survive. Bristol has not been one of his best places, but they grind it out, they grind it out and they make something out of nothing." Truex's remarkable comeback not only proved Petty wrong but also showcased the team's readiness to compete for the championship.
Discover: Kyle Petty claims regular-season champion Martin Truex Jr. won't progress to playoff R-12
Hamlin and Larson will join Martin Truex Jr., claims Petty
Petty highlighted the significance of Truex's return to the top of the playoff rankings, emphasizing how it lifted the pressure off the seasoned driver. With two more rounds to go before the season-ending race in Phoenix, Truex finds himself back in contention, poised to make a run for the championship.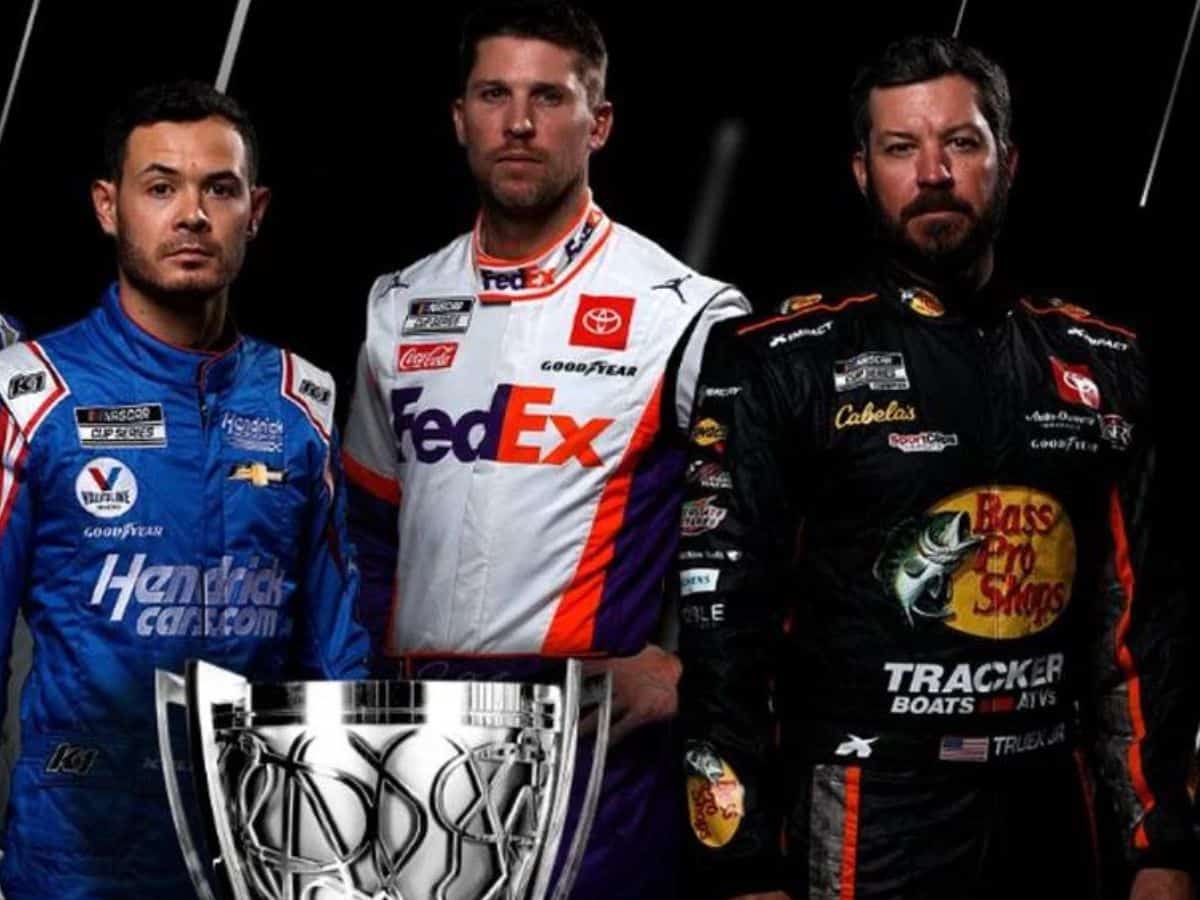 In light of his newfound perspective, Petty revised his playoff predictions. "So, I've got Denny Hamlin in Phoenix, I've got Martin Truex, and I've got Kyle Larson in Phoenix," he stated. However, he couldn't resist injecting a dose of humor, admitting his propensity for inaccurate predictions throughout the season.
As the NASCAR Cup Series heads into the Round of 8, the excitement and anticipation among fans are palpable. With three crucial races ahead, including stops in Texas, Talladega, and Charlotte, the battle for the championship remains wide open. The AutoTrader EchoPark Automotive 400 is right around the corner, set for Sunday; it will be intriguing to watch if Petty will be right this time. 
In case you missed it:
Share and Follow