Share and Follow
Despite his teammate, Oscar Piastri, securing a contract extension with McLaren, Lando Norris extended an intriguing offer to the reigning champion, Max Verstappen. Both were linked for being future teammates at Red Bull. However, the Briton is inviting Verstappen to his Woking outfit despite the current McLaren duo sharing a decent working relationship too.
Verstappen and Lando Norris, known for their close friendship off the track, have fueled speculation by expressing their mutual admiration. Verstappen once hailed Norris as his "best friend in F1." However, this new development, with Norris inviting Verstappen to McLaren, has raised eyebrows.
In a recent statement ahead of the Italian GP, Norris candidly revealed his openness to the idea of teaming up with Max. "It is certainly something I would be open to in the future. I think I can safely say that Max is probably one of the best drivers ever in Formula 1." Max is currently is in the form of his life and has been ruthlessly dominating the F1 scene. 
Norris added as reported by formule1nieuws.nl , "Working with someone of that calibre would be great. I recently invited him to McLaren, so he's always welcome." This unexpected invitation comes in the wake of McLaren's announcement regarding the contract extension for their Australian rookie, Oscar Piastri. 
Discover: Sebastian Vettel asks fans to savor Max Verstappen's dominance, claims they are lucky to witness 'history in making'
Zak Brown responds Lando Norris' invitation
Piastri has fared decently against his teammate and has had a strong rookie campaign. Despite being in his rookie year in F1, Piastri has impressed with his performance, including a remarkable P4 finish in Silverstone. His contract extension until 2026 reflects the team's confidence in his potential.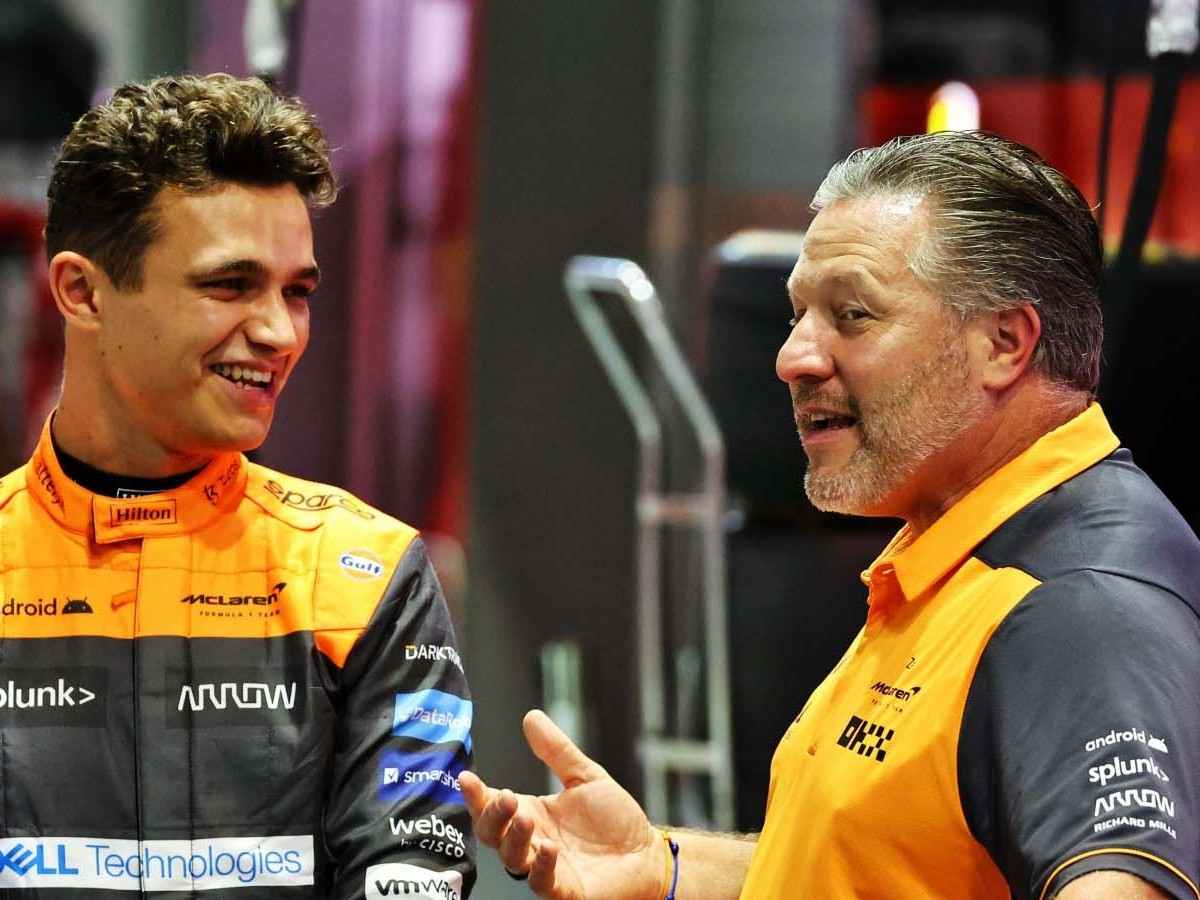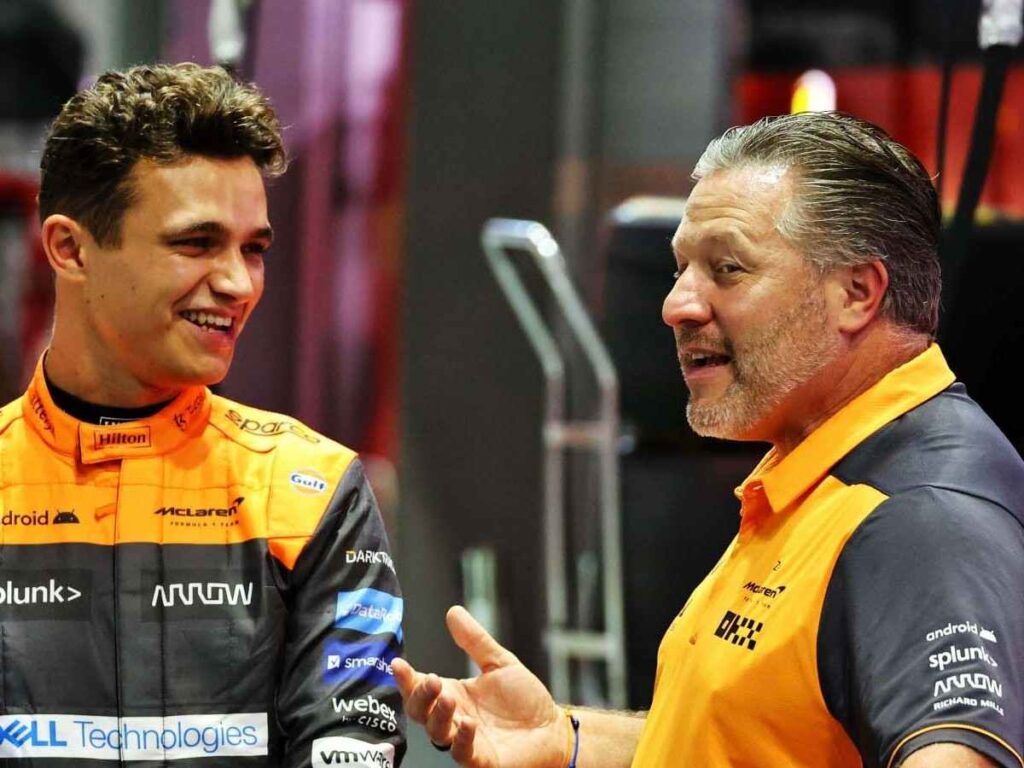 Amidst the speculation, Zak Brown, McLaren's CEO, offered his perspective on Norris's invitation to Verstappen. Brown acknowledged Verstappen's undeniable talent and the allure of having a driver of his calibre in the McLaren lineup. However, Brown clarified saying, "I think he was just answering a question. The media has blown up the story a bit, but that's typical Formula 1."
While Norris currently has a contract with the team until the 2025 season, whispers in the F1 paddock suggest that he could be on Red Bull's radar for a future seat. Helmut Marko, Red Bull's motorsports advisor, has not hidden his desire to see Norris in Red Bull colours, expressing dissatisfaction with Norris's long-term deal at McLaren.
For now, Lando Norris and McLaren are focused on their performance in the constructors' championship, aiming to catch up to rivals like Aston Martin. In contrast, Max Verstappen's primary objective remains securing his third consecutive world title as early as possible.
In case you missed it:
Share and Follow