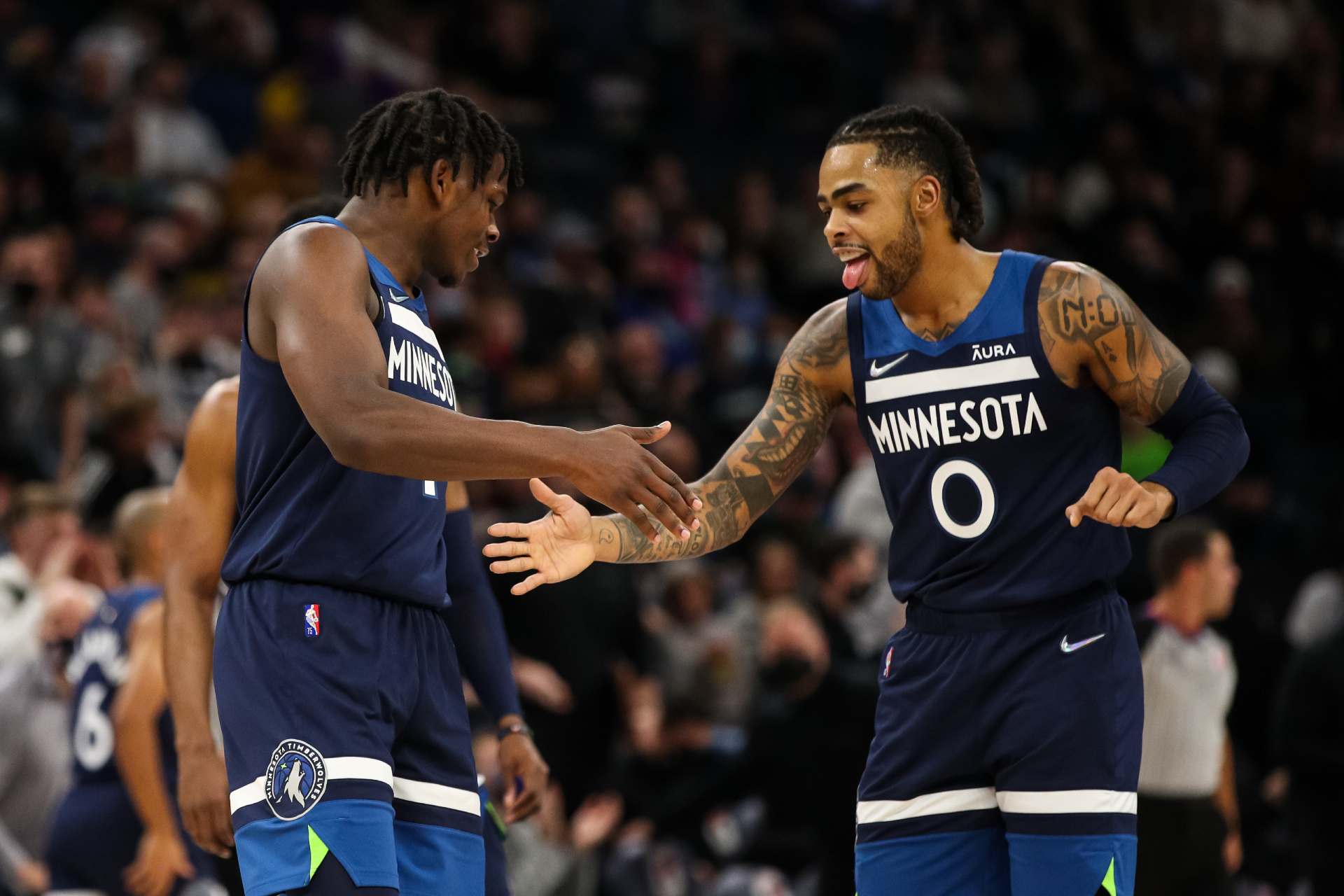 Minnesota Timberwolves                                               
The Minnesota Timberwolves will welcome the Atlanta Hawks to Target Center for an NBA game on Wednesday. The Minnesota Timberwolves won 134-140 in their last game over the Knicks. Julius Randle scored 57 points in one of the greatest nights in Knicks history. The Minnesota Timberwolves had the most sizzling start in the NBA this season. Even in an era where the scoreboard totals seem to balloon higher all the time, this spectacular display of shooting and scoring felt different. 
"It was a movie," Minnesota's Taurean Prince said. The Timberwolves overcame Randle's performance by riding a sizzling start and a steady finish to beat New York 140-134 on Monday night. Prince scored a season-high 35 points and went 8 for 8 from 3-point range for the Timberwolves, while Mike Conley added 24 points and 11 assists. His three free throws gave Minnesota the lead for good with 2:17 remaining.
Randle's final basket, a three-point play with 42 seconds remaining, cut it to 137-134, but he was beaten to a rebound by Kyle Anderson on Minnesota's next possession, and a cutting Prince scored inside with 10.1 seconds left before Conley made a free throw after Randle was called for a technical foul.
Atlanta Hawks
The Atlanta Hawks on the other hand won 129-107 against the Pistons in their last game. Bogdan Bogdanovic sank three 3-pointers in a 16-0 run early in the second half that allowed Atlanta to extend its lead to double digits for the first time and the Hawks beat the struggling Detroit Pistons 129-107 on Tuesday night. Trae Young had 30 points and 12 assists for the Hawks (36-36), who are eighth in the Eastern Conference standings.
Atlanta set a season high with 61 rebounds and took a 50-38 advantage in points in the paint. Hawks center Clint Capela had 16 rebounds with 12 points. "Our bigs did a great job," Young said. "Even our guards getting in there. … Everybody playing hard and attacking the rebounds." The Hawks completed their first four-game season series sweep of the Pistons since the 1993-94 season.
Probable Lineup
Minnesota Timberwolves: Kyle Anderson, Jaden McDaniels, Rudy Gobert, Mike Conley Jr., Taurean Prince
Atlanta Hawks: De'Andre Hunter, John Collins, Clint Capela, Trae Young, Bogdan Bogdanović
Injury Report
Minnesota Timberwolves: Karl-Anthony Towns, Jaylen Nowell , Anthony Edwards
Atlanta Hawks: Dejounte Murray, Jalen Johnson
Minnesota Timberwolves vs Atlanta Hawks Schedule
The game between the Minnesota Timberwolves and Atlanta Hawks will take place at Target Center on Wednesday, March 22 at 8:00 PM ET.
Where to watch the Minnesota Timberwolves vs Atlanta Hawks?
The match between the Minnesota Timberwolves and Atlanta Hawks will be telecast live on Bally Sports Southeast, Fox Sports Southeast, Bally Sports North, Fox Sports North.
| | | |
| --- | --- | --- |
| Country | Channel | Date and Time |
| United States | Bally Sports Southeast, Fox Sports Southeast, Bally Sports North, Fox Sports North. | March 22 (8:00 PM ET) |
Get the latest from Sportslumo.com by following us on Instagram, Twitter, and YouTube.