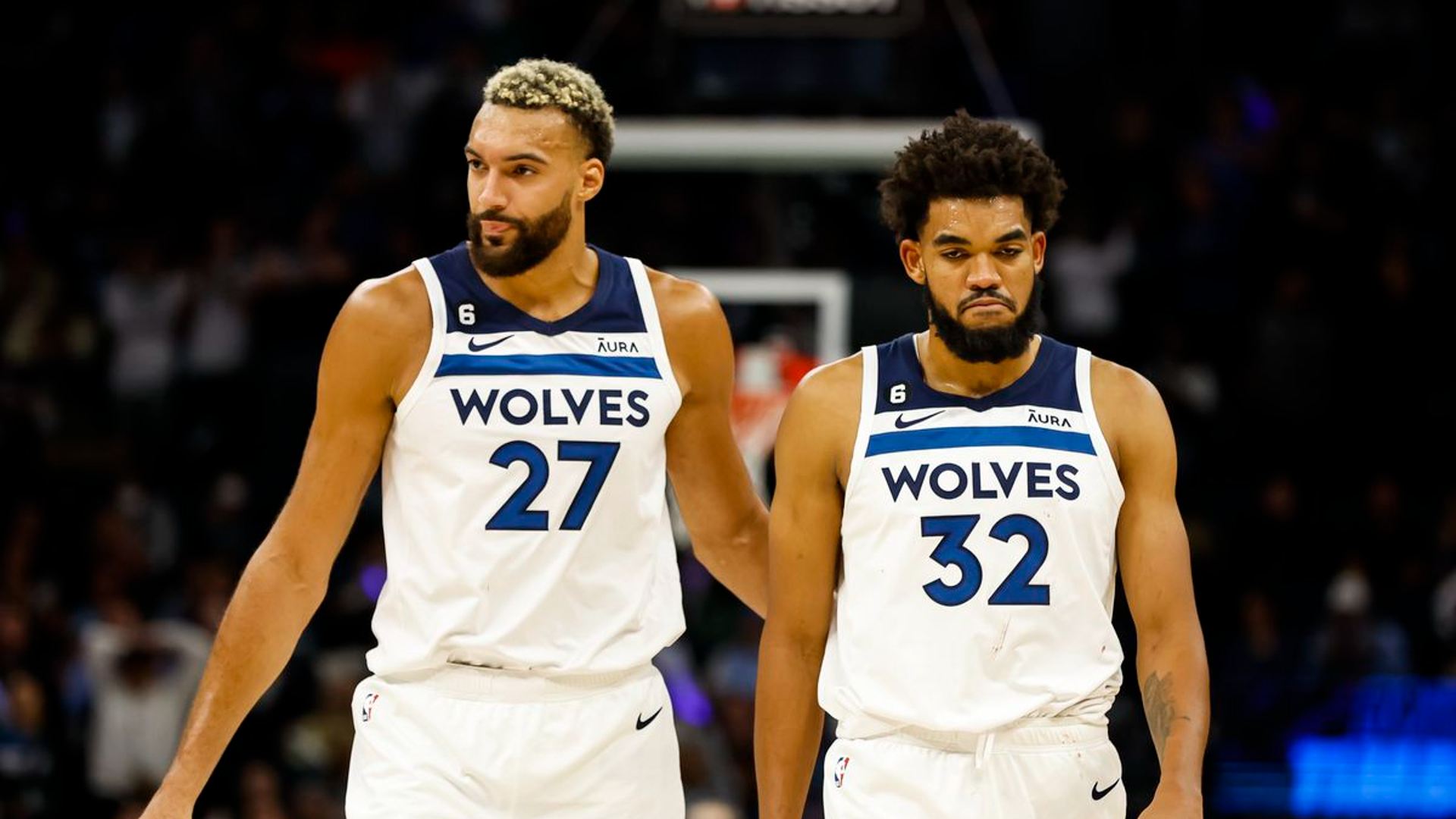 Minnesota Timberwolves     
The Minnesota Timberwolves will welcome the Sacramento Kings to Target Center for an NBA game on Monday. The Timberwolves won 117-110 in their last game over the Kings. Anthony Edwards had 16 of his 34 points in the pivotal third quarter, D'Angelo Russell scored 25 points and the Minnesota Timberwolves held on for a 117-110 win against the Sacramento Kings on Saturday night.
Rudy Gobert added 13 points and 14 rebounds for Minnesota, which has won five of six and took the first of two straight meetings between the teams at Target Center. Naz Reid added 14 points off the bench, including 10 in the Timberwolves' big third. "We're taking a lot of pride in defense and it feels like our urgency is at a much higher level than it was earlier in the season," Gobert said. "It's exciting because it's what you need to be a really good team in this league."
Russell got Minnesota started with 12 points in the first and he hit his first six 3s to continue his torrid shooting. In his previous 12 games, Russell was hitting 49.1% from the field and 47.1% from 3. His season average from 3-point range coming in was 38.1%. 
Sacramento Kings
The Kings on the other hand lost 117-110 against the Timberwolves in their last game. Domantas Sabonis had 23 points and 10 rebounds for Sacramento, which has lost three of four after a six-game winning streak earlier in January. De'Aaron Fox had 21 of his 29 points in the fourth as the Kings closed within 114-110 with 37.9 seconds left before Edwards hit a 3-pointer to put the game away.
"That is fool's gold if we think as a team and organization that we're going to just beat teams by outscoring them," Sacramento coach Mike Brown said. "It's not going to happen, especially come playoff time. So, somehow, someway, I have to find combinations of players that can score and that are willing to get stops for us." 
Sacramento later closed the first half on a 26-14 run to lead 59-57. But the defensive issues again were an issue in the second half." We can't let teams just run their stuff, get their spots and shoot the ball right over us," Fox said. "You don't want to pick up fouls, but you want to try to be physical as much as possible without picking up silly fouls."
Probable Lineup
Minnesota Timberwolves: Jaden McDaniels, Kyle Anderson, Rudy Gobert, Anthony Edwards, D'Angelo Russell
Sacramento Kings: Harrison Barnes, Keegan Murray, Domantas Sabonis, Kevin Huerter, De'Aaron Fox
Injury Report
Minnesota Timberwolves: Taurean Prince, Jordan McLaughlin, Rudy Gobert, Karl-Anthony Towns
Sacramento Kings: None
Minnesota Timberwolves vs Sacramento Kings Schedule
The game between the Minnesota Timberwolves and Sacramento Kings will take place at Target Center on Monday, January 30 at 8:00 PM ET.
Where to watch the Minnesota Timberwolves vs Sacramento Kings?
The match between the Minnesota Timberwolves and Sacramento Kings will be telecast live on Bally Sports North, Fox Sports North, NBC Sports California.
| | | |
| --- | --- | --- |
| Country | Channel | Date and Time |
| United States | Bally Sports North, Fox Sports North, NBC Sports California. | January 30 (8:00 PM ET) |
Get the latest from Sportslumo.com by following us on Instagram, Twitter, and YouTube.